The powerful yet compact PULSA 27E
11 January 2023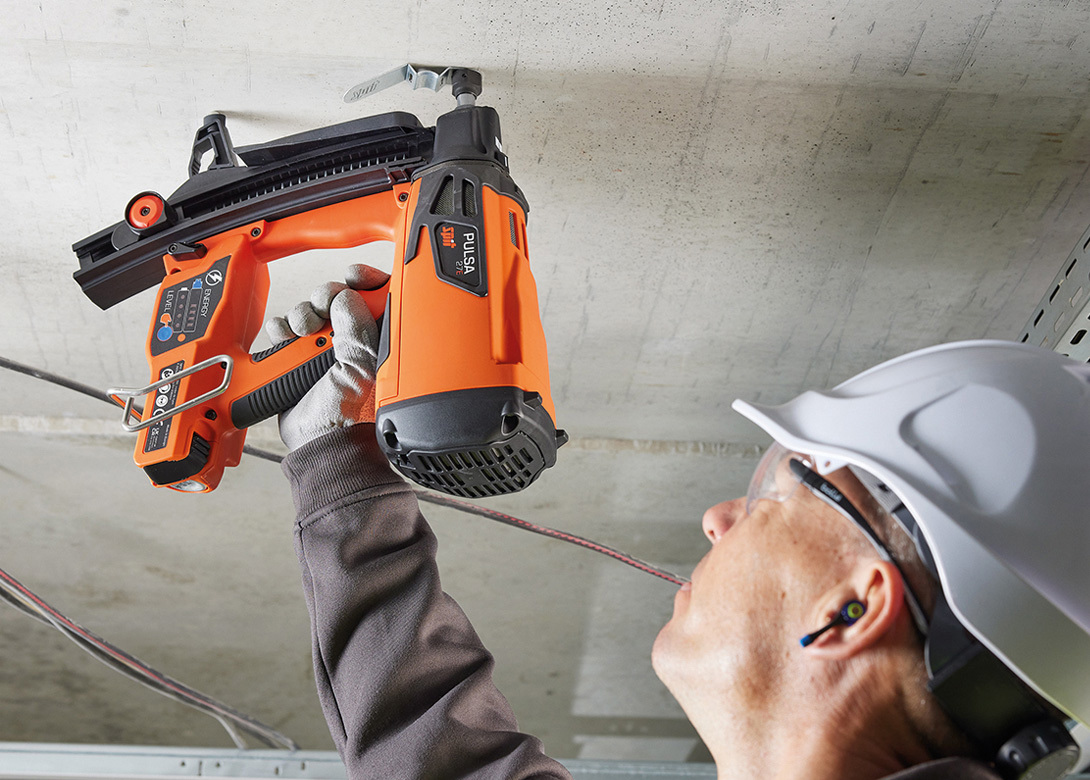 Part of ITW Construction Products, SPIT has recently launched the PULSA 27E compact gas nailer designed to instantly fix all sorts of cable, conduit, trunking, junction/back boxes, directly into concrete, steel, timber and block.
Designed specifically for electrical contractors, SPIT PULSA system removes the need to drill and fix, making it up to eight times faster than traditional fastening methods. This tool also benefits from SPIT's range of specialist cable management and conduit accessories, including 18th edition compliant metal fixings that can be installed handsfree with a magnetic nosepiece. 
The SPIT PULSA 27E will replace the PULSA 40E as it is a more powerful and compact model, which is 400g lighter with an additional battery capacity to fire 10,000 shots per single battery charge. 
"We are proud to share that the SPIT PULSA 27E is the result of 70 years' worth of customer led tool innovation. This constant partnership with our tool users makes it easy for us to guarantee tool reliability with a three year warranty on the tool for that added peace of mind," comments Meg Herrera, product manager at SPIT.