SENCO provides smart solutions
21 November 2017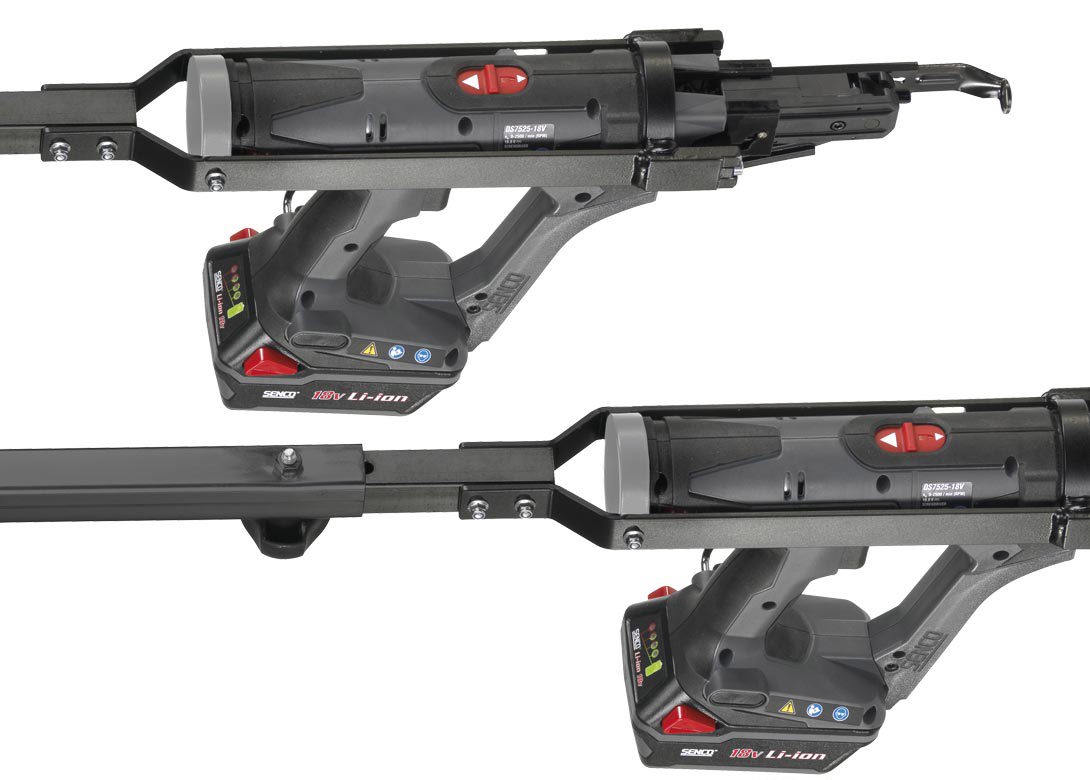 With a growing economy and a lack of skilled workers it is time to work smarter. SENCO's innovative Smart Series offers simple and smart solutions varying from entry level automation to high load fastening systems embedded in fully automated production lines. 
For instance, the Smart BoardFixer is the ideal tool to improve ergonomics in production environments with set distances, 75mm or 150mm, from the site of the panel. Walking along the panel the Smart BoardFixer fastens at set increments nails or staples. The system avoids climbing onto or stretching across a sheet/panel. 
Then there is the Smart BoardMaster, which is equipped with a programmable PLC for short and long staple spacing including a quick change between the two. The spacing can be set freely from 30mm with increments of 5mm. A laser line for optical staple guiding ensures optimal positioning of the staples. With the telescopic arm great operating comfort is achieved. The Smart BoardMaster can be operated directly on the work surface and manoeuvred easily or run over a fixed track for straight line fastening.
Next, the Senco Smart Bridge has been developed for entry level automation of nailing, stapling and screwing of wooden prefabricated panels. The highly flexible Smart Bridge will help manufacturers increase capacity and quality without adding manpower with a return on investment within a year. The modular design of the Senco Smart Bridge makes it easy to install into any production line and will be up and running within hours. 
SENCO High Load tools are a range of nailers and staplers with high load fastener capability to meet the highest demands of modern, automated timber framing technology. The High Load tools are designed for permanent installation on automated production lines for high volume productions. Using SENCO High Load Tools enables a higher production, less refilling, less down time and more profit.
The SENCO DuraSpin ExTPro is the professional's choice for demanding screw fastening applications. It provides an intelligent solution with ergonomic design for flooring and ceiling applications. No more kneeling on the ground. Just fasten different floors and ceilings by guiding the DuraSpin ExTPro along the elements in an upright position. The ExTPro is designed to transform any of the current SENCO DuraSpin collated screw systems, corded and cordless, into stand up systems for fast, easy and comfortable screwing.