Ryobi's hard hitting 800W SDS+
18 March 2016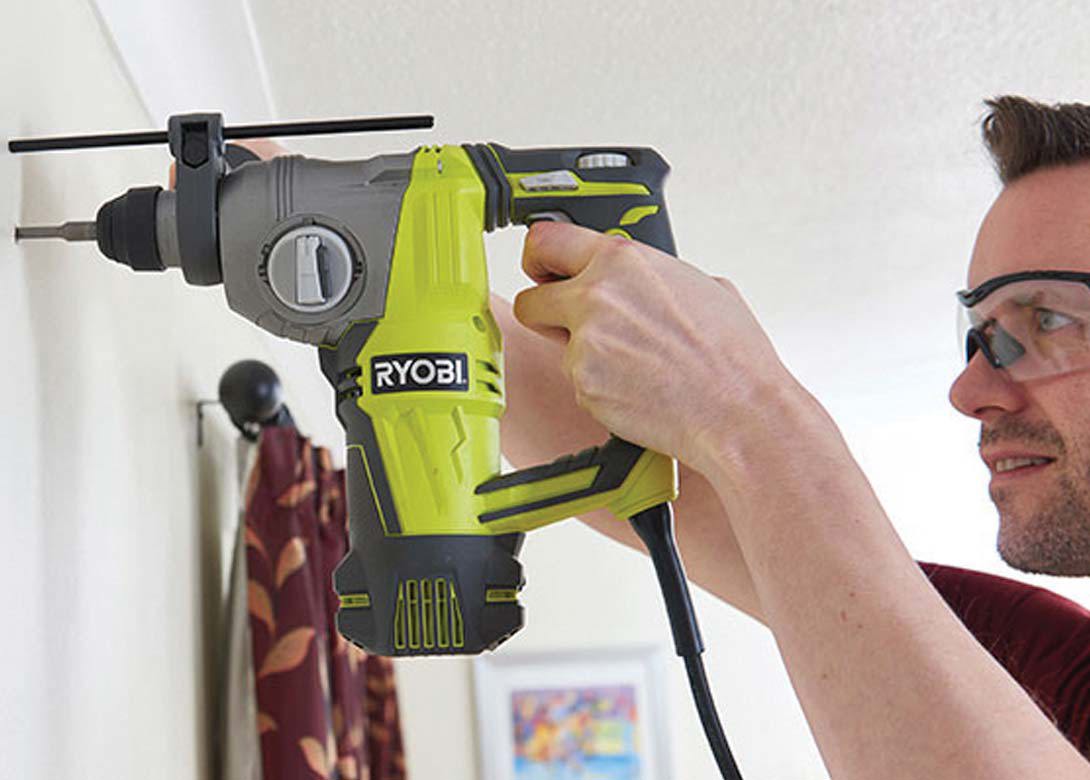 The new 4-Mode 800W SDS+ pneumatic hammer drill from Ryobi® has a new L-shape ergonomic design that provides users with an optimum balance to weight ratio.
High in power and small in size, the 800W SDS+ has various settings that enable the tool to be used across a number of different materials – including a hammer drilling setting for tough hard materials. Ryobi explains that when drilling into hard masonry an ordinary hammer drill might take minutes to drill even a shallow hole. The SDS+ on the other hand will pound through it in seconds. 
A soft drilling setting called 'drilling without hammer' turns the hammer drill into a regular drill ideal for softer masonry, wood and metals. The other function is chiselling, which only uses the hammer function in order to remove hard debris from walls such as bricks, tiles adhesive and light demolition.
 "Ryobi understands the importance of corded innovation as so many consumers rely on it for continuous runtime and power. The company is committed to delivering simply the best corded products to its customers and continues to invest significant resource to ensure it is always leading the market."