Mechanical wrenches in a nutshell
31 August 2021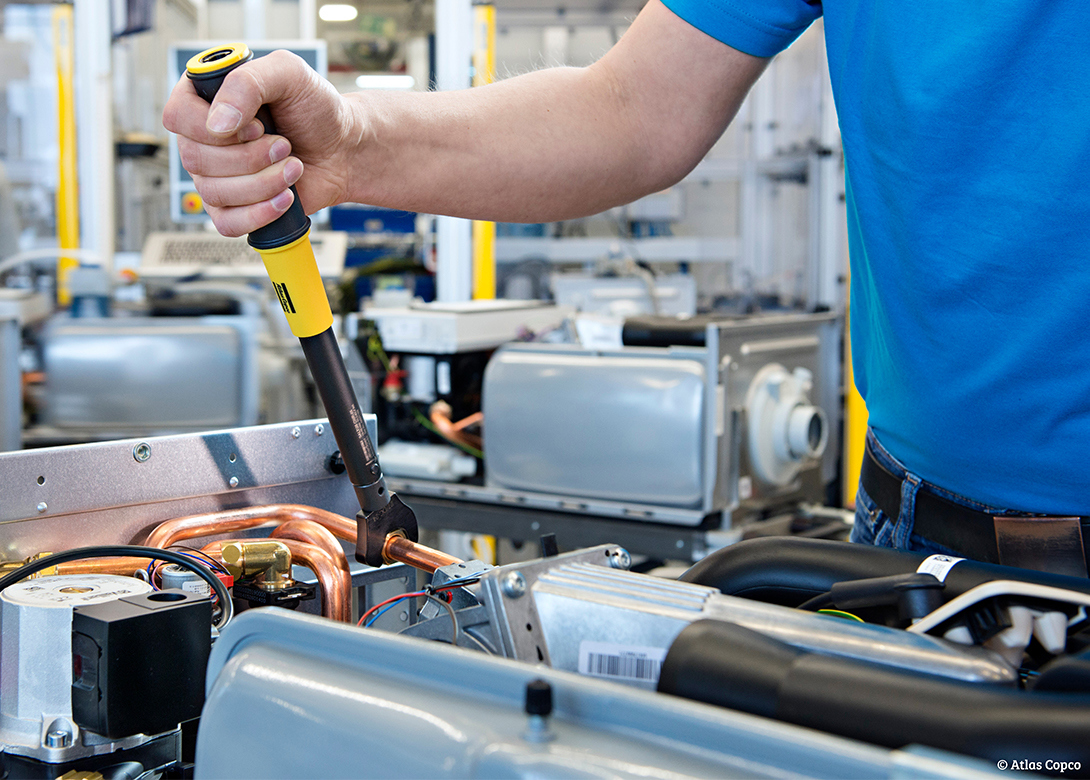 By definition, mechanical wrenches are adjusted for one target torque and they have inner moving parts. Therefore, they are not used for measurement and of course there is no integrated transducer. Here Atlas Copco outlines the benefits of using a wrench and the different types available.
Mechanical wrenches are usually the easiest and simplest way to ensure a minimum reached torque on a joint. They are usually lower in operational costs than other tools, while offering a very quick set-up and fast tool replacement.
Manual torque wrenches are lightweighted and ensure good ergonomics. They can provide good quality standards also in narrow areas, as sometimes the joint accessibility is very poor and electrical tools are too big to fit into the cramped spaces.
Types of mechanical wrenches
Click type torque wrenches are the most frequently used in the market. They are easy to use and provide a very distinctive feedback to the operator – the click. This feedback will occur when the minimum torque is reached. Indeed, the tightening quality highly depends on the handling of the operator.
The next mechanical wrench concept is a break type wrench. This wrench type also has easy handling and gives distinctive feedback to the operator. In fact, the wrench won't perform a click, but it breaks into a higher angle. The unique BWR mechanism significantly supports the reduction of overloads on the joints and increases process reliability – the wide angle helps the operator to stop to avoid overloaded bolts.
The third type of mechanical wrench is the Camover, sometimes also called slip type wrench. Due to the camover mechanism, it is not possible to apply an overload on the bolt and therefore process reliability is significantly increased. The wrench is very easy to handle for a new operator and the feedback is indicated by the mechanical 'slip' of the internal mechanism.
As a step towards process control, Atlas Copco offers a Microswitch adaptor to count clicks or breaks. It can send a signal to a PLC every time the minimum torque is reached, as well as when a click or a break is registered.