Increase productivity with ProSert™ XTN20
08 January 2016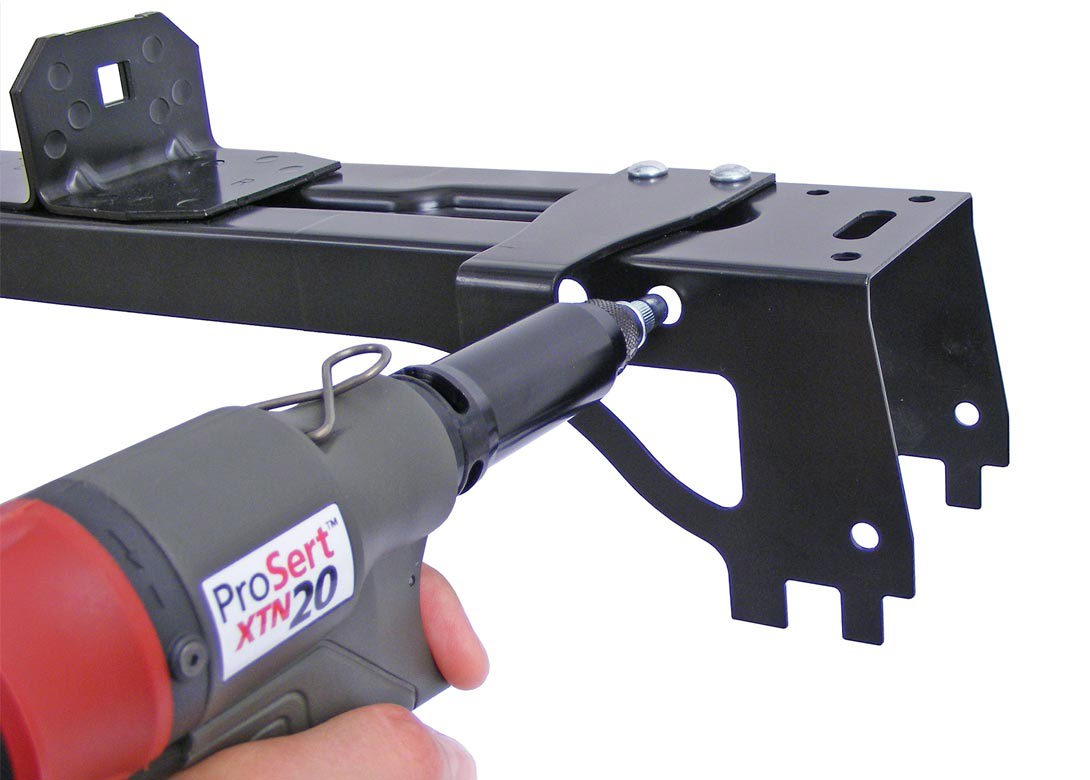 POP® Avdel® has introduced the ProSert™ XTN20 – a next generation high production blind rivet nut installation tool that helps increase manufacturing productivity.
ProSert™ XTN20 is a hydraulic-pneumatic blind rivet nut installation tool that has a thread size capacity from M3 to M10; a pull force of approximately 17kN at 5 bar; and provides up to 7mm stroke adjustment. Weighing just 1.59kg including the (M6) nosepiece assembly, Avdel® mentions the tool is lighter than most comparable tools and offers the highest pull force-to-weight ratio in its class. This enables assembly operators to be more productive with less effort and fatigue.
With a lightweight and ergonomic design, which includes 'pull-to-force/pull-to-stroke' dual operating technology, the ProSert XTN20 provides added flexibility, enabling operators to install a broad range of thread sizes and grip combinations – reducing the need for multiple tools at any given workstation. As a result, productivity is increased and lower total installed costs are realised.
"ProSert XTN20 provides high-speed installations, improved assembly productivity, clear and fast access to the workpiece, and setting adjustments easily made in a production environment. With the patented, quick installation mandrel exchange system and the tool-free stroke and force setting features, changeovers are easy and installations are consistent and reliable."