Hand tools built to last
29 April 2016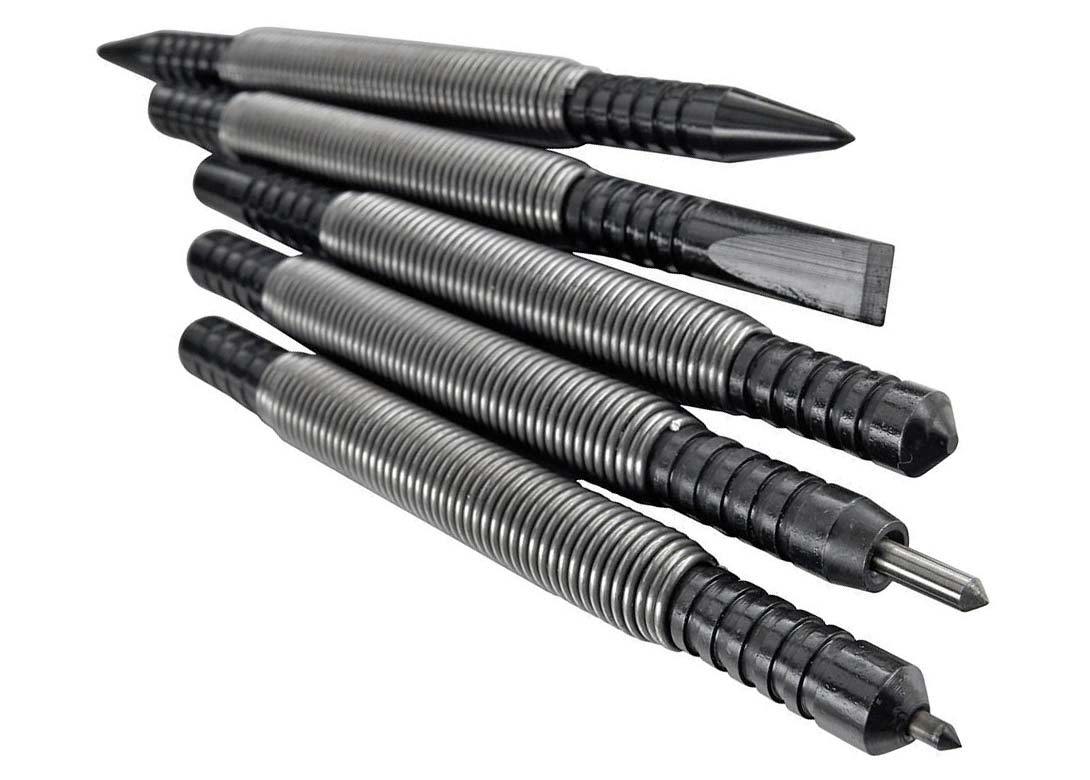 UK-based Chicago Brand has introduced its new Spring Tools® range, which includes nail sets, punches, chisels, and rivet removal tools – designed to save users time and effort.
Chicago Brand says its tools provide spring driven technology that can deliver over 3,500psi to the intended target, with all tools made from the finest materials available – guaranteeing them for a lifetime.
Ideal for when a hammer cannot fit into tight spaces, and for marking hard materials accurately and with ease, the tools are available as a high-speed centre punch, nail starter, nail set, and cold chisel. The tools can be used for removing rivets and weld spots, wood chisels in various styles, door hinge pin removal in various lengths, metal working sets, and woodworking sets.
Made in the USA, and brand new to the UK exclusively from Chicago Brand, the tools are ideal for use in a variety of markets such as professional metalworking, engineering, carpentry, furniture builders, installers, painters, mechanics, joiners, and hobbyists.