For the most confined working areas
26 October 2017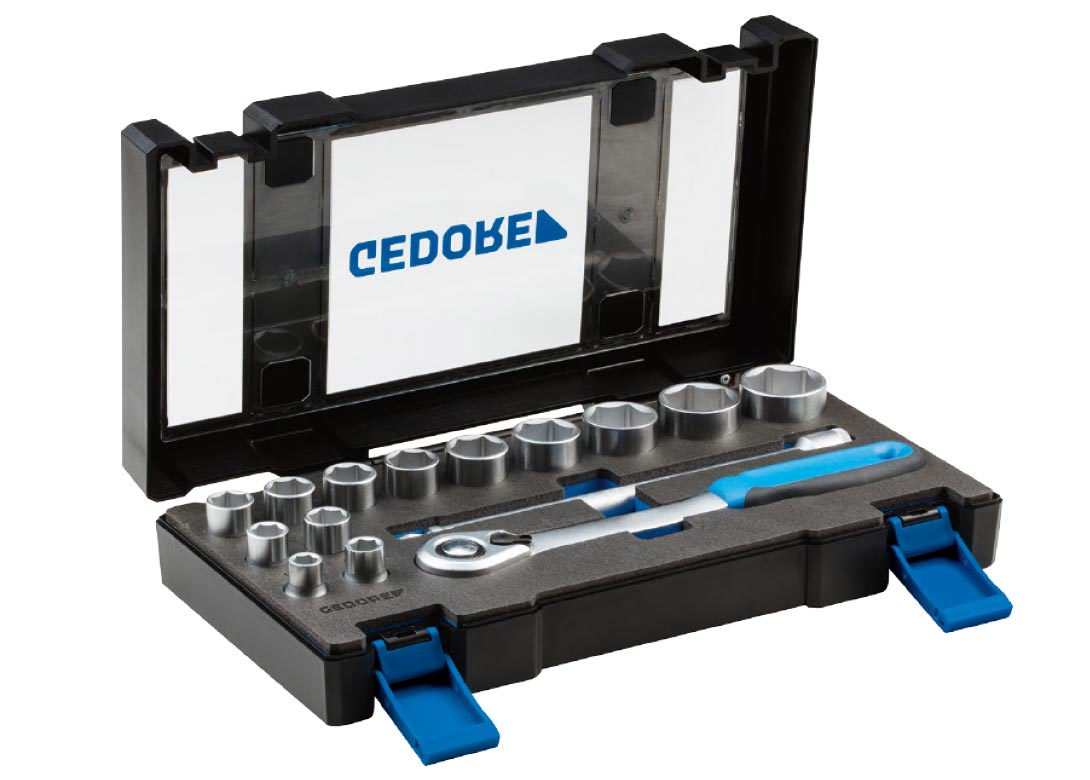 GEDORE say its universal 15 piece socket set, consisting of a reversible ratchet 1993 U-20, 13 sockets and a universal extension, is perfect for any requirements in industry, automotive and trade. 
Whether assembling and servicing cars or mending a domestic washing machine, mechanical components are becoming more and more compact. So much better, then, to have a universal tool that is perfect for working in confined spaces. 
The fine-toothed reversible ratchet ½ inch 1993 U-20 with lever change and push-button release was developed specifically for this purpose. Thanks to the slender design, the small droplet-shaped head and exceptionally low return angle of 6 degrees, this ratchet is an essential helper in the tightest spaces. With a universal extension 1990KR for loads of up to 230Nm, the return angle can be increased up to 15 degrees. 
Using the ratchet is uncomplicated, ergonomic and safe. The release button makes it easy to insert and remove the sockets. A ball locking device creates a firm, undetachable connection between the ratchet and socket, and when changing from clockwise to counterclockwise operation, the lever automatically locks into position. A non-slip ergonomically shaped two component handle with hanging hole makes using this tool safe and non-tiring. The ratchet meets the requirements of DIN 3122/ISO 3315.
The set includes hexagonal sockets ½ inch with UD profile and female square drive to DIN 3120/ISO 1174. A knurled grip ensures they are easy and safe to use
with oily hands or when wearing protective gloves. Marked ball retaining grooves ensures a safe connection between socket and ratchet. Per DIN 3124/ISO 2725-1 the sockets are available in 13 sizes from 10mm – 32 mm.