Drill perfectly without dust
28 August 2019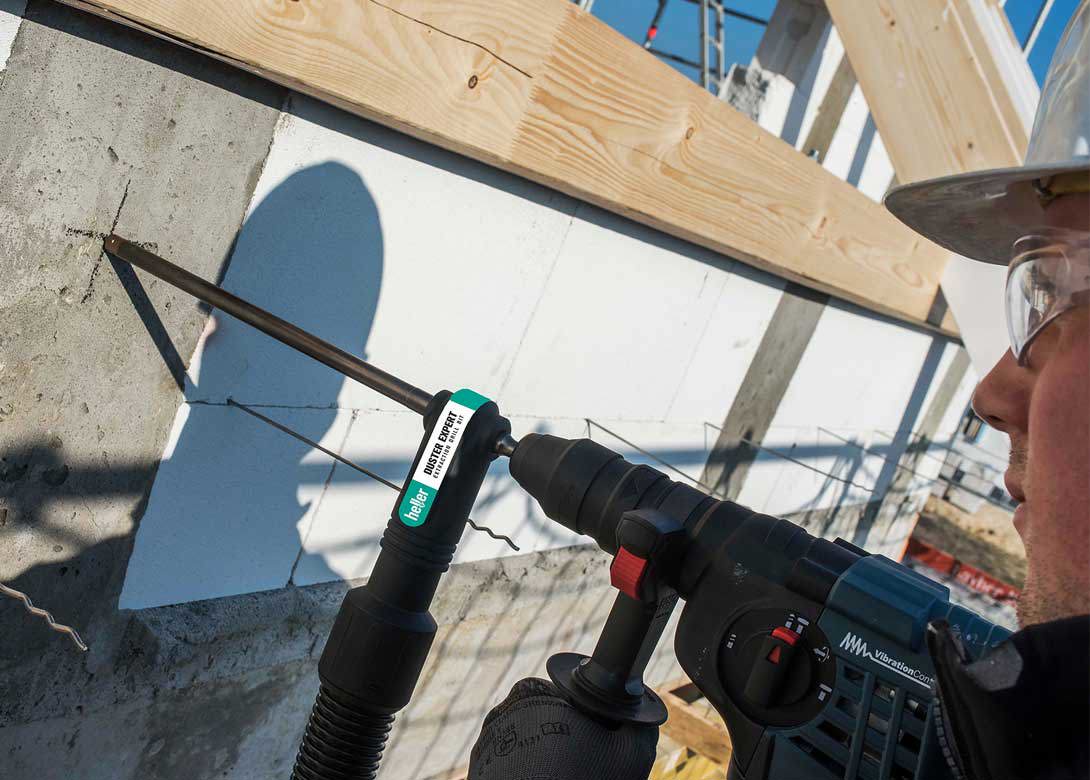 Health protection plays an increasingly important role on the construction site and this trend is reflected in the fact that legal regulations are becoming increasingly more stringent. This also has validity for drilling, where stringent workplace dust limits are now in place in numerous countries.
With the Duster Expert hammer drill, from Heller Tools GmbH, the professional user can do justice to the more rigorous health protection regulations. With this suction drill, around 98% of the drilling dust is removed at its place of origin – the drill head (a Class M construction site vacuum cleaner is required). This reduces the dust burden of the user and the occurrence of ambient dust to a minimum.
The suction function is not the only reason why the Duster Expert is able to achieve excellent work results however. The robust design of the drill head and the shaft also ensures very long tool lives. The use of extra-large head openings is also the reason why this suction drill is also characterised by its speed. The drilling dust is led through the inside of the drill. A positive side effect of this technology is the low drilling resistance.
The Duster Expert also displays its strengths when it sets chemical anchors. The suction function means that the complicated cleaning of the drill hole is no longer necessary so its use also saves time.
Heller also includes a suction drill with a minimum diameter of 6mm in its product range. The Duster Expert is available in the versions SDS-plus (6mm – 24mm) and SDS-max (14mm – 40mm).