Direct fastening performance
30 March 2015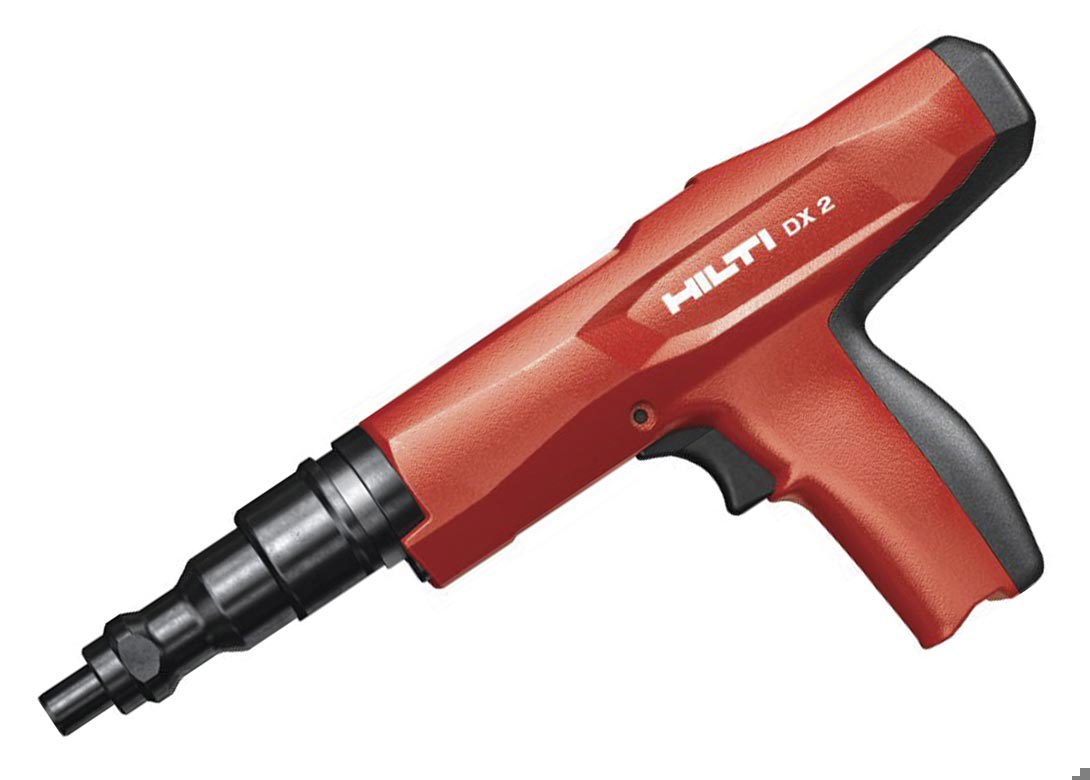 Hilti has launched the DX 2 powder-actuated fastening tool, which it says offers high productivity, versatility, and the cordless benefits of direct fastening – at a low entry cost.
Whether fastening to concrete or steel, the DX 2 drives a wide range of nails with speed and ease and has been designed for maximum productivity, providing more than 1,000 fixings per day.
Compact, versatile and easy to use, it covers a wide variety of direct fastening jobs including, but not limited to, attaching kicker plates to concrete; fixing sill plates; fastening wall ties to steel or concrete; fastening electrical cable holders to concrete; attaching mesh to concrete; fastening wood to concrete and steel.
Hilti points out that the DX 2's compact design allows easy access to narrow spaces and hard to reach corners, while its well designed grip and nose makes it comfortable to use. Durable metal housing ensures the tool is impact resistant and capable of handling the toughest on-site conditions. The DX 2 also produces little dust, virtually no vibration and low noise compared to drilling.
Lynton Smith, northern Europe product manager (direct fastening) for Hilti, said: "The DX 2 powder-actuated tool is a versatile solution for a wide variety of jobs on-site. With no holes to drill, no cables dictating where you work, and no restrictions from the weather conditions, direct fastening allows our customers to take productivity to the next level. Its versatility and robust design means the DX 2 will outperform and outlast in a wide range of applications. From the first nail to the last, consistent, reliable direct fastening performance is now accessible."