Blind riveting solutions from RIVE-LIT®
06 March 2015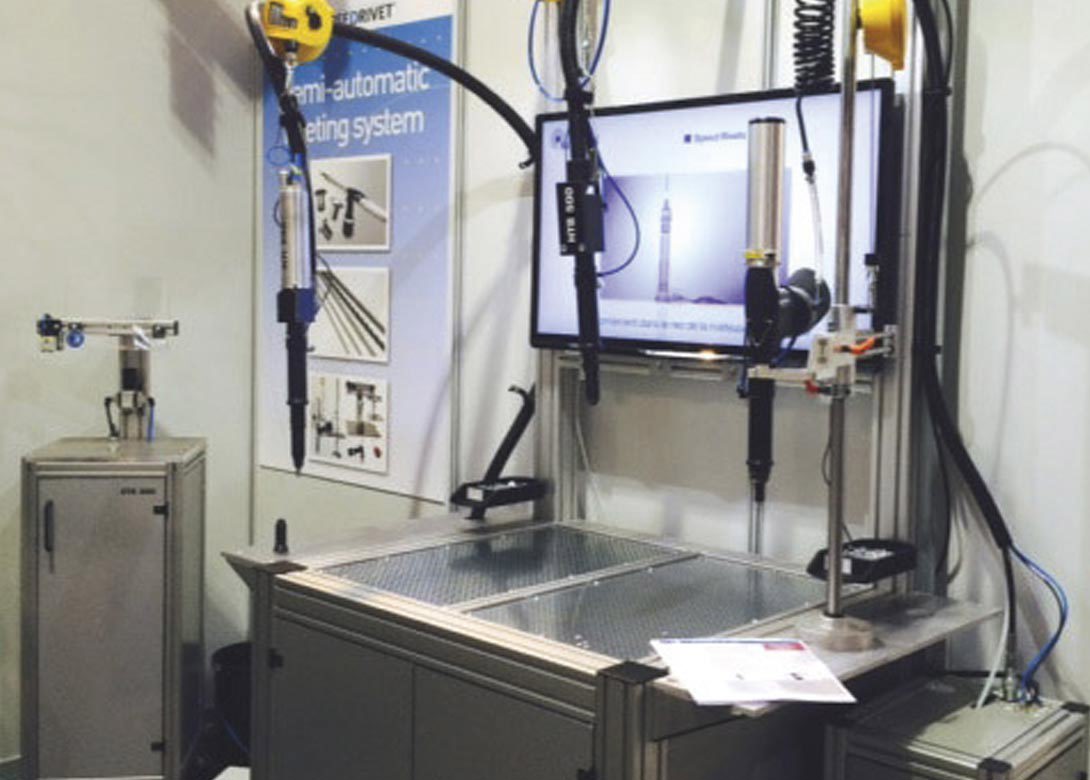 Exhibiting for the first time at last year's EuroBLECH show in Hannover, RIVE-LIT® displayed its range of blind assembly solutions and its full range of automated setting units for blind rivets and nuts.
Part of the Titanox group – a French group with over 50 years of experience in technical fasteners and assembly solutions – RIVE-LIT® showcased its wide range of products including speed rivets in steel, stainless steel, and aluminium, from 1.7mm diameter to 6.4mm diameter – suitable for sheet metal and composites materials. These rivets can be used in a range of industries where technical support and quality is important including automotive, telecom, lighting, sheet metal, railway and the truck industry.
Also on display was its speed installation units – from handheld, suspended or under workstation units; automated setting units for rivets and blind riveting nuts, blind rivets, structural high strength rivets and bolting systems; as well as riveting control units with full traceability of the riveting process.
RIVE-LIT says it relies on the knowledge and expertise of its engineers to develop blind fasteners for specific applications and to support its customers with new cost-effective solutions. The company is able to propose a broad range of automated setting units and blind fasteners, in a variety of types, materials, head shapes, lengths and coatings.
"The continued growth of the RIVE-LIT range and our intensive effort to find innovative solutions to meet specific customer requirements, make this range a serious alternative alongside the world's top brands. In the past years RIVE-LIT has become a reliable trusted brand offering high added value blind fasteners to industrial customers."