Alcoa introduces high strength Magna-Lok® fastener
07 April 2016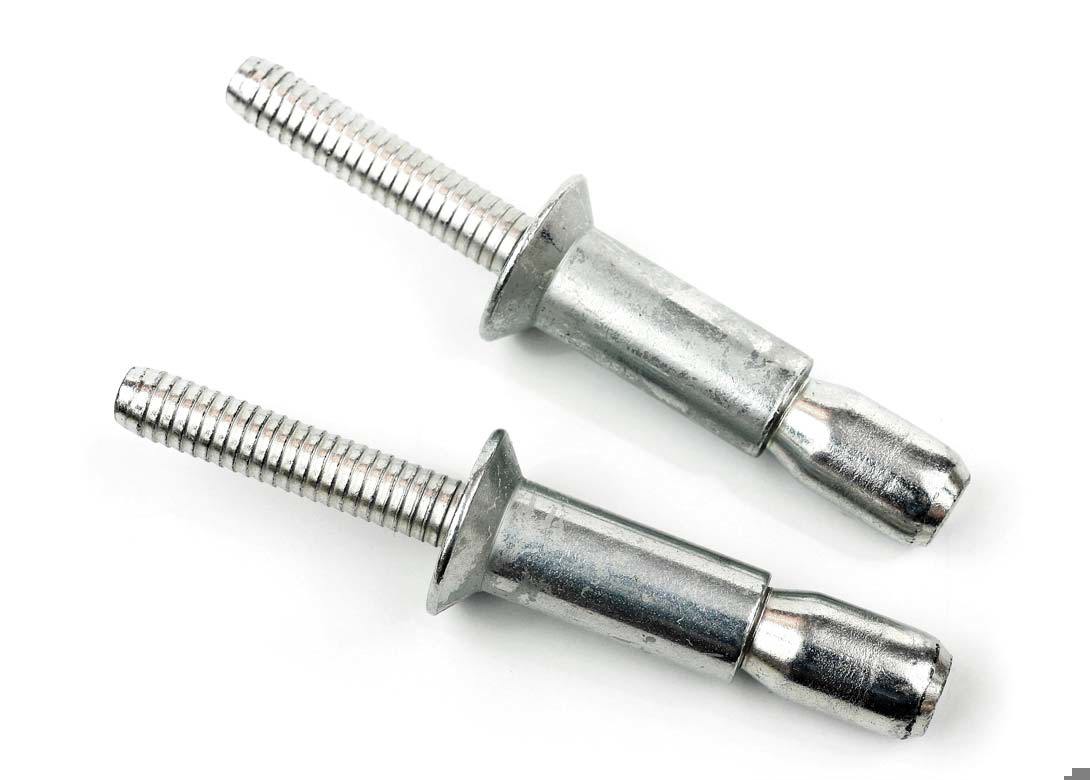 Alcoa Fastening Systems & Rings has introduced the new 12.7mm (½ inch) diameter Huck® Magna-Lok® structural blind fastener, which it says is the strongest product of its type available on the market.
With extremely high shear (44.4Kn) and tensile (31.1Kn) strengths, plus high resistance to joint failure, the 12.7mm Magna-Lok® fastener offers 60% and 57% respective increases in shear and tensile strengths when compared to its predecessor, the R12 9.5mm fastener. The higher strength capability provides the user with the option of installing fewer fasteners per application, thus facilitating a reduced inventory, faster production times and potentially resulting in lighter weight products.
In addition to its high strength, the 12.7mm Magna-Lok has all of the features of the standard Magna-Lok® blind fastener, including a wide grip range to accommodate large variations in joint thickness; and 360° internal locking technology that enables the pin to be mechanically locked to the sleeve. Its expansion during installation also provides excellent joint tightness and high-quality resistance to liquid penetration.
The 12.7mm Magna-Lok fastener has also been approved by the widely recognised Deutsches Institut für Bautechnik (DIBt).
Joël Melquiot, product manager for Huck and Marson brands at Alcoa Fastening Systems & Rings, said: "Customers looking to improve their assembly processes, particularly in the construction industry, can greatly benefit from the high shear and tensile strength of the new 12.7mm Magna-Lok fastener. We also see many applications for this product in the commercial transportation, green energy, and agriculture markets, due to the high resistance to joint failure."