Admiral: The sign of professional tapes
09 November 2017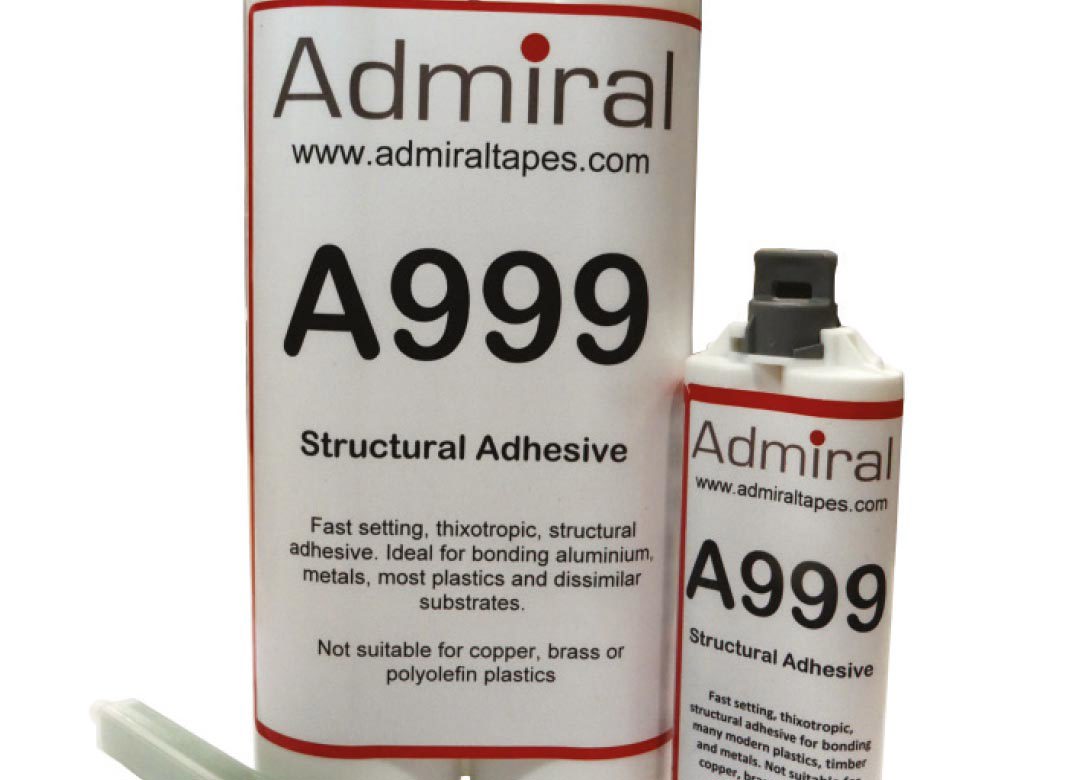 Operating from Southampton, UK, Admiral Tapes Ltd has been manufacturing and converting high performance self-adhesive tape for more than 35 years, during which time it has developed a wealth of knowledge across many different industry sectors, including manufacturing, aerospace and distribution. 
Over the last 15 years, however, Admiral Tapes' products have proven more and more popular in the sign and digital markets, where the company's depth of knowledge means it can offer useful advice to help solve fixing problems. Admiral Tapes can be relied upon to provide practical and cost-effective solutions to everyday and unusual problems. To ensure customers can be confident they are buying exactly the right product, Admiral Tapes always sends out samples for testing.
Admiral Tapes' solvent acrylic tapes provide an alternative to mechanical fixing methods and are supported by a small range of structural two-part wet adhesives. The A999 fast setting structural adhesive has been tested and approved for use with ovens for powder coating and paint bake cycles up to 220°C. Curing in approximately 10 minutes and effective in a constant operating temperature of -40°C to 150°C, making it an ideal partner for applications that require long-term outdoor exposure. Test results on composite materials with matt, butler, mill, mirror and chrome finishes show no shrinkage. A999 offers the end user both reliability and flexibility in the manufacturing process. 
Steve Brereton, production and installations manager at Signage Systems Ltd, is enthusiastic: "We tested A999 FS structural adhesive on multiple samples of composite aluminium materials and found that within a matter of minutes it had cured and set solid with no heat or warping. When a destruction test was performed the nylon locator broke in half before there was any sign of the adhesive failing; this is now our first choice for stand-off locator adhesion to composite."