Insulation studs production from coil
16 October 2023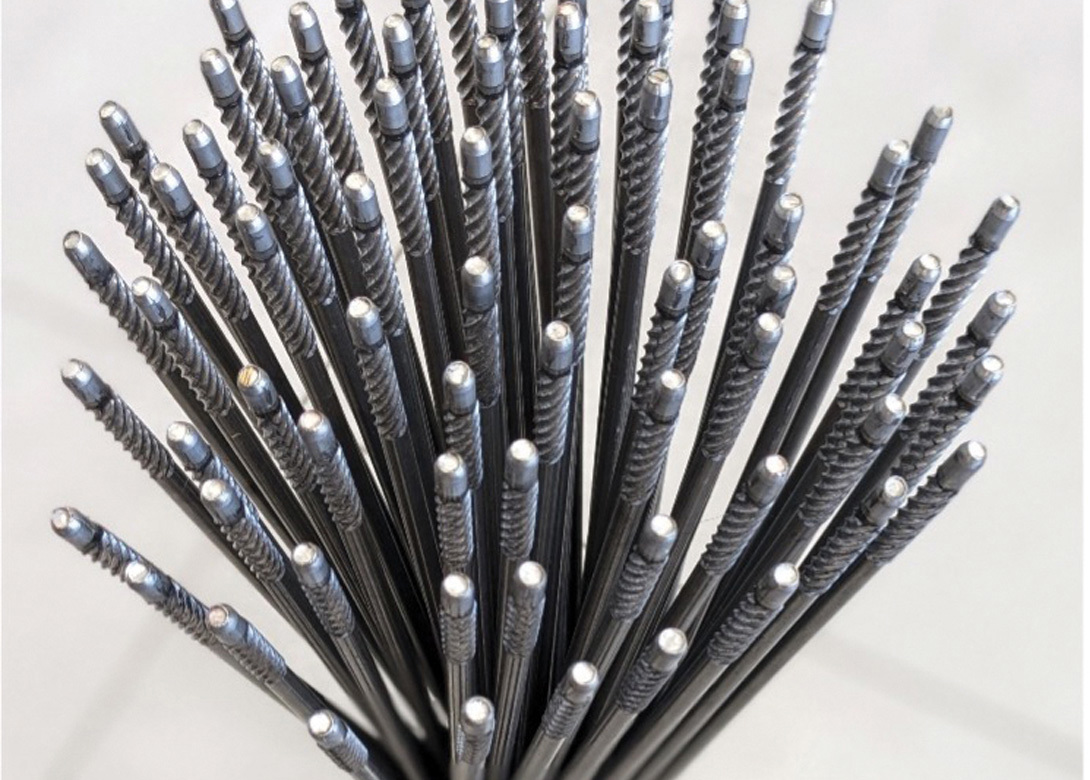 Videx Machine Engineering Ltd is expanding its machinery range for fasteners aimed at the housing industry and has just supplied three fully automatic machines for production of stainless steel insulation studs.
The insulation studs are used in the European construction market for insulating homes and houses against heat and cold. With the fluctuating temperatures in the recent summers and winters, together with the desire to save energy, there is a growing demand for thicker insulation in housing. The thicker layers of insulation require longer and thicker studs than ever before – as well as featuring a spiral and chamfer on one end and a wave shape on the other end. 
Videx's range of automatic machines for the production of insulation studs, pulls the wire from coil, straightens it, cuts to length, threads a spiral and rolls a chamfer on one end, and then presses a wave shape on the other end. These stainless steel studs are usually in diameters of 4mm, 5mm and 6mm and in length of 150mm to 700mm.
The production rate in the new models is 40 – 60 parts per minute and the finished parts can be optionally collected in tray, counted, and sent for packing.
All new models are equipped with large HMI screens and process control safety features that assure safe operation and smooth production with no risk of bad parts. 
www.videx-machine.com/en