The biggest nut in the world
06 August 2020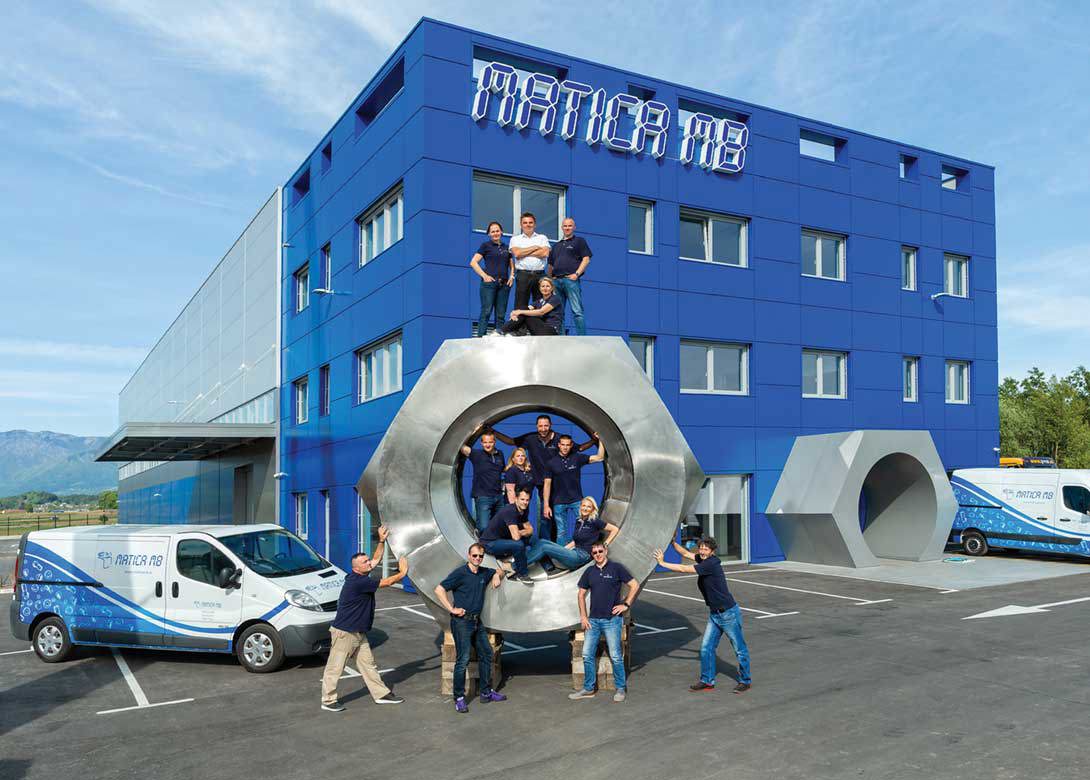 The Russians have the largest aeroplane, the Chinese have the longest bridge, and the UAE has the tallest building in the world, but Matica MB d.o.o, a Slovenian supplier of fastening equipment, states that it has the largest nut in the world – situated at its new building in Komenda.
The nut is one of the most widespread elements in construction, mechanical engineering and many other industries – enabling the connection of components into a hole. Throughout history, the nut has appeared in a variety of forms, among which the square has long reigned, and its hexagonal shape is said to have taken place sometime in the early 19th Century.
Matica's 'biggest nut in the world' weighs two tonnes, measures more than 4 metres in width and 3.6 metres in height, and stands in front of the new Matica company building. "Our business is based on the direct link with the best producers in Europe without any intermediaries. Because of this we can provide the best price and quality control of products, as well as good support to our customers. We collaborate with the best producers and suppliers from the EU (Great Britain, Italy, Germany, Switzerland) and in some cases also with producers from China," comments Matica.
A video project with the inspiring story of the integration of the 'Matica nut' comes at a time of the Covid-19 crisis, when collaboration is more important than ever. Lesnina OK, Dvig, and world-famous acrobats Dunking Devils, all make an appearance in the video. "The greatest successes of mankind are always the result of combining and cooperating many elements, often those that are connected by the nut. The goal of our business is not just selling fasteners to our customers. Instead, we strive to offer solutions for improving services in the process of fixing," explains Matica. "Our wish is that 'the biggest nut in the world' should become not only a sign of the company, but also a symbol of knowledge and integration of companies in Slovenia."