Supporting a global market
10 August 2021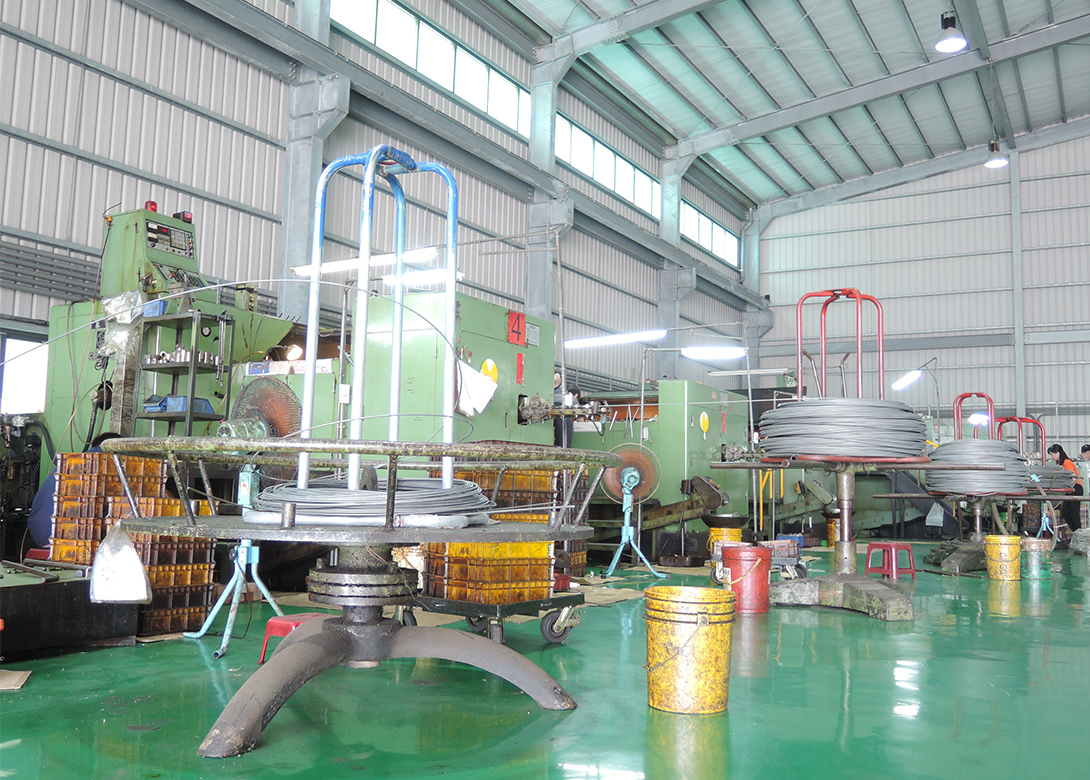 For more than 45 years, Top Screw has believed and practiced 'practicality', 'responsiveness' and 'unlimited improvement' – offering quality and cost-effective fasteners whilst supporting customers in a global market.
Top Screw Metal Corp has always been a pioneer in the development of fasteners, such as sheet metal fasteners, lock inserts, as well as customised fasteners. Established in 1975, Top Screw's first big development was in 1983 when it introduced male and female compressions rivets, for which it received a patent. A couple of years later the company became well known for specialising in tubular rivets, as well as internally threaded bolts, especially for their excellent quality when using cold heading machines.
In the late 1980s the company expanded from a factory in Nan Yau to a Tay-Ho facility, which was twice the size of the previous capacity. This enabled Top Screw to develop its production so by the early 1990s the company was producing 50 million pieces per month on specially adapted high-tech multi-stroke cold heading machines – exporting products to Europe, America, the Middle East, as well as southeast and northwest Asia.
Then in 1993, Top Screw made a huge investment, and resources, in research and development, which enabled the company to develop its quality and delivery times, as well as introduce new products – such as its range of blind rivet nuts, which have become a major product for Top Screw and led to the company entering the automotive market.
This commitment to innovation has continued with the company introducing a variety of new products, including self-tapping threaded inserts; bolt rivet nuts with extruded structure – providing improved torque and preventing bolt and nut separating; the E-self-driving nut an anti-theft device; as well as binding post screws, speed pin rivets and bolt rivet nuts.
"Our key products today are locking thread inserts, plusnuts, jack nuts, bolt rivet nuts and customised products," points out Top Screw. "As a business we do not look to provide products for a specific market. Instead, we look to try different sectors to seek more business opportunities."
Top Screw can produce based on customers' requests – OEM and ODM – and keeps stock of both standard and customised items according to customers' requirements.  "We are a reliable supplier and can offer customers a first class service and products, whether it be standard or customised," states Top Screw.
A decisive part of meeting customers' requirements is also guaranteeing quality, which is why Top Screw has continued to adapt its QC department over the years, so that it now includes a plating thickness testing machine, micro vicker hardness tester, 3D profile projector and image display sorting machine. "Quality is very important and that is why at Top Screw we look to ensure we deliver both quality products and a quality service."
This pride in delivering a quality service has been underlined during the current global situation, where Top Screw was able to continue delivering to its customers. "We like to plan customers' annual orders early, because we know they like stable business and stable price. Moreover, we keep enough stock for them if required, so they can ask for it as and when they need it. By doing this we can deal with any urgent orders quickly."
Top Screw concludes: "Through practicality, responsiveness, and unlimited improvement, we always look to do our best and not only meet but exceed our customers' expectations. We will continue to do this in the future and look forward to introducing new products to our range, as well as working with more customers across every sector around the world." 


en.topscrew.com.tw