Satisfying every fastener need
10 March 2020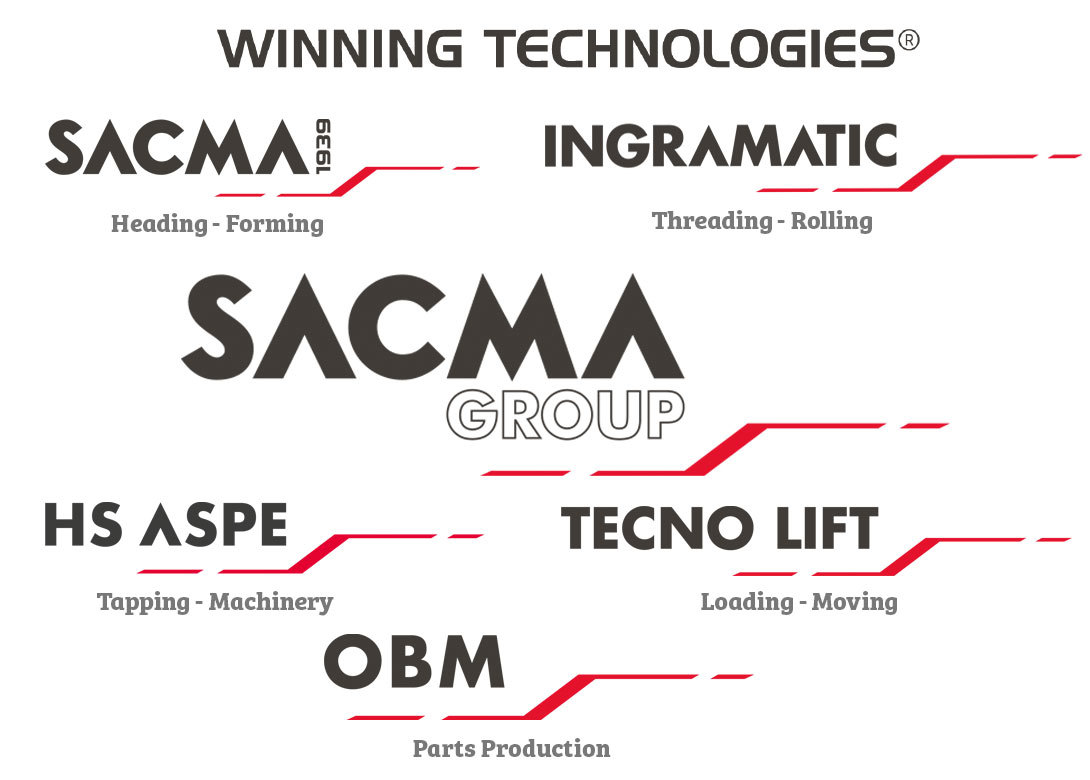 Through recent acquisitions, SACMA Group has further expanded its manufacturing expertise to now include secondary operations and loading systems for fastener machines – enabling it to supply machinery for all aspects of fastener production.
SACMA Group now consists of five quality established brands – SACMA, Ingramatic, OBM, and most recently added Tecno Lift and HS ASPE. "Through these five different brands we can cover and satisfy any fastener needs," states SACMA Group. "A customer can contact us and whatever fastener they want – we can supply all the necessary machinery. To be able to offer this type of service to our customers is unique within the market and we are very excited about the future."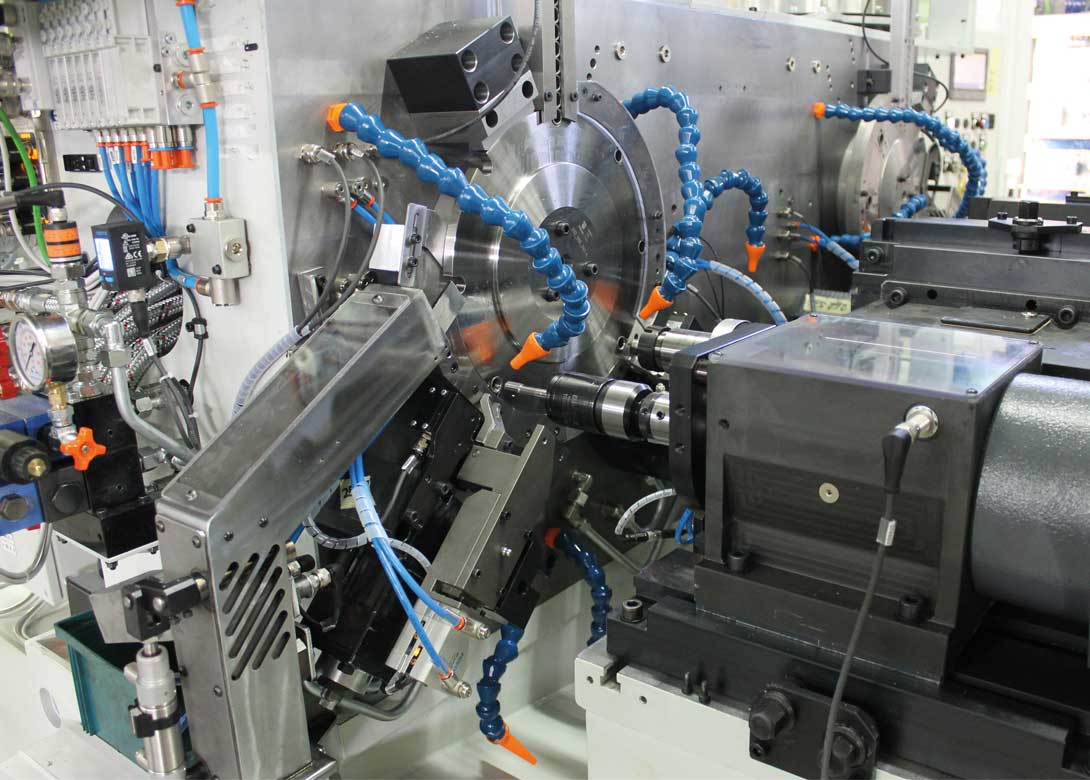 Adding secondary operation capabilities
The most recent addition to the Group was at the end of 2019 when 50% of HS Automazioni Srl was acquired – adding a host of new secondary operation capabilities. Rebranded as HS ASPE, four key lines include tapping machines dedicated to high volume production with up to four spindles; as well as combined and transfer machines for machining operations, including drilling, facing, chamfering and others operation in addition to tapping. Then there is the family of turning machines, with double spindle turning machine and the multi-spindle machines – with up to 8 spindles to run the final operations of the parts formed on SACMA progressive headers.
"We sell machines to every country in the world, and everywhere we went we had customers approaching us and saying they wanted to make special complex parts – particularly in the automotive tier 1 markets," explains SACMA. "At some point you just have to recognise the demand is there and say 'who is making the best secondary operation machines on the market?' That's how we found HS Automazioni and we haven't looked back since."
"The market and potential for HS ASPE is huge and with the association to SACMA – the brand, the security, and the quality – we think we will be able to reach more customers looking for flexible machines from a reliable source."
Having been part of the Group for several months, HS ASPE has adopted the same policies, processes and strategies that have made SACMA Group successful. "Initially we held off promoting the acquisition, as we wanted to make sure we could get the products and service to meet our standards," points out SACMA. "Because we are SACMA the customers have higher expectations, as they know the level of products and service we can provide. That is why we have held off announcing it until now."
Two key machines available from HS ASPE includes the tapping machine model T10-HC-M – dedicated to high volume production with a flexible system to run two different parts on the same machine – as well as the TDS-42, which is a double spindle turning machine to run the final operations of the parts formed on the SP470-CR, a progressive header from SACMA.
The developments for HS ASPE don't stop there, as the Group has big plans for the brand going forward. "We already have plans in full swing for a new state of the art factory at HS ASPE's current location in Turin, Italy, which we are hoping will be completed by September 2020. This will enable the brand to take the next step in its journey."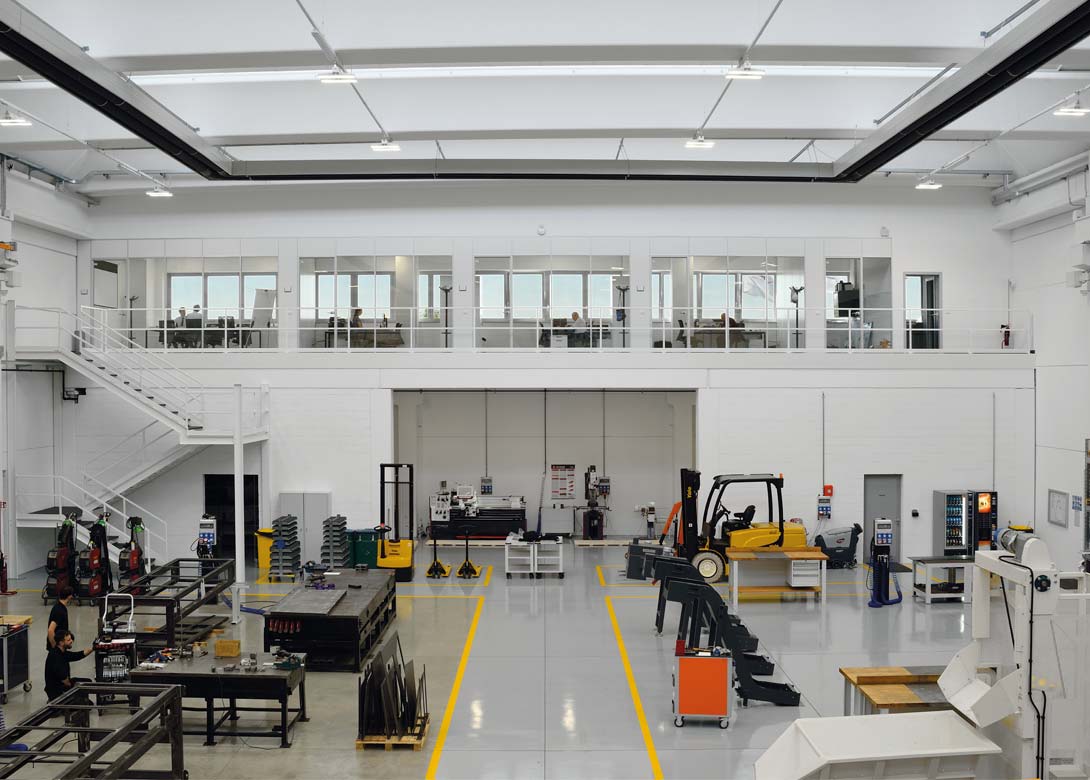 Facilitating the production process
The addition of HS ASPE followed the acquisition of Tecno Lift Srl in 2018, after SACMA Group bought the company outright in order to increase production and incorporate Tecno Lift further into the Group.
"Tecno Lift designs and manufactures elevators, hoppers and belts for feeding machine tools in the production of screws, bolts and fasteners. Using advanced 3D design programs, high-quality staff create customised components and machines. This means they can provide the best solution to help facilitate the production process – taking into account the type of fasteners to be transported and the processing speed," explains SACMA.
Products available from Tecno Lift include vertical elevators with vibrating hoppers, monoblock vertical elevators, conveyor belts for finished parts and scraps, porter hoppers, combined weighing hoppers, tipping lifters, and loading tapes. Each product is customisable and is structured to integrate optimally within any production system.
"The machines are made and tested by our specialised staff in the newly built, state of the art facility in Castelnuovo Scrivia, Italy, a stone's throw away from one of our other businesses – Ingramatic," mentions SACMA. "There is also a high-level storage warehouse in Castelnuovo Scrivia."
The new facility houses a modern machine park including laser and bending machines for cutting and bending high precision parts, as well as welding stations and other machine tools – everything needed for sheet metal working and both light and heavy carpentry. "This again underlines the commitment we have as a Group to invest in our brands and ensure they have the resources to enable them to grow and develop, whilst still producing high-quality products."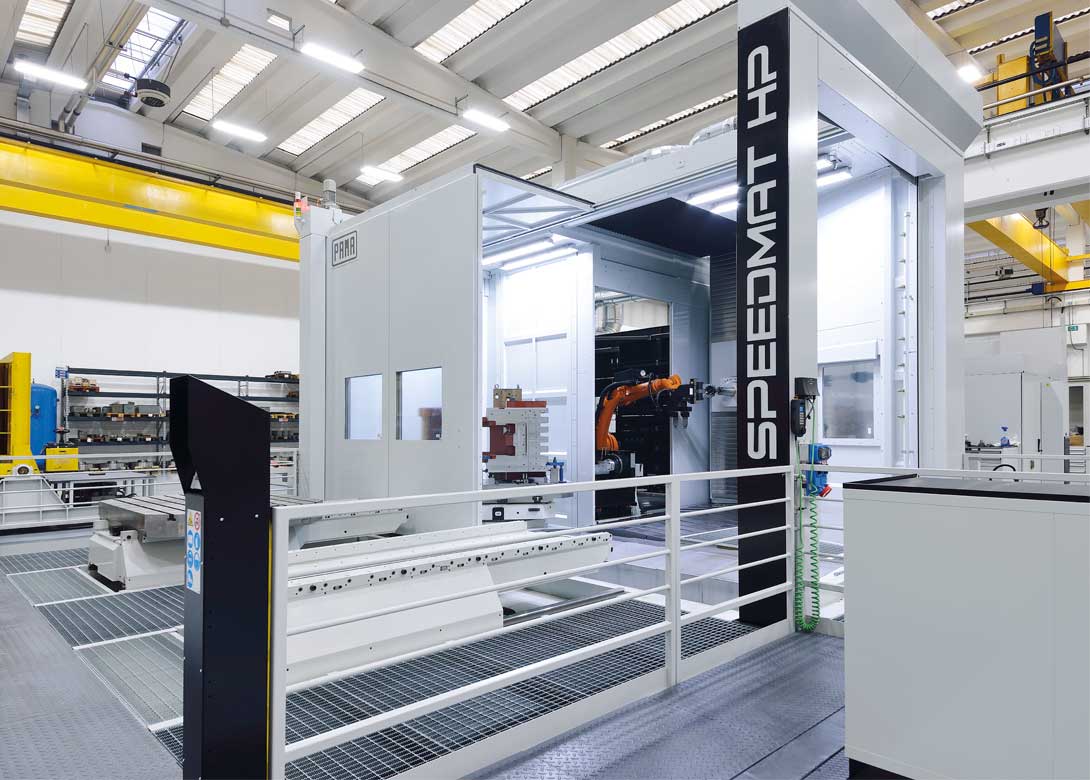 Complete production cycle
Whilst SACMA Group is now able to provide the complete production cycle, it is clear its range of progressive and combined headers are still its main focus. "Within our strategy of supplying machines of the highest technology levels, we continue to improve and develop new models of progressive cold formers and combined bolt makers – supplying them to the ever growing market of net shape parts. Our customers have a high appreciation of SACMA machines and consider them to be well designed, well manufactured, powerful, capable of making special parts, as well as flexible for making long or short part runs."
To ensure its machines meet customers' needs, the Group works closely with its customers to understand requirements, which is how Ingramatic came to join SACMA Group in 2004. "We had a lot of automotive companies asking our customers to thread the parts after heat treatment, because the longer engines needed longer bolts. We could see this trend was going to continue in the future and to take advantage of this opportunity we needed to extend our service to include thread rolling machines, which is when we added Ingramatic."
The range of Ingramatic thread rollers and products complement the SACMA production range. "We are able to offer a wide range of thread rolling machines suitable for small or large components for the automotive, building and general industries. Since the acquisition, Ingramatic has also used its experience to expand the standard machine versatility with washer assembly units, pointing units, as well as special customised versions upon request."
To complete the system, automatic feeders for blanks and washers, load monitoring, and rejection control devices, are also available. Due to the modular design of the machine these additional units are easily integrated with Ingramatic thread rolling machines and can provide a unique technical, productive and commercial alliance with SACMA. "Ingramatic has been very successful for us and that is due to the machines being very strong, very high-tech, but still very competitive. At the moment our order book is completely full, which is why we are looking to double the size of the factory. We want to increase the number of machines we can produce because we have a lot of customers switching and coming to Ingramatic."
Ingramatic is also in the process of introducing a new generation of machines. "We already have flat dies to make the thread, but now we have designed a new station to make grooves. This new generation of combined thread rolling machines means customers will be able to make special components, by combining threads, grooves or special profiles."
The mechanical components for the Ingramatic threaders are manufactured internally, for 1/3 of the total parts, and at the SACMA plants in Limbiate and Vimercate, which is home to OBM, another company within the Group.
OBM is the group's production branch and a true driving force for both SACMA and Ingramatic. "OBM is responsible for the mechanical processing of small-medium sized parts and is an integrated process within SACMA and Ingramatic. Due to its complementarity, coordination, and synergy it is a perfect system that guarantees our state of the art production."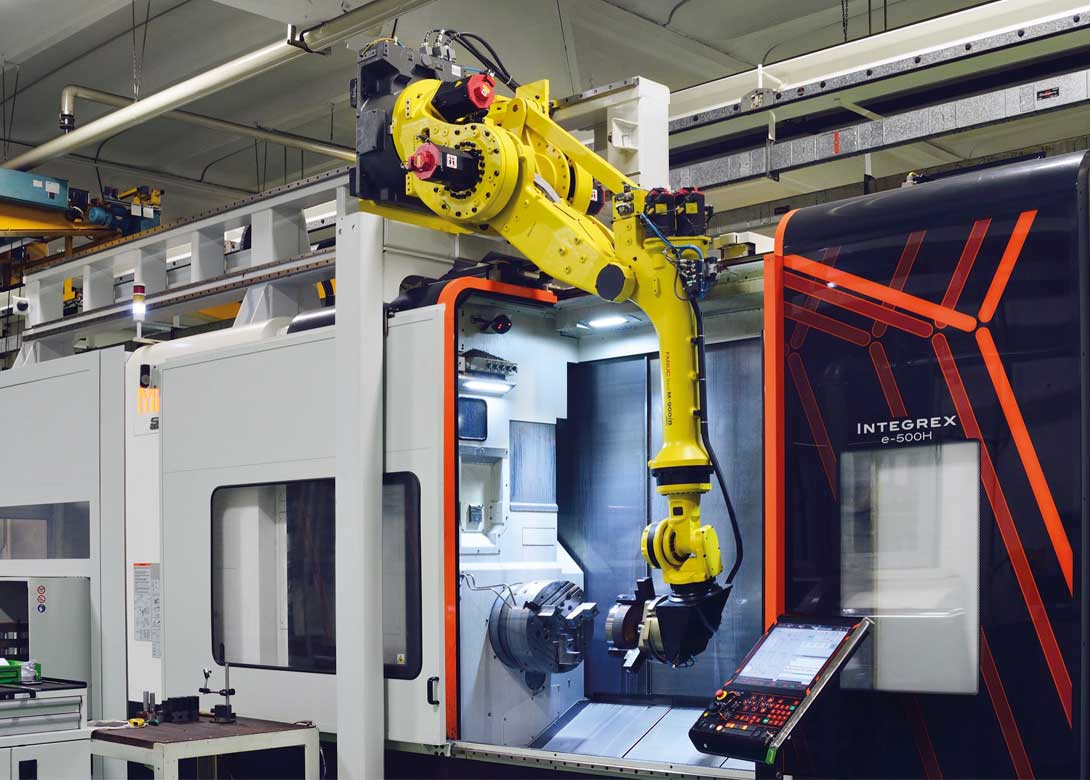 New and future technology
Providing state of the art technology is a key driving force for the entire SACMA Group, which is why the R&D department includes over 25 engineers at SACMA – focusing on customising machines – and two 'future engineers' working on the technology of tomorrow. "As a Group we design everything, and we make turn key solutions. A customer can come to us with a part and we will sit with them and work out the forming and the production sequence. We can then tell them which parts of the Group will be involved – SACMA, Ingramatic, OBM, Tecno Lift or HS ASPE."
An example of SACMA using its experience and knowledge to introduce a new added service for customers is S Tooling. "S Tooling in SACMA was a top secret, because it was not our service strictly to design the tools and to make samples for the customer. However, we had customers coming to us and saying they wanted one of our headers but they also wanted us to design the tools, so we could produce samples for them straight away and speed up the process."
SACMA therefore introduced S Tooling, which has two engineers focused solely on the project. "Thanks to our R&D capabilities we can even work with customers who have already bought a machine from us, but they want to produce a different part. We can help them with the tooling and ensure they continue to produce high-quality products with this co-design concept."
Other machine models coming soon include the introduction of the new double blow header with an integrated threading station – KSP 12R – which is a next generation machine that is fully motorised. "We have introduced these double blow header machines to our programme because of the electrification of cars, which uses many more smaller parts and the very large request for the production of self-tapping screws."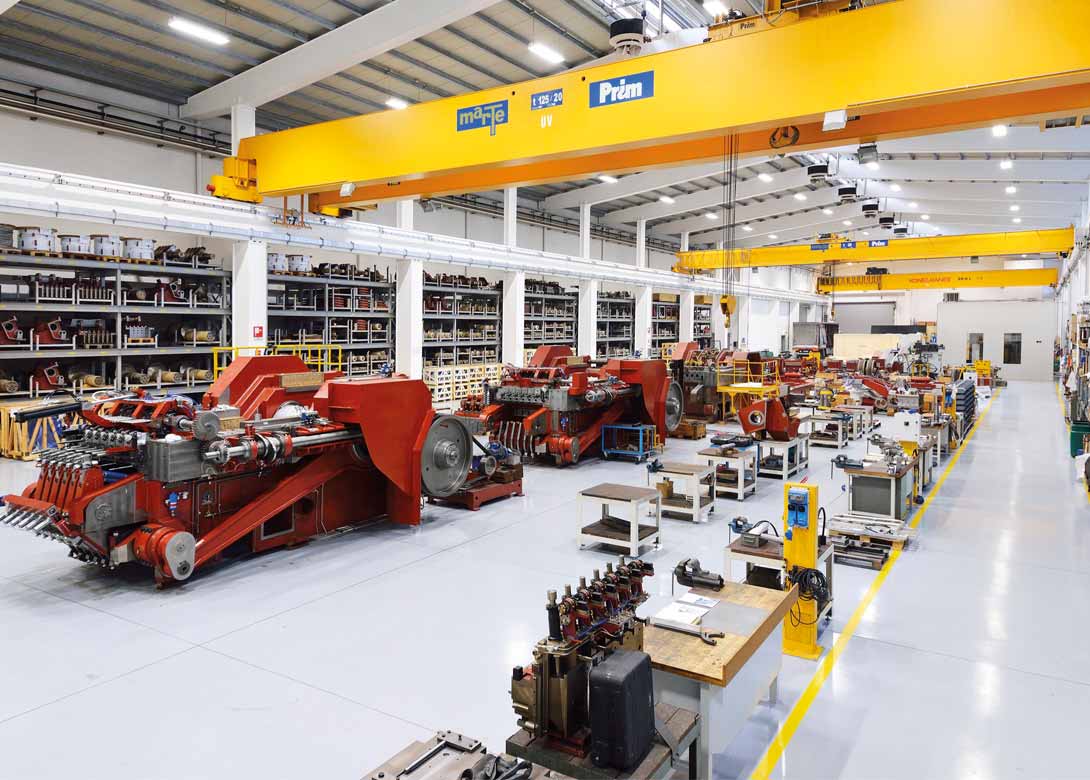 The SACMA way
After celebrating its 80th anniversary last year, and now being able to propose an even wider range of machines complementary to the forming process, SACMA is looking ahead to the future.
"As a Group we are proud of our work and what we do as a business, which helps us ensure the very highest quality machine for which SACMA is known. We only have 170 employees but we make 50 to 70 new machines per year just at SACMA – depending on the size of the machine. We can do this because we are very efficient and invest in our technology across all our brands. This helps us run 24 hours a day, but our people only work one shift. We will continue to invest in technology to make more machines using precise machining to guarantee continued quality."
"Underpinning every brand and every production process within SACMA Group is the same management, as well as the same philosophy, mentality and motivation. It is a very special Italian model, which is why we have acquired exclusively Italian brands and this has been a key to our success. We now have a complete production cycle, and can provide machinery to run parts from wire components to the final products, and this is our daily adventure."