SACMA
07 February 2020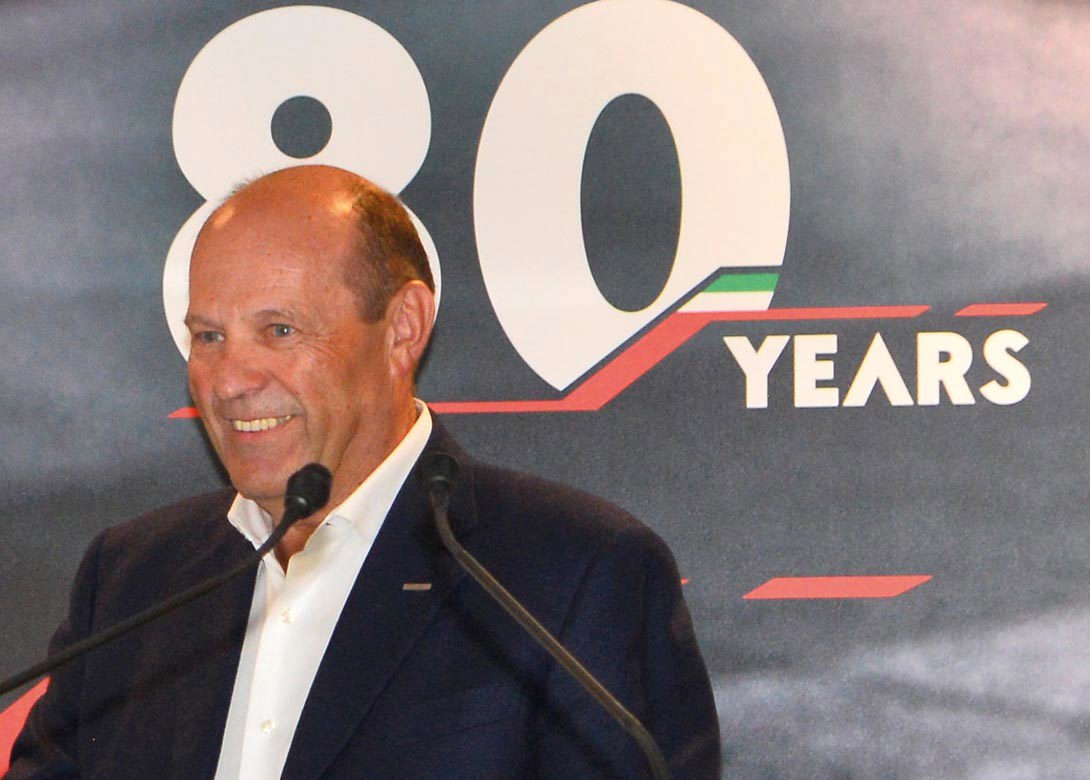 A review and preview of the global fastener market

Named after the Roman god who is often depicted as having two faces – due to its ability to look to the future and to the past – the Janus Perspective is a unique feature that includes a wide cross section of global fastener business leaders, who have all contributed their retrospective of 2019 and thoughts on prospects and challenges for 2020.
Enrico Brigatti, chief commercial officer
SACMA was proud to celebrate its 80th anniversary in 2019 in a special location – the famous Monza racing track, one of the oldest active tracks in the world, where the myth of speed and motors is ever alive.
The topic of 'speed' is becoming more and more part of not only our daily and working life, but also the global market. With easy communication everything becomes more frantic and faster, as everybody expects quicker reactions and answers.
The ownership of SACMA Group has shown to be very sensitive to that situation and has not hesitated in investing a lot to keep up with the times. In the last five years alone, the Group has invested on average €6 million per year, corresponding to about 10% of total turnover, in new plants, buildings and new activities.
We are determined to intensify the production in Italy and to utilise only prime European components. To do that, and to remain competitive, we need cutting edge technology. At the same time, we are aware that for 2020 it is not enough to produce the best machines. We must create for all our customers the conditions to utilise them successfully for the long-term.
For instance, we are looking to boost the service and training activities in our branches abroad by hiring fresh employees. This includes the Wuxi branch in China, Cleveland in the USA, and São Paulo in Brazil. There are also agencies in Poland and India that are able to give their own service. We know that it is very important to assure the best productivity of customers' machines, but we want to do more.
For 2020, we want to build with our customers a lasting collaboration, with a continuous technical support. Besides the usual consulting of parts feasibility, we have established inside the technical office a real service for the development and design of tools for special parts. 'S-Tooling' will be presented officially at the wire® show in Düsseldorf, Germany, and involves highly specialised human resources, the latest simulation software, and a dedicated 3D printer, to issue the preview of a deformation sequence. We want to implement together with our customers a lot of special projects, giving us the chance to show the potential of our machines and giving customers an important competitive advantage.
Another aspect we wish to highlight is the innovation included within our products for 2020. Before opening this topic, an important premise is needed. SACMA never enters the market with prototype machines. Each SACMA header, and this applies also to Ingramatic thread rollers, is totally engineered and therefore perfectly repeatable, because they are developed and designed for serial production. In this way, even before the new model joins the first customer, other similar machines are in production and the related spare parts are already in stock. That's our only philosophy of production.
Our target is to make a concrete and effective innovation. To do this we follow a long and complicated internal procedure of development, design, pre-series and testing, without which it's not possible to start the production. Examples of our innovative capabilities over the last few years include the WF machines and the motorised wire feeder 'S-feed', which have had a positive feedback from the market. We also have other innovative projects that will be presented to the market soon.
Many of these projects are inspired by the concept of user-friendly machines that are destined for the new generation of operators – enabling them to manage a lot of operations directly from the control panel. Other new models of machines that will be introduced in 2020 include the KSP12 – a one die two blow combined header – which is the evolution of the previous KSP11R; as well as the long awaited SP170 – completing the products line of 6 dies machines.
2020 will also be a special year for SACMA Group, which is already very successful with the Ingramatic brand supplying around the world the most reliable and competitive cold and warm thread rolling machines. However, this is not enough to cover and serve our customers. That is why we are growing with new activities, such as Tecno Lift, in a brand new factory near Ingramatic, where ancillary systems are produced for transport and loading of our machines and also for competitors' machines.
During the wire show, at our stand, customers will also find a pleasant surprise. A new way of dealing with automatic machinery for secondary operations, such as tapping, turning, machining and general automation.
The purpose is to propose to our customers an ever wider range of machines complementary to the forming process, in order to challenge together the future market.
Concluding, I would like to say that to do important things well, and therefore also for building great machines, it's necessary to have a dream. That dream, had by the founder and unforgettable Mr Giancarlo Rampezzotti – which gave a unique imprint to SACMA – is also part of our young president Valeriano Rampezzotti, which is to offer a great future by having the capacity to supply a whole range of machines for the fastener market in 2020.