SACMA: Manufacturing with style
13 September 2016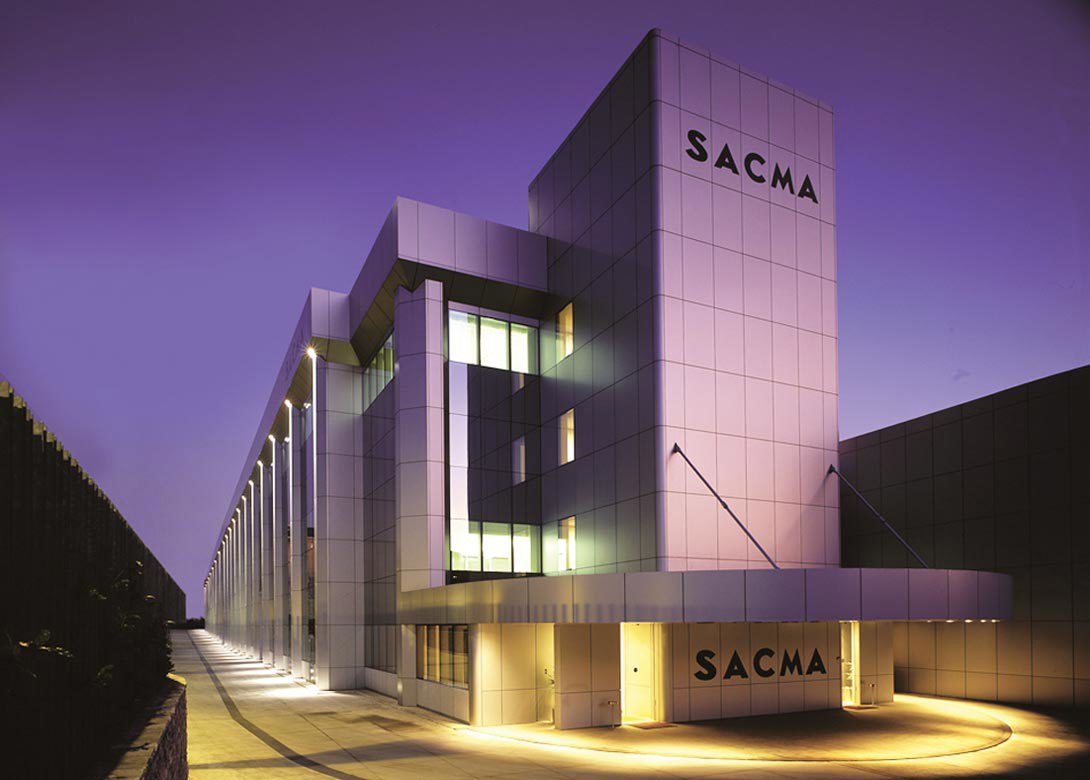 Located 15km north of Milan is a stylish, modern and market leading manufacturing operation that contains the technology and experience of SACMA Group – developed over 75 years to provide customers with 'Winning Technologies®'.
Established by a young engineer by the name of Valerio Rampezzotti, the family owned company has developed by following a clear and focused corporate philosophy: 'You and us: Together'.
"SACMA is a company made of people that share ideas, values and aspirations," explains Giancarlo Rampezzotti, president at SACMA Group and son of Valerio. "Without the commitment of our employees, and their loyalty to the company, we would not have achieved these results and we would not be able to unconditionally guarantee the absolute satisfaction of our customers." This philosophy is clearly adopted by Valeriano Rampezzotti emphasing the third generation of the family as vice-president.
From the minimalistic reception to the highly systemised and automated modular production area, it is clear from visiting SACMA's Limbiate headquarters that this is no ordinary machine building company. Instead it is an ultra modern and streamlined operation that has taken fastener machine building to the next level – whilst adding a certain Italian style.
For instance, the company has an ecology project that focuses on the importance of environmental resources. It has an array of solar panels on its factory roof that act as a solar energy system – providing a daily energy output that helps to reduce CO2 emissions. SACMA's commitment to the environment is also underlined by the construction of a complete recycling system under the factory to ensure the water is constantly cleaned and reused. This helps to keep the machines very clean and also helps extend the tool life.
A key factor in SACMA's dominance within the market is that it doesn't just make one machine at a time; it looks to make up to ten machines over six production lines, all focused on different sized machines and all worked on simultaneously. To help simplify the production process SACMA uses a modular system for all of its machines. This means the core and components of every machine are identical – only the size of the frame is different according to the necessary dimensions and the number of heading stations.
SACMA implemented the modular system to make sure it is able to regularly produce the number of machines required and to make the production process as efficient as possible. By having interchangeability of the parts it guarantees easy sourcing and effective production lines, as well as guaranteed quality.
Operators can also work on different machines at the same time, with individual teams focusing on different sections – hydraulic system, electronics or assembly. SACMA is able to operate the modular system thanks to it keeping 100% of parts available in stock – including large parts and spare parts from all of its suppliers, such as the electronic systems. Existing customers benefit from this spare part availability, although due to the reliability of the machines only 7% of SACMA's sales are for spare parts, with the remaining 93% coming from new machines.
SACMA puts this small percentage of spare parts sales down to its very conservative and prudent approach to introducing new technology. The company makes sure all new technology/processes are of the very highest quality and reliability. It is not productive to make a prototype and send it to a company for 12 – 18 months to see if it will work. That is why it is essential the machines are reliable and produce high-quality products straight away – something SACMA customers have come to rely on.
To guarantee consistent quality SACMA goes through a constant process of investing in advanced, automated machining – so that it is using the latest technology available and ensuring the most efficient production processes. Another important factor is SACMA's R&D department, which is continuously looking to innovate and introduce new machinery. Recent examples of SACMA's R&D success include the SP670 – a six die cold former featuring hydraulic unclamping of the individual finger timing cams, which can be adjusted automatically.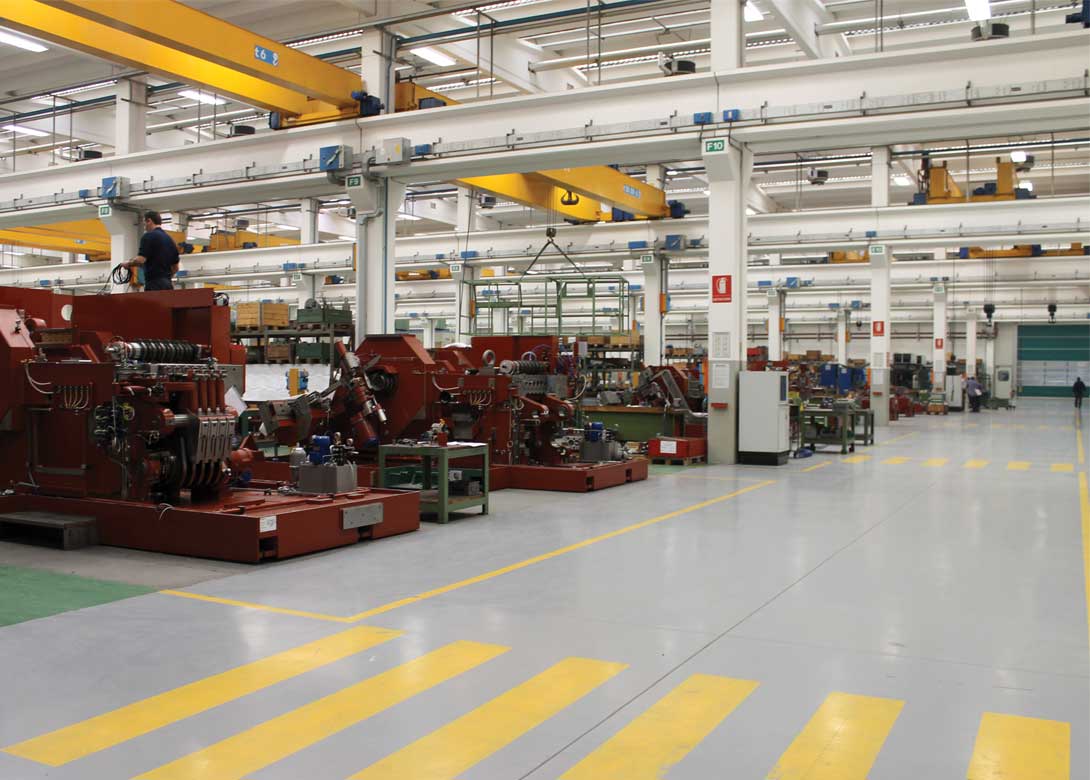 There is also the range of warm formers for a variety of industries including aerospace. SACMA originally made warm formers 30 years ago and from this experience it restarted the process 15 years ago. After a lot of research by the experienced R&D team the company created a warm former with a new induction system, which is completely integrated. This technology has become very interesting for the automotive market – especially the tier manufacturers of turbochargers and braking systems.
In addition to new machines, SACMA also works with customers on customising machines to meet specific requirements. At the moment the R&D team is working on machines with a process to refeed parts that have already been formed. The fastener manufacturing sector continues to develop more and more complex and difficult to form parts. That has led to the growth of multi-die station cold formers. However, after a piece of wire has been formed over six stations the material's ductility and workability has decreased, but in some cases the part is still not finished. Customers prefer to avoid the additional time and expense of secondary operations, which is why SACMA has introduced a system to refeed the parts after recovery of workability by annealing, so the former can complete production.
Developing and supplying machines that precisely meet the demanding expectations of global customers is the key to SACMA's success. Customers are no longer investing to increase capacity, but are focusing on forming complex parts that provide stronger profitability and differentiate them from low cost producers of volume standard parts. This means the R&D team is very busy with new projects that are unique and are acting as consultants with the customers to explore what is possible. SACMA also makes sure it is still offering the solutions for its existing customers who are using SACMA machines that are 20 – 30 years old.
SACMA reports European machine demand is softening compared to 2015 – especially in Germany. However, a very positive market at the moment is the USA, where the Group sold 23 machines in 2015 – a credit to the capabilities of SACMA technologies and the company's highly responsive service and lead time. Another positive market is eastern Europe, including the Czech Republic, Romania, and Poland, where customers are looking to increase the quality of the products they are producing. SACMA has also invested strongly in China and India where its customers are supplying the automotive tier 1 market and therefore need fast, reliable and accurate machines. Other interesting markets are the Japanese and Canadian markets where the Group is introducing the SACMA brand.
In all these markets SACMA is finding customers demand reliable, efficient machines, which can consistently produce high-quality products. The cold forming manufacturing sector faces a shortage of skilled operators, which means customers need machines that are easy to set-up and operate. That is why SACMA supplies machines that include the latest electronic technology, like servomotors and linear motors, to help set-up and run the machines – meaning less experienced operators can quickly learn the machines and reliably produce high-quality products.
Thanks to its continuous investment; commitment to high technology manufacturing processes; constant advances in machine technology and capability – based on closely understanding the requirements of its customers; and the passion and drive of its employees; SACMA is one of the top companies within the industry and will continue to lead the way whilst introducing new machines and ideas that provide real solutions to customers' wishes.