Providing a wide range of benefits
11 October 2019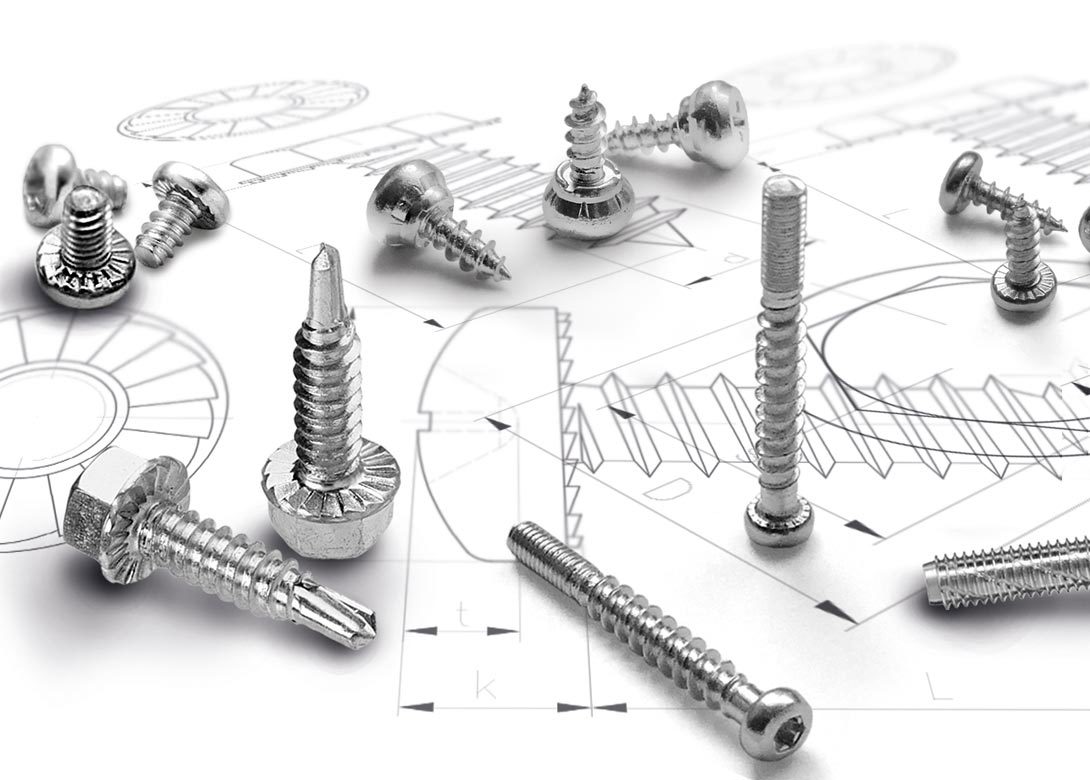 Marcopol's comprehensive offering as a Polish manufacturer and supplier of fastener and fixing elements for many industries, distinguishes it as a highly valued partner for customers in over 40 countries worldwide.
Marcopol's production facilities, with its own bespoke machinery, enables it to quickly execute orders, including a wide range of standard products and customised products – adapted to individual needs of customers. Due to the increasing demands of customers for stainless steel products in global markets, Marcopol has continuously expanded this line of products, so it is available as custom items on request.
The company is able to produce from carbon and heat-treatable steel (Class 4.8, 5.8, 6.8, 8.8 and 10.9) as well as from stainless steel (A2, AISI 304 and A4, AISI 316 Class 50, 70). Marcopol is able to produce metric bolts and screws (from M2.5 up to M8, with a maximum length of 220mm); screws for thermoplastic materials, self-tapping screws, wood screws and chipboard screws (from 2.2mm diameter up to 8mm, with a maximum length of 220mm) and self-drilling screws (from 2.9mm diameter up to 6.3mm, maximum length of 150mm, and for special customer requests from M3 up to M5 – maximum length 150mm).
The company can also produce threaded rods (with metric thread, thread for wood, for sheet metal, for plastics, and a combination of the above mentioned materials – from 3mm to 8mm diameter, with a maximum length of 220mm). Threaded rods with metric thread can also be produced from stainless steel Class 80 and 100. Marcopol is also able to entice customers with its range of serrated screws, which are available in carbon steel and stainless steel, as well as its ability to produce thread-forming metric bolts and screws.
"All products can be manufactured with various types of recess, such as Philips, Pozidriv, slot, kombi, six lobes, hexagonal and special recesses. Marcopol can also supply the products with a wide range of coatings including zinc plating (white, yellow, black), nickel, zinc-nickel, zinc flake coatings, hot dip galvanizing, pre-applied coats (e.g Dri-loc, Eslok), Delta Seal, colour painting, varnishing and other special coatings according to customer's technical requirements, as well as in accordance with RoHS. Finally, the products can be delivered with a declaration of conformity and with the required certificates on request of the customer," explains Anastazja Janus, export and foreign markets business development director at Marcopol.
Marcopol can also provide completely packed assembly sets on request – depending on customers' individual needs. In addition to fixing elements and fasteners, the sets may also include manuals and warranty cards. "Through our 'confectionery' process our customers can combine fixing elements and fasteners to the exact quantities they require, whilst picking entrusted products," explains Anastazja. "All ordered elements are packed in plastic bags, according to customer instructions. We offer plastic film of various thickness and colour. We can also add identification labels or print a label directly on the film. Through our modern, multi-station packing line we can provide simultaneous completion of multiple elements, and each set is electronically verified as correct. The bags are then packed into cardboard boxes in the final stage of the process – once again according to the instruction of the customer. This means the goods leave the packing line packed aesthetically, securely and – most importantly – quickly."
Alongside its production facilities, Marcopol has over 10,000m2 of modern warehouse space, which enables it to hold high stock levels – with continuous availability of over 30,000 products in 40 product groups. The modern warehousing system guarantees efficient order process for Marcopol's extended sales network, which includes 12 branches in Poland, as well as foreign branches in Russia, Lithuania and Estonia.
The company also has its own quality control laboratory, supervised by external bodies. Detailed control procedures, using top class measuring devices, guarantees the highest execution quality and product repeatability for the customers. "Product safety and quality are the cornerstones of our strategy," states Anastazja. "We look to maintain the highest standards in these fields, working on the basis of a certified Quality Management System conforming to ISO 9001:2015 and ISO 14001:2015 standards."
Anastazja continues: "The production and warehouse facilities, as well as the extended sales network, plus the individual approach to every customer, ensures that as a company Marcopol is known for the highest business reliability. The wide range of listed benefits that we continuously develop and offer also guarantees our position as a reliable supplier in the industry."