LÜLING sets new standards in surface quality with OPTI-S
03 December 2019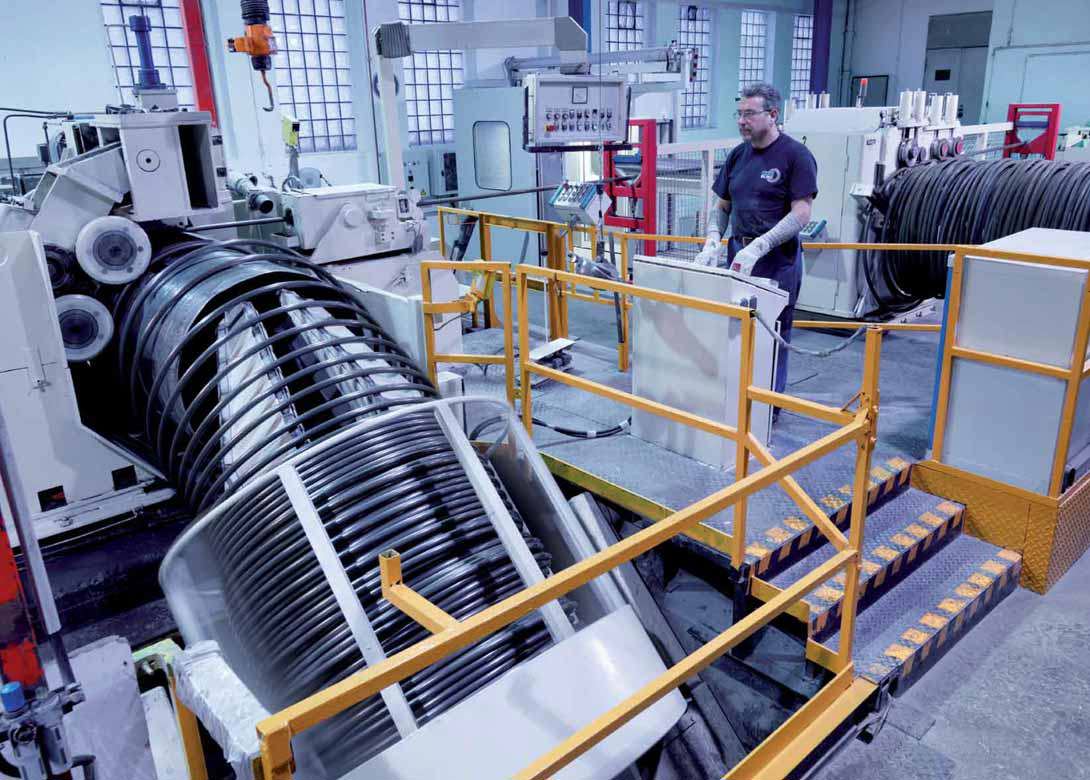 With the newly developed surface quality OPTI-S, Fr. & H. Lüling GmbH & Co KG can now offer its customers the opportunity to opt for a completely new dimension in the surface quality of drawn cold heading steel. This is expressed in the name OPTI-S, which comes from 'optimal surface'.
The manufacturing processes used to produce an almost faultless surface quality were first developed internally, the success documented with complex testing technology and subsequently verified in practice by the first selected customers.
"In the production process used to manufacture OPTI-S, we are currently talking, as far as we are aware, about something that is unique, worldwide," says Stefan Pelka, project engineer at Lüling. "In addition to the primary goal of producing an almost flawless surface, the economic aspect has also been taken into consideration."
The obligation of suppliers to provide a zero defect guarantee to their customers is not a new requirement, especially in the automotive industry. However, due to the so-called modular systems that are increasingly being used today, faulty parts have an even more serious effect on the quality statistics, as the recall figures of recent years clearly show.
"Our top priority has been to create not only a competitive advantage for us but also a significant benefit for the customer. This cost efficiency can be achieved by the use of more streamlined and less costly final testing procedures for the manufactured products, despite a higher material investment price throughout the entire process," explains Christian von der Crone, managing director at Lüling. "However, if we manage to do this, the substantial amount of investment spent on the implementation of the project will ultimately be justified."
OPTI-S should therefore be used for products that require an exceptionally high surface quality of the drawn wire as a prerequisite for a subsequent high degree of faultless quality production of the component.
"If a customer is interested in using OPTI-S, the first step is to coordinate closely with them. Which parts have a higher failure rate due to non-reclaimable or minor surface flaws? How does the defect pattern leading to the failure occur? How time-consuming and cost intensive is the sorting process? And which quality obligations and promises have to be met by the end user? Once all this information is available in detail, OPTI-S production planning is carried out individually for each product."
The aim of using OPTI-S is to replace the final inspection previously carried out using optoelectronic systems, for example, or personnel and cost-intensive manual sorting, with, at best, only random or largely reduced simplified final inspections.
The newly developed production technology is currently available in wire measuring between 6mm – 20mm.