In-line with the market
19 September 2016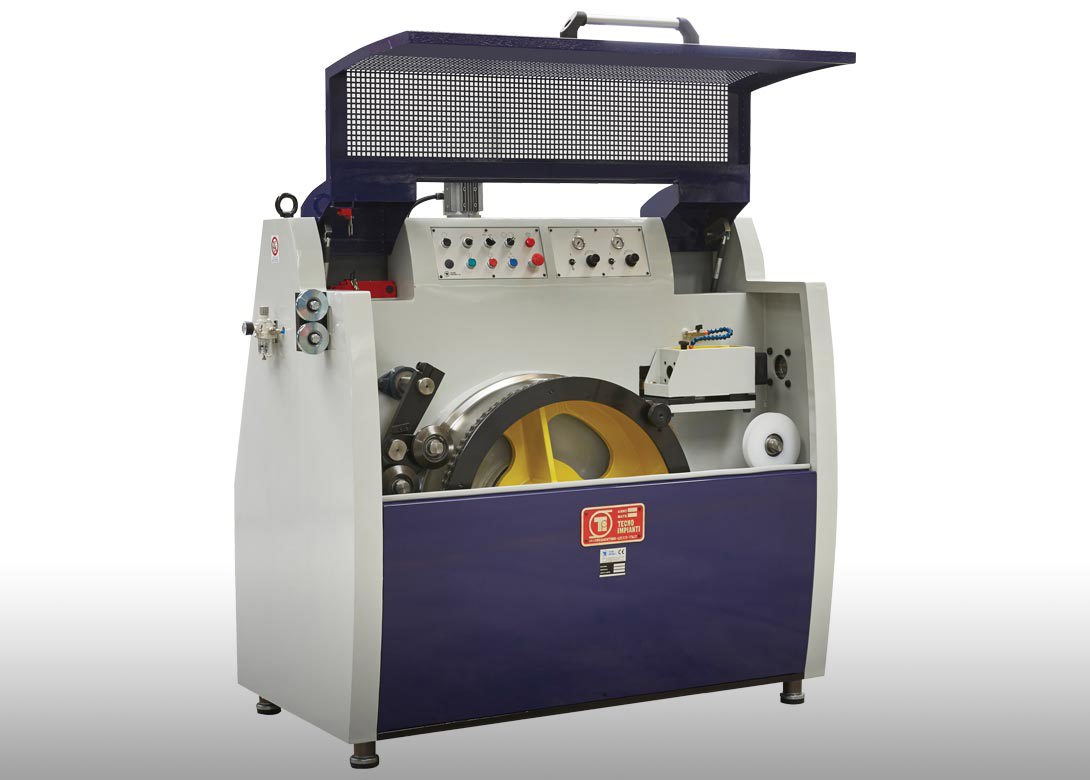 Nestled in the side streets close to the shore of Lake Garlate, 50km north of Milan, is a fastener machine manufacturer that exemplifies the importance of family businesses in the Italian fastener market.
Founded in 1979, Tecno Impianti Srl is a specialist in the field of wire drawing that has developed its range to cover both in-line and off-line wire drawing needs from 1mm up to 35mm diameter. At the heart of the company is the charismatic owner Roberto Gnecchi, whose drive and experience has seen Tecno Impianti machinery become a vital part of fastener production facilities around the world.
"Since we were born we have sold over 2,700 in-line wire drawers to customers all around the globe," states Roberto emphatically. "Throughout this time we have also been able to grow our range to 15 different types of machine – which has enabled us to meet the constantly evolving demands of our customers."
Roberto is passionate about his business, as well as for the Italian and global fastener market. "The fastener market is a fascinating industry and there are always new challenges from customers. As a business it is important you are able to meet these challenges and provide machines that the industry needs."
Tecno Impianti has an in-depth range, which includes mono-block, horizontal and vertical wire drawers, horizontal and vertical spoolers, automatic double vertical spoolers, pointing machines, hydraulic pushers and uncoilers.
A key part of its machine range is the in-line wire drawing machine model SKP, which is a horizontal axis mono-block machine used to size wire or rod to the exact diameter needed for the cold heading application. The machines are positioned between the uncoiler and the cold heading machine and different models are available for different wire requirements – from 1mm diameter up to 35mm.
For those customers needing wire drawing not integrated to the production line, the company also offers off-line drawers such as its horizontal bullblock model MO and its vertical bullblock models MV and MVC. The model MO is predominately used for coil-to-coil drawing of cold heading wire and different models are available for diameter 6mm up to 32mm. The MO range is equipped with a short type capstan, with the drawn wire 'taken up' by a rotating carousel position inside a hole, in front of the capstan. The drawn wire coils can be 'taken up' directly on fixed wire carriers, which are then taken to the cold heading department or extracted with a proper device and then position over a compacting unit for production of bound coils.
"Our machines are a vital part of the fastener manufacturing process for high-end products," states Roberto. "It is only by using high-quality machinery that customers can ensure they are producing good quality products. This is especially the case for complex special parts, which have to meet strict requirements for diameter and tolerances."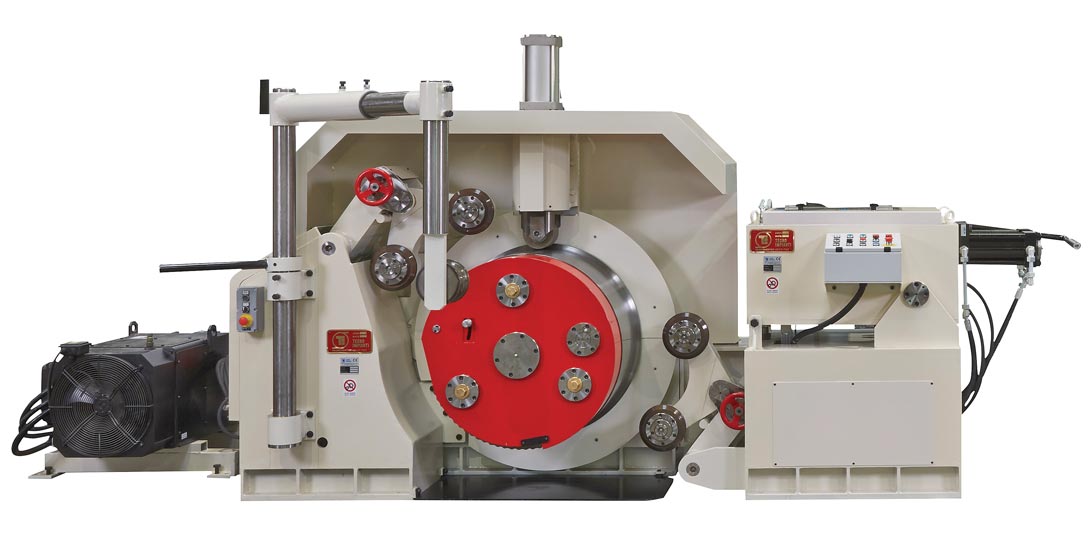 In addition to its standard range of machinery, Tecno Impianti also works with customers on customising machines to meet the needs and the environment in which they will be used. "Building the best possible machine for the application and customer is very important," points out Roberto. "No two machines are ever identical. There are always different details and designs unique to each customer. For instance, something as simple as what access door is used for the machine is dependent on the customer."
Roberto continues: "In today's market customers are wanting everything quicker – machines, parts, orders – everything. There is also less planning from customers. Previously they would make a schedule for future investment, now it can be based on the sales at the end of the year or new orders that have been received. Those machinery businesses that will do well are the ones able to react quickly to customer demand. It is a challenge, but a positive challenge."
Tecno Impianti supplies all of Europe, as well as Turkey, India, the USA, Russia, Mexico and Brazil. "Italian companies are renowned around the world for quality and competitive prices. We have the knowledge of the industry, and the market, and we take care of all the details to guarantee quality products," says Roberto proudly. "It can sometimes be difficult to be a business in Italy due to the bureaucracy and the amount of 'red tape' involved with certain aspects of business – such as if you need to expand your facility. This can lead to missed opportunities. However, a lot of Italian fastener companies are family businesses and for us it is our life's work. Therefore we are always prepared to fight for business and making sure we are providing an excellent service to all our customers."
To stay one step ahead of its competitors, Tecno Impianti is always looking at new technology and investments, as well as potential new markets. "We want to enter exciting markets and we are constantly working on creating machines that are easier to use, require less maintenance and less space. At Tecno Impianti we try not to be just one step ahead of the market, but two steps ahead, even three steps if possible," laughs Roberto. "If we are to grow as a business we need to continue to increase the percentage of our machines sold around the world. In the last few years eastern Europe has become a very interesting market for us and we will use Fastener Fair Italy and Fastener Fair Stuttgart to help expand our reach even further."
Through the experience of its staff and the affable nature of Roberto, this proud family business has established itself as a key part of the manufacturing process. However, behind the laughter and smiles there is a strong determination and ambition to continue to grow the business, using its machine range and knowledge to reach new markets and new customers.