HEICO continues to invest
08 December 2021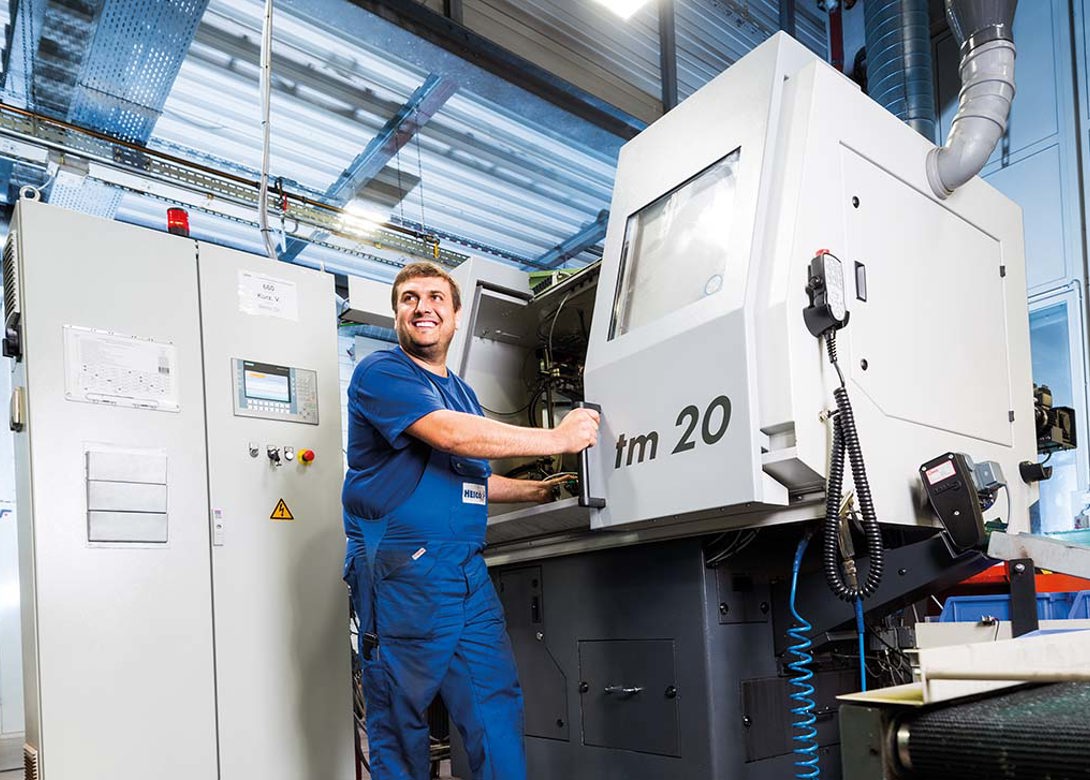 For over 120 years the HEICO Group has been producing innovative product solutions in the field of fastening technology and cold forging in Germany. The Group is now continuing its growth plan by expanding its production capabilities to further optimise its processes and production workflows.
HEICO's innovative product solutions include the HEICO-LOCK® Wedge Locking System for sustainable securing of bolts; the HEICO-TEC® product series, which enables easy pretensioning of particularly large bolt connections by distributing force; as well as customised and drawing based cold forged parts under the brand name HEICO-FORM.
"The Covid-19 pandemic has once again shown the advantages of Germany as a production location and a sustainable procurement policy close to the market," commented Tobias Grobe, head of sales and marketing at HEICO Group. "Due to the changes in the market, the importance of German manufacturers and our products has increased immensely. During the Covid-19 peak, our customers were still able to benefit from permanent delivery capability – as we were able to react to unforeseen changes in a flexible and quick way."
This reliability is thanks to HEICO's internationally extensive network of distributors, as well as its 14 company owned sales offices and warehouses.
"Long routes, continuously increasing transport costs, and the current shortage of empty containers, had a negative impact especially on Asian manufacturers, where in some cases, entire supply chains were interrupted," explained Tobias. "We were therefore able to take advantage of the quieter and more uncertain period and invest in new machines to increase our performance potential and make the production more sustainable."
The subject of sustainability is becoming an important focus at the HEICO Group with the responsible use of non-renewable resources, the use of regenerative energies, as well as the protection of the environment and ecosystems, high on the Group's agenda for the future. As well as this, a new energy management system according to DIN EN ISO 50001 was introduced this year, with the goal to achieve 60% of its total energy needs from renewable resources by 2022.
"Our main goal throughout this uncertain period has been to stay in constant contact with our customers despite all the rules and regulations in place. It was therefore vital that our sales channels in Germany were extended across the Group to aid our customers and prospective clients. A high-degree of flexibility gave us the tools to endure turbulent times and to look optimistically into a safe future," concluded Tobias.  


www.heico-group.com