European quality control in China
30 May 2016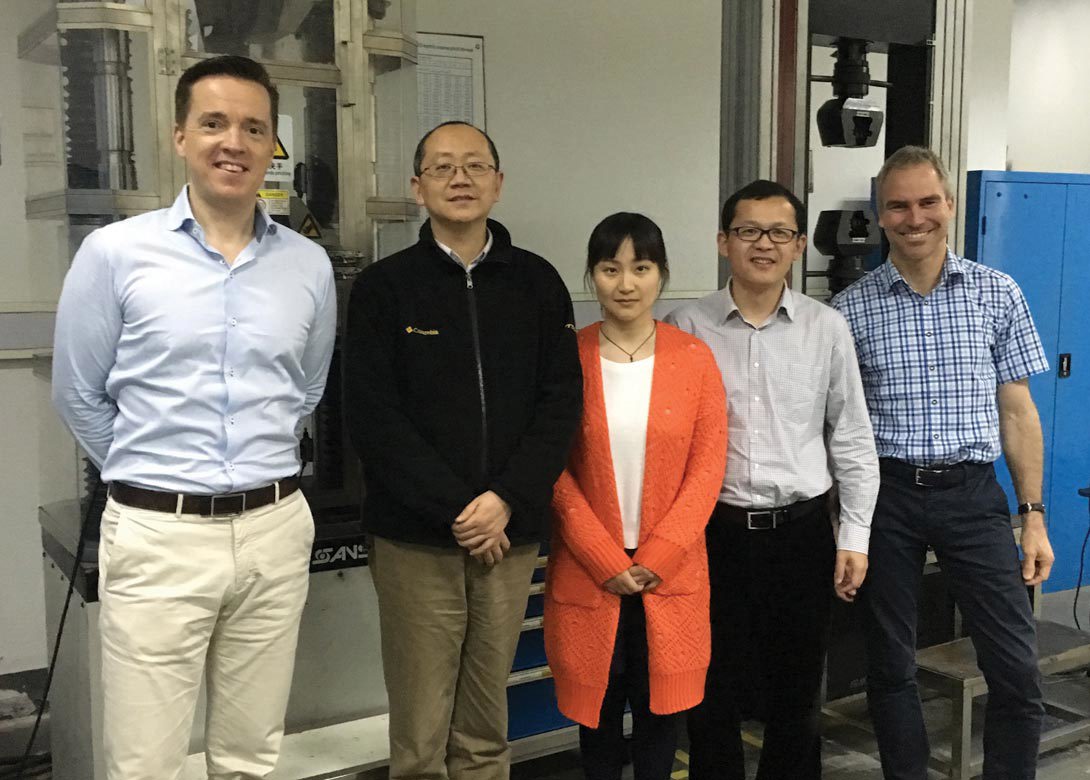 Being able to ensure product quality from the middle of the Asian fastener manufacturing industry was the core business idea when FQC (Shanghai) Mechanical Technology Consultancy Co Ltd was established in 2007.
Founded by two European fastener distributors the Fastener Quality Center Shanghai understands that third party quality inspection is only valid if customers have total confidence in the service provider, as well as its knowledge of standards and procedures, to provide guaranteed and consistent accuracy.
In order to demonstrate its commitment to this policy, FQC installed the necessary procedures and work practises to enable full compliance to ISO 17025:2005. Since its initial accreditation in March 2009 by CNAS (China National Accreditation Service for Conformity Assessment) FQC has consistently been re-audited by CNAS throughout the years while the scope of accreditation had been enlarged year after year – with new testing methodologies and new equipment always being added to the portfolio of FQC's services.
As most standard fastener products originating from the People's Republic of China were covered by anti-dumping regulations throughout the majority of the years FQC has existed, the number of customers located in Europe cooperating with FQC for quality inspections has been rather limited. Instead FQC successfully managed to establish its market position in China by offering its reliable services to manufacturers, distributors and end-users of industrial fasteners in China and has established a base of active customers of over 300 different companies.

At its laboratory located in Pudong, Shanghai, FQC carries out a wide range of mechanical/technological tests such as tensile/wedge/proof load, hardness and micro-hardness, decarburisation, chemical analysis, coating thickness, salt spray, impact and roughness tests, as well as all relevant dimensional and functional tests.
FQC currently employs a team of 15 people supported by the QC departments of its two European shareholders Fastbolt GmbH and Lederer GmbH. With the recent removal of the anti-dumping regulations on carbon steel fasteners from China FQC has noticed a sudden increase in activities with European importers.
"In the past few weeks we have received many enquiries from European companies looking for quality inspections in China," says Eric Ni, general manager of FQC. "Companies see a big advantage in inspecting their goods in China before the product is being shipped. This has always been an important part of our business but in regards to the European market this has recently gained a lot of interest after the anti-dumping duties were removed."
Apart from services carried out within its own laboratory – with product samples received from its customers (or its customer's suppliers) – FQC also sends its inspectors to factories to do on-site pre-shipment inspections if requested. While the vast majority of items inspected by FQC are fasteners, most available testing technology and methodology can be equally applied to non-fastener metal products.
"In the modern global fastener trade the role of quality assurance is gaining importance every year and Fastener Quality Center Shanghai has successfully found its position in this market."