Ensuring satisfied customers
08 August 2016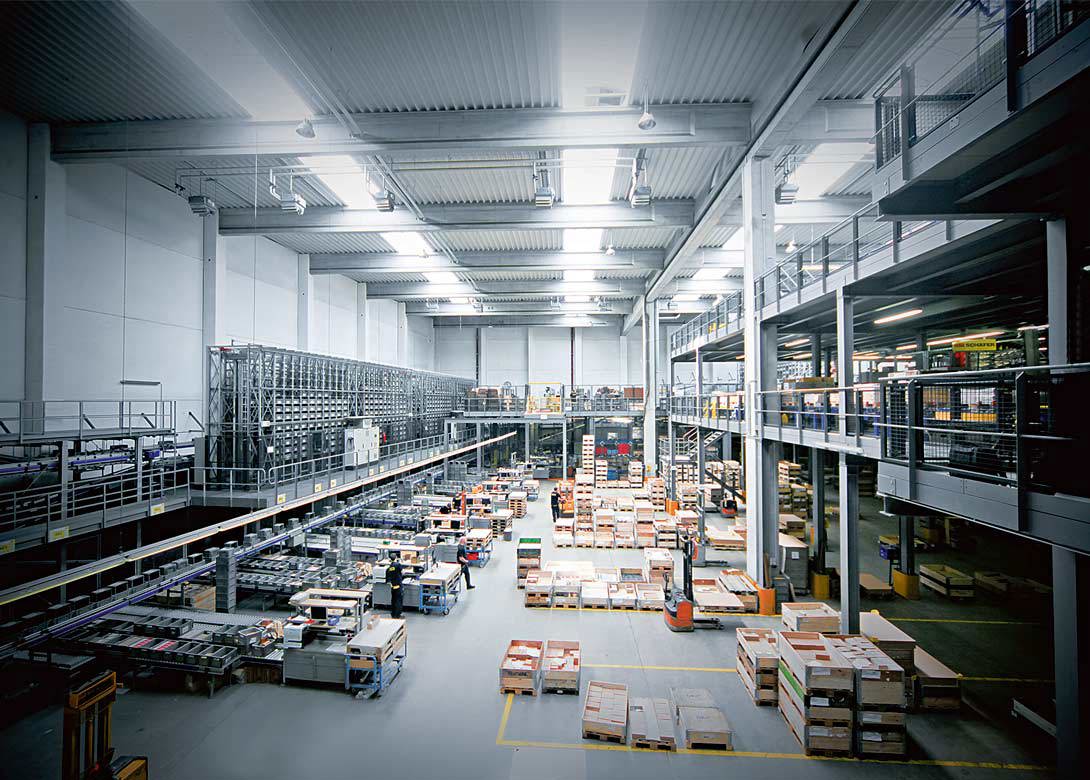 Through the astute use of the latest equipment and technology, as well as a unrelenting commitment to its customers, F. REYHER Nchfg GmbH & Co KG is able to provide a comprehensive range of products and a complete service to industry and trade customers around the world – underlining its position as one of Europe's leading distributors of fasteners and fixing technology.
Established in 1887, and located in the heart of the City, the company has become synonymous with Hamburg – having grown and developed over the last 129 years. REYHER now stocks a wide and deep range in all common dimensions – available in every typical surface coating. In addition to standard fasteners the company has numerous non-standard items, with its in-depth range complemented by a large choice of fixing technology from highly reputable manufacturers.
In total REYHER stocks more than 130,000 different items and has over 80,000 listed in its simple to use catalogue – all laid out in a simple format that makes it easy for customers to find products. A further 50,000 items are dedicated to C-parts management, which means customers can acquire both standard and engineered parts from a single source – in all materials and designs, as well as according to industry standards and with all the necessary tests and certificates.

To guarantee its products are supplied to the high-quality REYHER's customers have come to expect and rely on; many items are subjected to extensive tests of material and processing in the company's fully equipped inspection and quality laboratory. Tests involved include a vast array of optical measurement, spectral analysis, salt spray tests and much more. In addition to standardised or prescribed standards tests, customer specific and agreed testing plans are also possible thanks to the experience and knowledge of the quality department staff.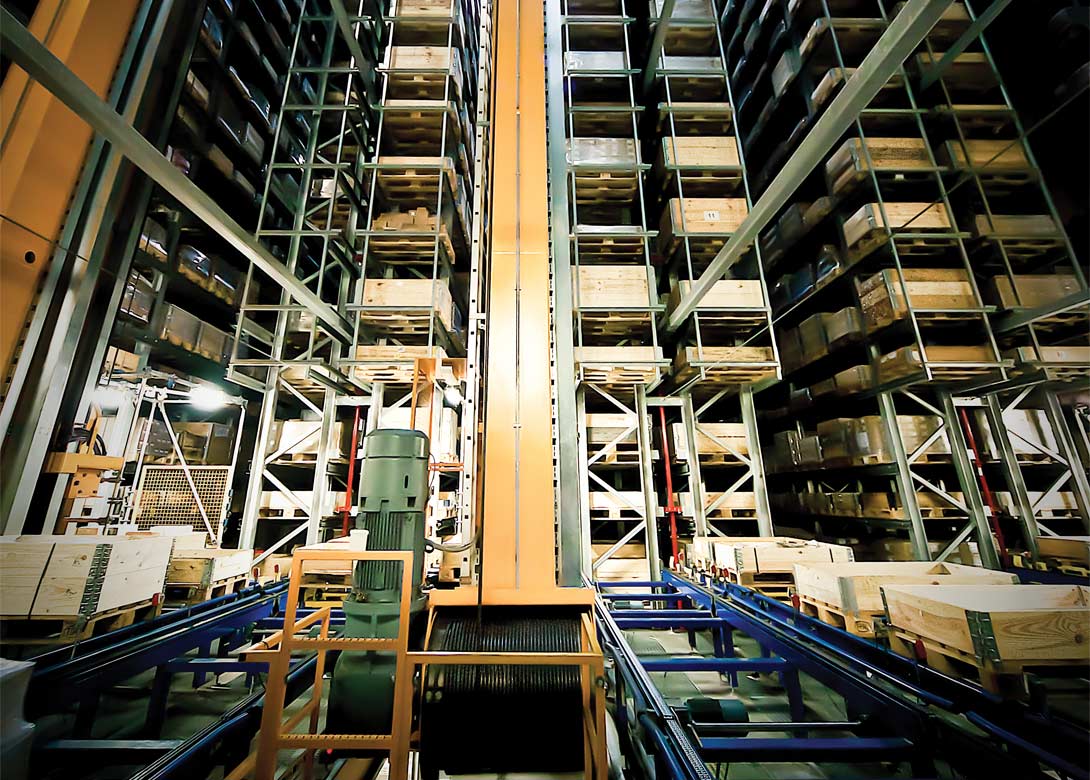 REYHER has over 275 tonnes of daily outgoing goods – processing an average of 19,500 order positions per day – with a fill rate at over 99%. This is all managed expertly and smoothly by a sophisticated and streamlined warehouse logistics system, which includes over 60,000 pallet spaces and 120,000 bins.
To add to a fully automatic high-bay warehouse that was built in 2003, REYHER also has a perfectly networked conveyor system that snakes its way through the facility and brings the relevant pallets and bins to the correct packing station – where the picker selects the quantity required.
Being located in Hamburg's city centre means that the company has been constrained on how it has been able to expand its premises over the years. This makes the configuration and efficiency of its logistic system all the more impressive. Through the ingenuity and drive to satisfy customers, REYHER has been able to create a modern logistics system that not only handles the huge amount of order per day, but also enables those orders to be supplied to Europe within 48 hours, the USA in 1 – 2 days, Asia in 2 – 3 days and Africa in 3 – 5 days – depending on air freight and customs clearance.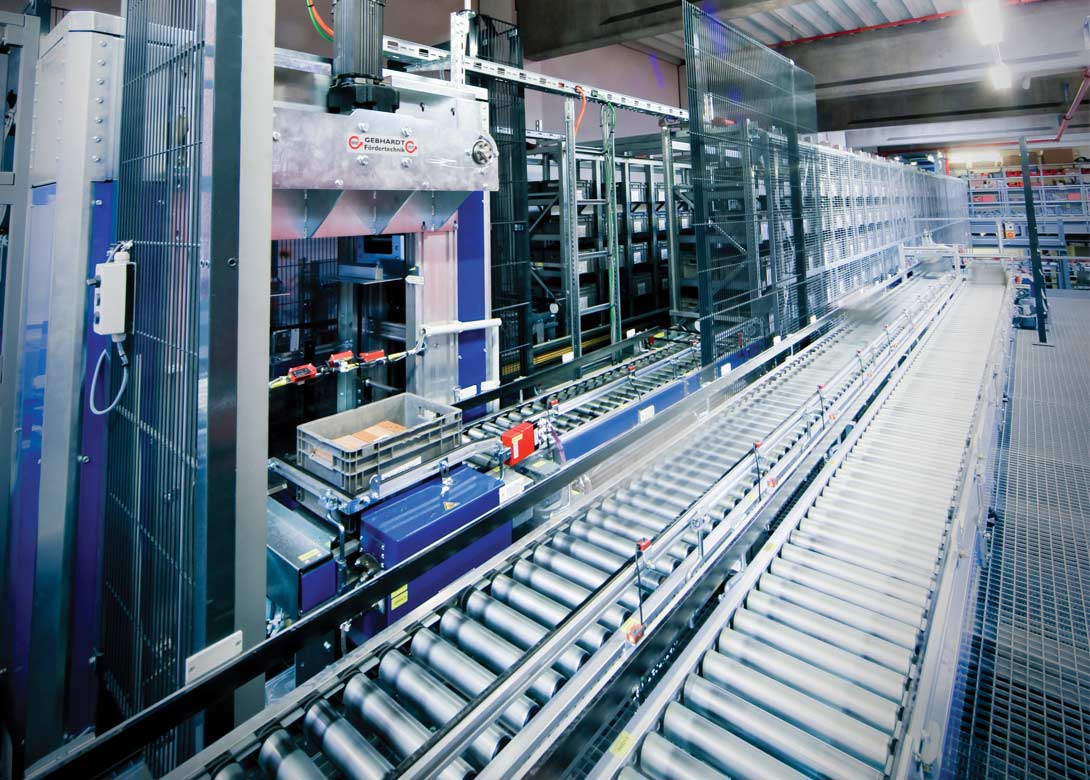 Satisfying the customer is a key ethos of REYHER, which is why it offers a variety of additional services such as its REYHER Order Management system (ROM). This provides customers with reliable supply procedures using a flexible kanban system. This includes combinable modules, RFID technology, barcode systems, flexible labels and modern data interchange – forming an all-round carefree package for customers that delivers seamless materials supply, which can also be adapted precisely and flexibly to meet individual customer needs. Other services that further underline REYHER's commitment to its customers include a user-friendly webshop – REYHER Internet Order (RIO) – which makes it possible for customers to see current availability and prices, at any time for every item, with a minimum of clicks required to confirm orders.
For regular interchange of business data there is also the Electronic Data Interchange (EDI) solution, which enables customers to order electronically, using a variety of electronic message formats including EDIFACT, XML or openTRANS. EDI involves the electronic transfer for all regular purchasing documents – plus order and delivery forecasts can be created with 'one click' and exchanged automatically. This paperless process helps customers save time and reduce possible sources of error.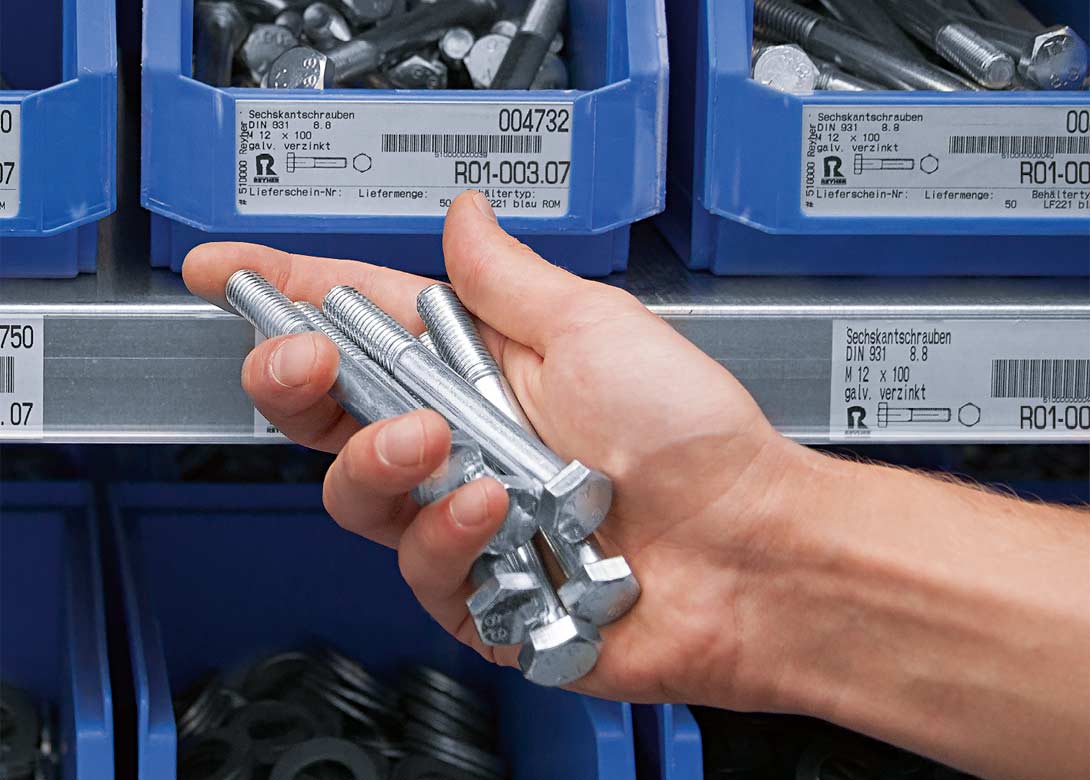 An extra step REYHER has taken to ensure the business is providing a complete service is an individualised kitting and packaging service called REYHER Kitting and Packing (RKP). This includes packaging design and labelling, as well as compiling items into sets or complex assembly kits that can be given a prioritised pack sequence as required.
REYHER also has qualified engineers and technicians in its dedicated REYHER Engineering Management (REM) team that offer customers a consulting service – tackling everything directly, and indirectly, involving fasteners and fixing technology. Furthermore, continuous in-service training means REYHER is always aware of the latest developments in the fastener industry and provides this advice to its customers individually, as well as by holding training sessions. This means the company can go far beyond just supplying the correct screw, it can also help customers to standardise their own range of products and structure their range more economically.

With its extra services, in-depth product offer, and company-wide drive to satisfy customers, REYHER is undoubtedly at the forefront of the fastener industry. Its Hamburg headquarters are a symbol of how the company has developed and emphasis its leading position – not only through the mesmerising conveyor belts in the remarkable logistics system, but also through the passion and dedication of its employees. All of which combine to create a streamlined and efficient service for customers globally – ensuring total satisfaction.