Cetin Civata: Investing in the future
26 September 2019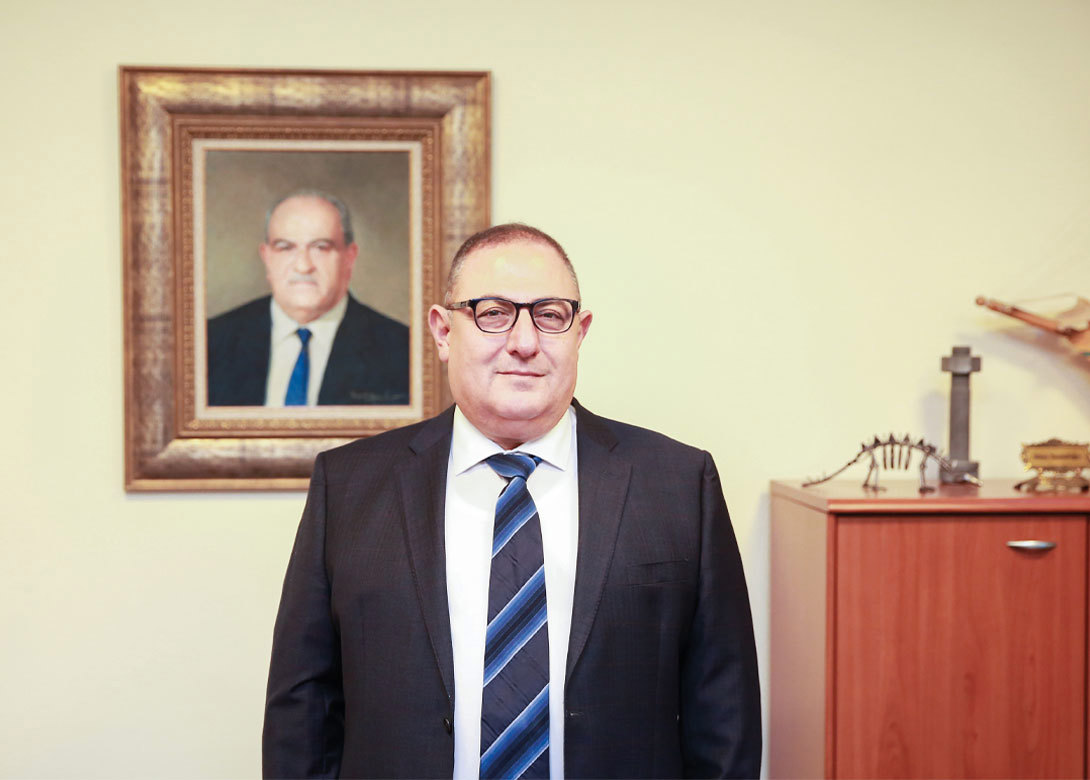 Cetin Civata is one of the biggest fastener manufacturing groups in eastern Europe, producing a wide variety of products in metric and unified thread – for both end users and distributors. After significant investment over the past twelve months, we spoke to Mr Mustafa Tecdelioğlu, president at Cetin Civata, to find out what the investment means for the business and its plans for the future.
Over recent years Cetin Civata has implemented a significant investment strategy, what new developments have been involved?
"We have recently invested in six new multi-station cold forging machines, of European origin, which arrived and were installed in the factory over the last quarter of 2018 and in the first quarter of 2019. In addition, there is a project to build a new logistic/sorting/warehouse hall within our main factory campus, which recently started in Q1 of this year. Also in Q1 of 2019, our mass production product range for domestic white goods industry clients has nearly doubled, which has been a big positive.
To add to this, we have also invested into digitalisation, by installing an advanced ERP software system for the whole of our production process – from input/raw material entry through to packaging and delivery. The ERP system has also been extended to include all commercial, financial and accounting procedures for the company."

How has the market progressed for Cetin over the last 18 months? Did it differ from your expectations and what have been the challenges?
"In comparison to 2017, our turnover for 2018 grew by over 25% in terms of net sales revenue. We reached our expected 2018 turnover targets, in spite of the foreign exchange fluctuation in Turkey, which affected the general cash flows in the domestic market heavily towards the end of the year. In 2019, we experienced a slow domestic market and also a decreasing export market. However, we are confident we will cover the dropped turnover in our domestic and export sales, with increasing export quantities for the second half of 2019.
We exhibited at Fastener Fair Stuttgart at the beginning of the year where we had very fruitful introductory meetings with some new companies, and we are starting to see new orders as a result of the show. We also see strong signs that prices and demand will rebound after August in the European markets.
Thanks to our ability to ensure a consistent and satisfactory service to the market – through our total quality management system, which is approved and controlled by our international global buyers' regular audits – and also through the continuous orders and forecast order plans from our direct OEM clients, our products will continue to fit perfectly into our clients' production lines for their daily consumption and usage, as well as their plans for the future."
You mentioned Fastener Fair Stuttgart. What were your overall thoughts on the show?
"We believe that Fastener Fair Stuttgart is always a unique opportunity for effective and comprehensive global networking amongst the important players within the global fastener market. It allows fastener producers like us to exhibit our capabilities, to show to the market what we can produce, and to introduce ourselves to a number of potential clients in a very short time. This helps us save costs and time, as our sales people do not need to spend several weeks making long business travels around Europe.
During the show we focused on reviewing the business we had in the last two years and we also made plans for the next twelve months with some of our biggest European key accounts – including future projects for new special fasteners."

What makes Cetin Civata different in the market? How will the company develop in the future?
"Flexibility, wider product range, proactive strategy, tailor-made new and special product development, as well as a good brand name and reputation. These five properties make Cetin Civata different in the market. Going forward we also need to be more active and dominate in the OEM market. That is why we are reinforcing our engineering staff and improving the capability of our R&D department. We are also looking to increase the dynamism of our sales team.
One of the biggest opportunities for us going forward is the reputation we have established for ourselves within the fastener market. Thanks to the capacity and flexibility of our machinery set-up, and our ability to carry out all production processes in-house without subcontracting, we can provide a first class service to customers and ensure long and successful partnerships."

What impact have the fluctuations in raw material prices and currency exchange rates had on the business in recent years? How have you combatted these fluctuations?
"We are not really impacted by the fluctuations in raw material prices, as we regularly have orders for on average four months of production throughout the year. This fully booked situation secures a kind of hedging against fluctuations of input costs. As already mentioned, exchange rates volatility created only a temporary collection difficulty in the domestic market. However, we combatted this issue with our liquid financial structure – coming from the big variety of our customer portfolio with minimised commercial risks.

How has the Turkish fastener market developed in 2019 and what are the challenges of being a Turkish manufacturer?
"We cannot talk about any optimistic development in the Turkish market for 2019 so far. However, for our domestic market sales activities we have taken additional steps, including employing further experienced sales specialists – who will be active in the field by regularly visiting customers in strategic industry areas of Turkey.
One of the biggest challenges of being a Turkish manufacturer is the difficulty of making mid-term and long-term strategic business plans. However, just because it is difficult does not mean you should not do it. As a business we are committed to growing and the only way you can do this is by planning for the future. The recent investments over the last two years, show how determined we are as a business to succeed."

How do you see the shape of the global fastener supply chain changing in the next ten years? What do you think will be the challenges for the big players and the smaller companies?
"We see consistent but modest growth in the global fastener supply chain in the next 10 years – with more consolidation within the market. As a big player, one of the main challenges is the narrowing and tightening of profit margins.
This has been a big 'headache' for all metal and steel related industries during the last decade – throughout the world. For smaller companies, one of the big challenges could be to accommodate their production set-up's in accordance with the Kanban service markets and in conformity with Full Service Provider companies – so they can give the correct service for just-in-time deliveries. I believe they also have to be more dynamic over the years to come."