Bespoke tension system components
29 May 2020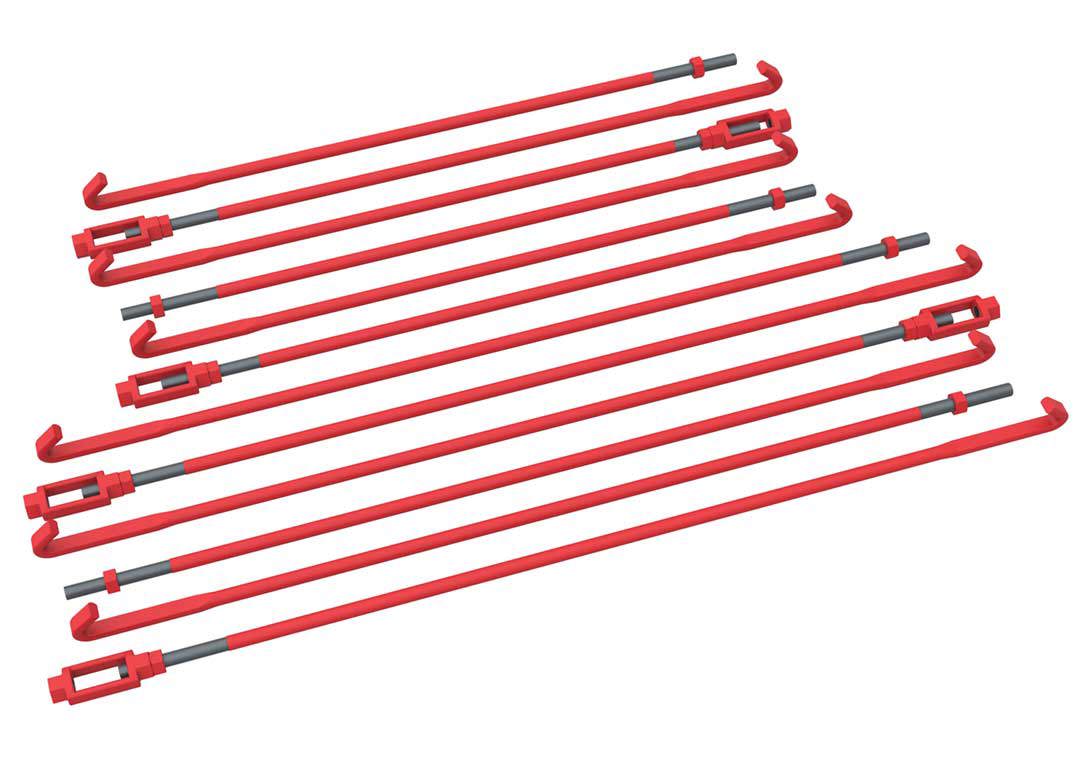 Brooks Forgings Ltd specialises in the production of non-standard components not readily available 'off the shelf'. The UK-based company is heavily involved in the construction industry and often offers bespoke solutions, including in a recent project where special tensioning systems were required to fit a unique application.
Rather than using conventional fork clevis ends the application required a 'hook' system that is not available in the marketplace. With its comprehensive manufacturing capabilities, Brooks Forgings was able to assist the customer and offer a solution.
A total of 12 tension system sets were required, 6 spanning 5.6m and 6 spanning 4.4m. The hook ends were formed on the end of each tie bar creating a unique one piece system, first by hot pressing the material down to 30mm thick over a 455mm length and then hot bending to a 44º angle. Next, these were then threaded to M42. Each set included a single forged M42 hexagon turnbuckle and lock nuts for added adjustment. All components were supplied in a red oxide finish for extra corrosion protection and durability.
"By keeping all processes in-house we were able to meet the required delivery date and provide all of the necessary traceability and certification required. If you have a current or future project requiring a fully bespoke solution, please do not hesitate to contact us to discuss how we can help you," commented Brooks Forgings.