Atlantic Man marks 40th anniversary
03 January 2023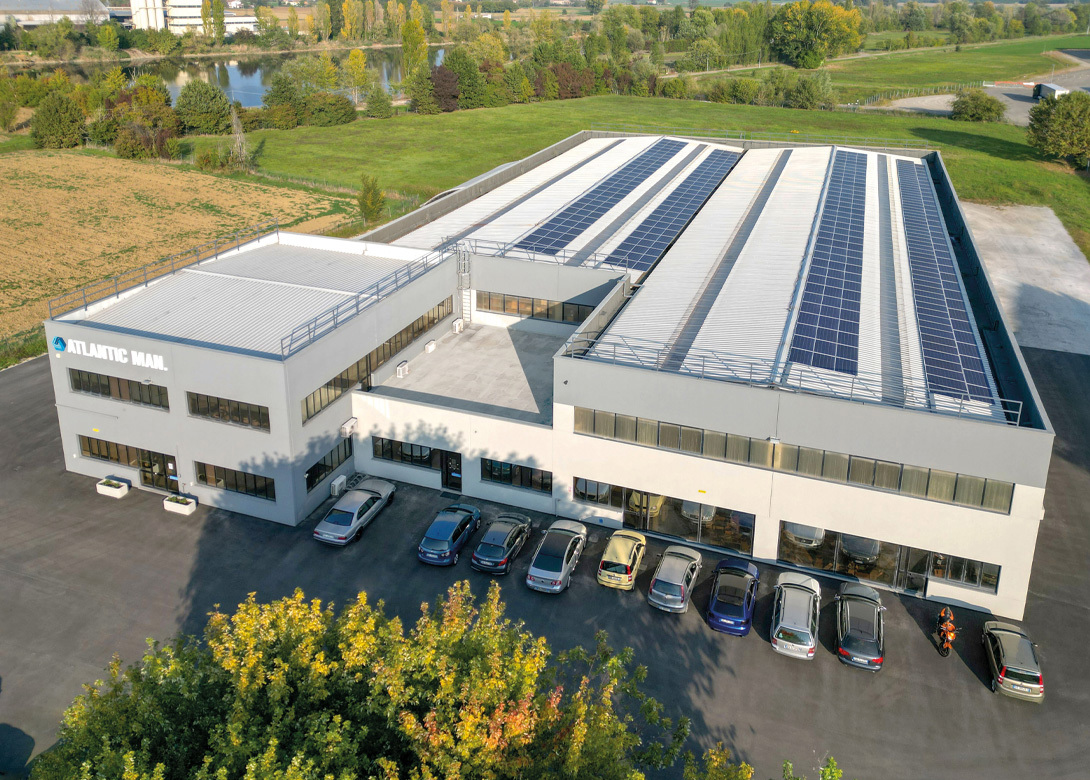 This year Atlantic Man Srl celebrates its 40th anniversary as an Italian manufacturer of heavy-duty clamps and fastening solutions – building a reputation for high-quality products at competitive prices. 
To mark this milestone, Atlantic Man is looking to set new targets and goals in order to consolidate its position in an increasingly dynamic and rapidly changing market. "The fact we started as a small artisan workshop and have become an internationally recognised business gives us enormous satisfaction and, at the same time, obliges us with a great sense of responsibility towards what our future developments will be," comments Atlantic Man. "The last few years have been particularly complicated to manage and shows us how quickly markets can change. On an emotional level the conflict in Ukraine was certainly the event that had the greatest impact; on the more strictly economic side the surge in raw material costs, the scarcity of materials, and the price of energy, were the most difficult challenges to face. However, we were able to cope with these difficulties thanks to the collaboration and availability of our main suppliers; through significant investments in our stocks; and with the acquisition of a new warehouse."
Through the steps it has taken Atlantic Man has been able to not only maintain but grow its presence in the hose clamp market over the last two years – with an expected growth in turnover of around 58% for the end of 2022, when compared with the data for 2019. "We are very happy with how we have progressed, but we do expect this last quarter to confirm a contraction in demand, especially at the international level. This is a natural consequence of the high stock levels at customers – the result of large procurement policies in recent years, and of the slowdown in some specific sectors," reports the company. "The biggest unknown is certainly linked to expensive energy and how our government and Europe will be able to join forces. At Atlantic Man we invested in a photovoltaic system in 2015, which has allowed us to meet about 60% of our energy needs – with the added advantage of it being green energy."
In recent years Atlantic Man has also embarked on increasing its production efficiency through a five year plan – aimed at introducing new production lines, which will add to, and in some cases replace, the current ones. "The production capacity will increase 50% by the end of 2023 when compared to today and the developments of this phase will lead to the complete automation of the entire process, with a relative reduction in transformation costs – all from a Industry 4.0 perspective of integrated management of the entire supply chain," explains Atlantic Man. 
Through the investments it has already made, as well as its plans to obtain future targets and goals, Atlantic Man is looking forward with confidence. "Our customers are for the most part wholesalers or distributors in the sector, with whom we have established long-term collaborations, and whom we respect in the real markets of competence. As a business we are very satisfied with how we have managed the challenges of recent years and we look towards the future with optimism." 
clamps.atlanticgroup.it/en