Anti-dumping perspective: Tecfi SpA
24 March 2021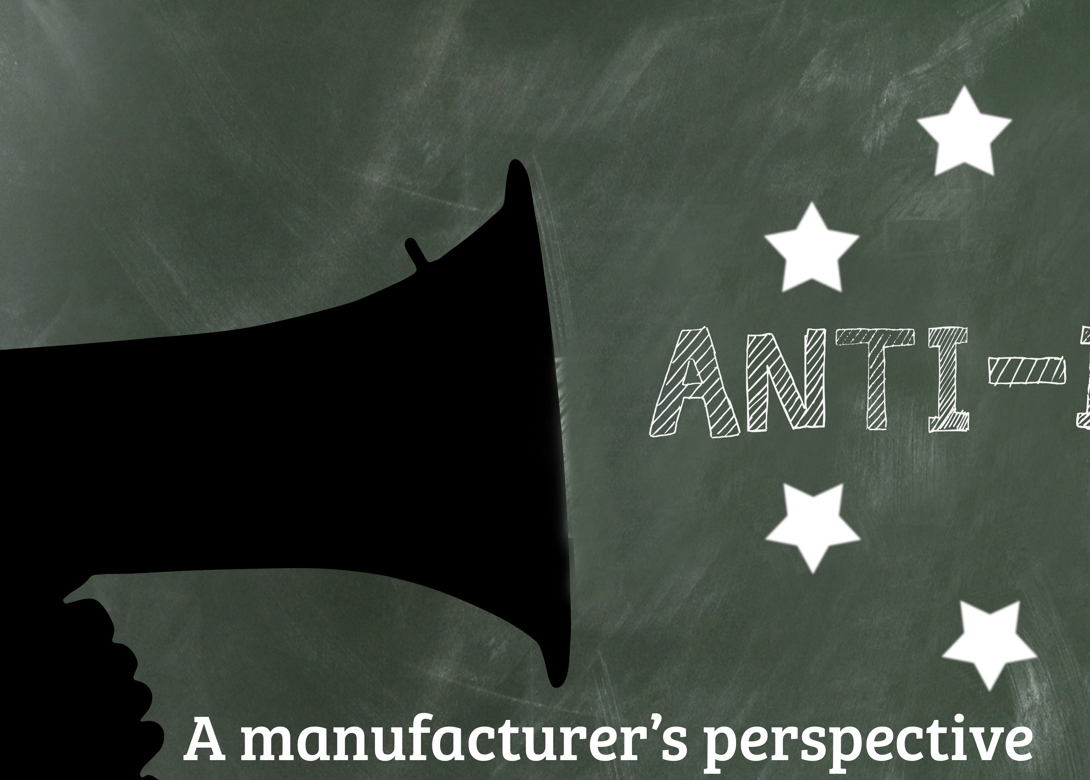 Anti-dumping: The industry's viewpoint

In the last edition of Fastener + Fixing Magazine we invited the European Fastener Distributors Association and the European Industrial Fasteners Institute to give us their perspective on the anti-dumping investigation into imports of certain iron or steel fasteners from the People's Republic of China (2020/C 442/06). For this issue we have invited individual manufacturers and distributors to give us their perspective.

Nobody's thoughts have been omitted. If ideas or beliefs are not represented it is simply because they were not provided. Through necessity of space, some contributions have been edited, but we have been meticulous in retaining the core of each contributor's perspective. We also gave companies the opportunity to remain anonymous if they preferred. We make no claim for how representative these assessments are, but they represent both sides of the discussion and make for a fascinating read.
Tecfi SpA
Any reintroduction of an anti-dumping measure by the EU on certain types of fasteners originating from China should make all the European fastener manufacturers happy… if you run a 'short term' business.
EU economic policies stimulate enterprises to invest in innovation – the process whereby new ideas are generated and turned into economic value – which is a crucial requirement for economic growth in the long-term and for job creation in Europe. Therefore, we are creating strategies that can have long-term returns on our business and, I would add, mutual benefits for all the stakeholders in the global market – both Europeans and for extra EU partners.
To this end, Tecfi's R&D and investments are focused on products that must have a technological content, patents, special certifications (ETA and CE), engineering support (field engineering), and further special features that may allow our products to be specified, qualified and used in heavy and light construction worldwide.
In this process, if we leave the 'old fasteners' production (bolts, nuts, tapping and chipboard screws) to the countries that are now considered to be the 'factories of the world' (China and other Asian countries), we keep the chance of selling them our state of the art products for their new infrastructures.
Any anti-dumping tariff introduced by the investigation will just result in a retaliatory anti-dumping from their side, but in general the duties they impose, and the range of products concerned, will be much stronger and wider, which will impact the export of our state of the art products in their countries. Also, the European companies that use the products under investigation, as semi-finished parts for their European productions, will be severely affected in their ability to compete on global markets. Finally, the European companies that benefit from any anti-dumping tariffs will 'get lazy' in their European comfort zone. They will fail to stimulate their enterprises in trying harder regarding R&D and innovation in order to win a larger share in worldwide markets.
On one side the EU is encouraging entrepreneurs and companies to 'reinvent themselves', supported by economic policies that stimulate them towards the activation of new levers of competition (research, innovation, internationalisation, etc), but on the other side the EU is trying again with protectionism, which will only have the result of 'muffling' European companies in protected mini-markets and making them 'lazy' and unable to compete in the global markets.
In such a context, the ability of the companies to create profit is also undermined, relegating them more and more to the spiral of being 'cheap', where "cheap is a general decline in quality, values, professionalism…" (F. Rampini, Slow Economy, Mondadori).
For all these reasons, we believe that the final decision on this anti-dumping should be seriously discussed and analysed, in order to prevent the benefits for the complainants from having terrible repercussions on other European industrial sectors.