Accelerating towards an electric and autonomous future
24 November 2021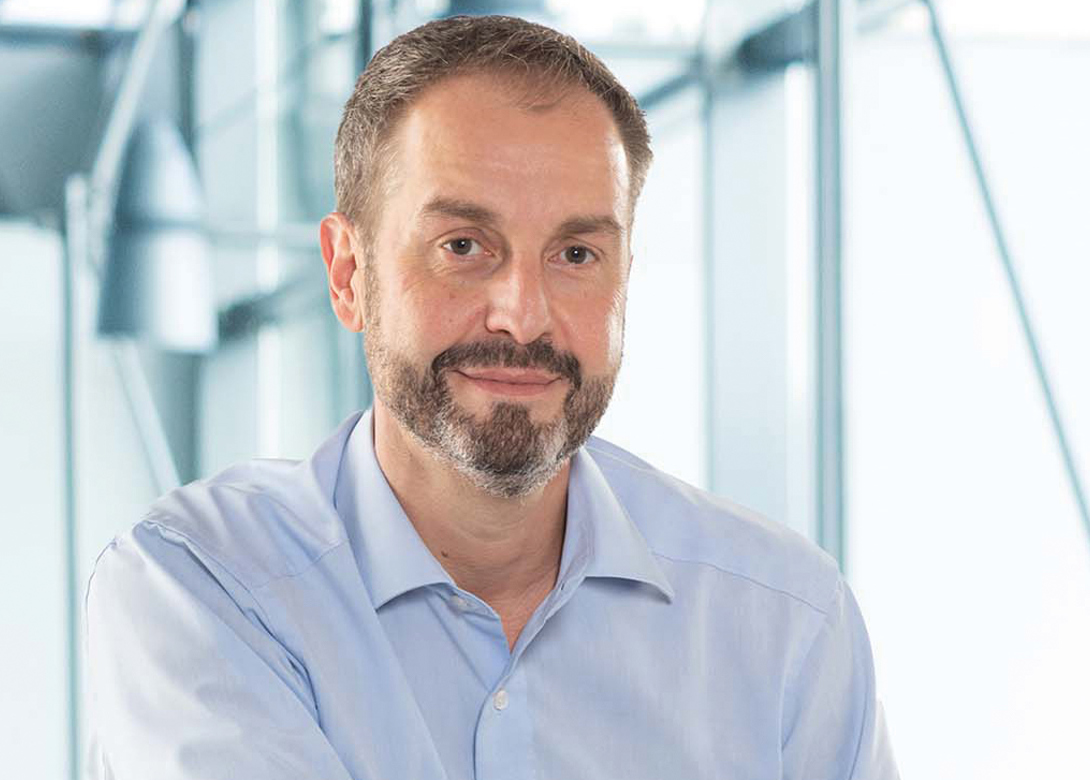 We last spoke to Thomas Ehrhardt, president of Stanley Black & Decker's global engineered fastening automotive segment, back in 2016. We recently caught up with him again to discuss how the fastener industry is reinventing itself and how STANLEY Engineered Fastening is positioning itself at the forefront.
How has the automotive market progressed over the past five years? What are the current trends in the market and how are they impacting your engineered fastening automotive business?
"When you think back to 2016 we had some absolutely fantastic years in terms of fastener demand. Since then the automotive market has had its ups and downs. Right now, there's nothing we, or any other fastener supplier, can do about the volatility we're seeing in terms of production volumes and short-term demand and supply. Therefore, we have to ride it out. Volatility can also mean that it's just a fluctuation. We know the demand is still strong but there's other impacts such as material shortages, freight costs, Covid-19, as well as the move to electric vehicles that are all having an effect on our market.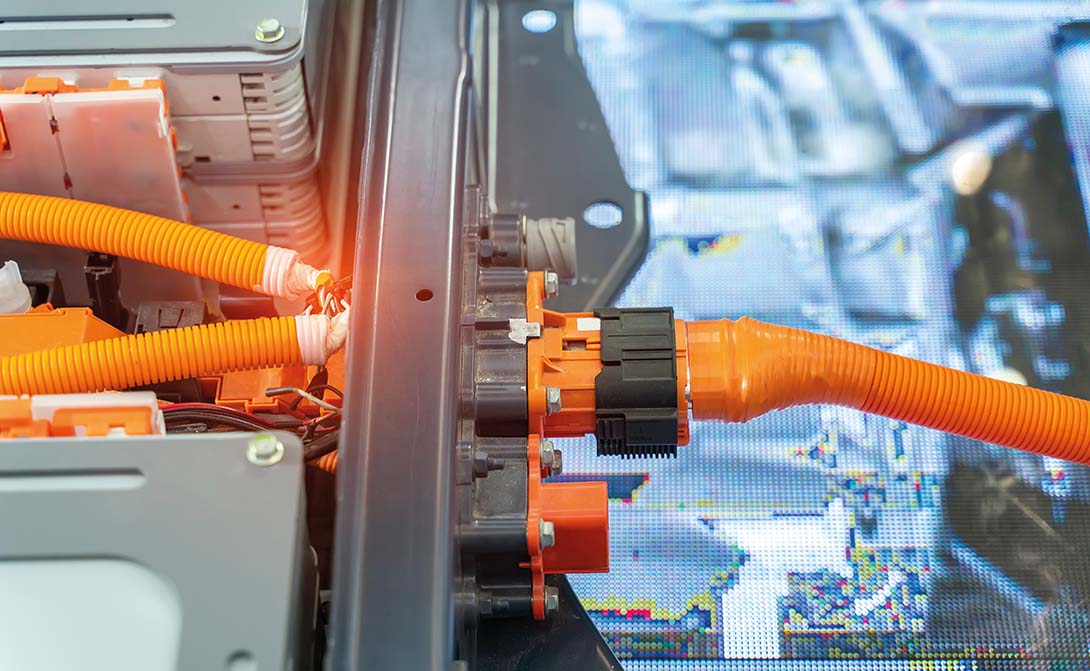 Focusing on the move from internal combustion engines to electric vehicles, many people view this as a disruption, but we see it as an opportunity. Currently only a very small portion of our revenue is from fasteners in internal combustion engines – so focusing on electrification is an exciting prospect. We have the right team, the right culture and the right technology to target more specific applications in electric vehicles (EVs) – from the battery cell to the battery box, as well as the entire EV powertrain system – plus a combination of other fastening and value added technologies. We are not just a fastener supplier – we are a fastener solutions provider. This means that we are able to provide the self-piercing riveting systems for example, as well as the rivets. 
In EVs, we're also seeing the concept of 'right material in the right place at the right cost'. This means that everybody is focused on how different materials combined can take weight out of the car, whilst meeting all technical requirements and managing cost. We're also seeing more multi-material architectures, such as the battery box or the vehicle body, with a combination of high strength steel and lightweight material. We have to be able to fasten these multi-material combinations and that's where the opportunities lie, which is why we have introduced two new innovations focusing in this area.
Tucker CleanJet is a robust fastening method for any type of aluminium stud welding in any application. It really is the next generation in aluminium stud welding. While use of aluminium brings many benefits to automotive manufacturing, it also brings great challenges when it comes to welding. This is due to aluminium sheets being treated with lubrication and processed in the press shop, which can cause surface inconsistencies to appear – creating an unstable condition for aluminium welding. With CleanJet, the new weld head has an attached plasma cleaning device that quickly spot cleans just prior to welding, leaving the surface prepped and ready – leading to the most reliable and consistent welding results.
The other interesting dynamic, and something we are planning to launch the beginning of next year, is a single sided joining technology for any type of material combination. Currently there are some challenges when joining high strength material with another material. Obviously, a pre-hole isn't ideal because you don't want to lose any strength, so we've developed a single sided joining method, which is BETA testing in Germany right now."
How important is innovation at STANLEY Engineered Fastening and how do you develop your market knowledge to deliver these solutions?
"Innovation is the most important aspect in our company. Keeping track of the trends is key and we need to make sure we're answering a need – not just innovating for the sake of innovation. We therefore have a few approaches. Our 'customer backed innovation' means we have a very close interaction with engineers from our customers' side. We work together to understand the application and the challenge and bring it in-house to find the best possible solution. As well as this, we have spent a lot of effort investing in an experienced and knowledgeable advanced engineering team. This team works with a much more agile method, with the intention to launch new products quickly and get them into the market. 
Knowing what's happening in the market has never been more important, which is why we also work alongside universities, external partners, as well as technology companies, to understand where the specific challenges are in the automotive and specifically the EV market. We've discussed the challenges we're facing as the market moves to electric cars, but there's also some other areas we can develop such as autonomous driving, advanced driver assistance systems (ADAS), etc. These are new areas of interest for us as there's a whole range of new technical applications, so we work alongside our partners to make sure we're anticipating the needs of the market.
Once we take a step back and look at our portfolio, as well as our strategic plans, we then develop a very robust technology roadmap to outline where we see growth and that's where we must prioritise. We have to decide where to put the majority of our resources – but equally where to stop. As a business we can't be afraid to phase out old generation technology and eliminate smaller product lines that do not have a future."
How are you able to guarantee supply despite the challenges currently facing the industry?
"Unlike what we are used to in the automotive world, nowadays nobody really knows what the production volumes will be, so it is quite a challenge for us as a supplier to still guarantee supply, but that's the challenge everyone in this industry is facing – including our customers. We must try to mitigate the impact for our customers – we feel that we have a responsibility to make sure we don't become an additional disruptor. 
One of Stanley Black & Decker's strategies is to 'make where you sell' and we've never seen how valuable that was until now. Of course, it doesn't always work – there may be certain situations where you need to focus production on a certain technology but in general, we try to supply the critical fasteners from the same region. It's one of the benefits to being part of a larger corporation, as we have factories all over the world, so this helps us limit the impacts of market disruptions, including transportation challenges and material availability."
A big factor within the market has been the Covid-19 pandemic. How did the company handle the pandemic over the last 18 months and what is the current situation?
"It was obviously a challenging time but there was a potential for us to refocus on the right priorities as an organisation. It was a time to look at your business, understand which areas you're strong, as well as others where you need to invest further. As a team we used it as an opportunity to come out stronger. We are still in a situation where we can't look back and say 'this is what we did' because we're still seeing the impacts worldwide. We are present in all regions of the world and right now it becomes better in one area and then there are additional challenges in another. 
Of course, when the pandemic started back in early 2020, we needed to manage it accordingly. Priority number one for us was our team and workforce. We made sure we protected our employees, as well as ensured constant interaction and communication between customers and suppliers. There are so many things that had to be implemented – camera temperature checks, mask policies, daily expert calls with company doctors. We even offered vaccinations for our employees here in Germany. 
We are also enormously proud of the speed our colleagues were able to adapt and switch to home working and hybrid environments. 
During this time, it was also important to not lose sight of what it all meant for our workers. We had to find the right balance of empathy and engagement, which was where we were able to utilise our Employee Resource Groups (ERGs). ERGs are a Stanley Black & Decker project around diversity and inclusion, which during Covid-19 became more important than ever. We established a number of ERGs, for example for working parents and caregivers, during the pandemic in order for us to understand their challenges and support them accordingly. The ERGs quickly became an important networking opportunity and were instrumental in making sure our employees felt heard."
What opportunities and challenges lie ahead? 
"Benefitting from trends aforementioned will obviously continue. However, in terms of opportunities we have a very strong Industrial Division at STANLEY Engineered Fastening (SEF) and we see benefits to a collaboration between the business units. We continue to investigate how we can work more closely together, as well as how we can translate success from one business unit from another, mainly between SEF Automotive and SEF Industrial but also with our CAM Aerospace division.
In terms of additional opportunities, it's actually an exciting time for technology in the market, particularly across Asia. I want to make sure as a company we stay focused on that by positioning ourselves as the number one partner. The fastener industry is reinventing itself and we, as a full system solutions provider, want to be at the forefront. That is what drives us as an organisation. 
As the opportunities and challenges change, we have to be flexible and smart enough to adapt and make sure we have the right solutions, for the right applications, at the right cost."