Setting anchors without the need to clean out the drill hole
13 February 2015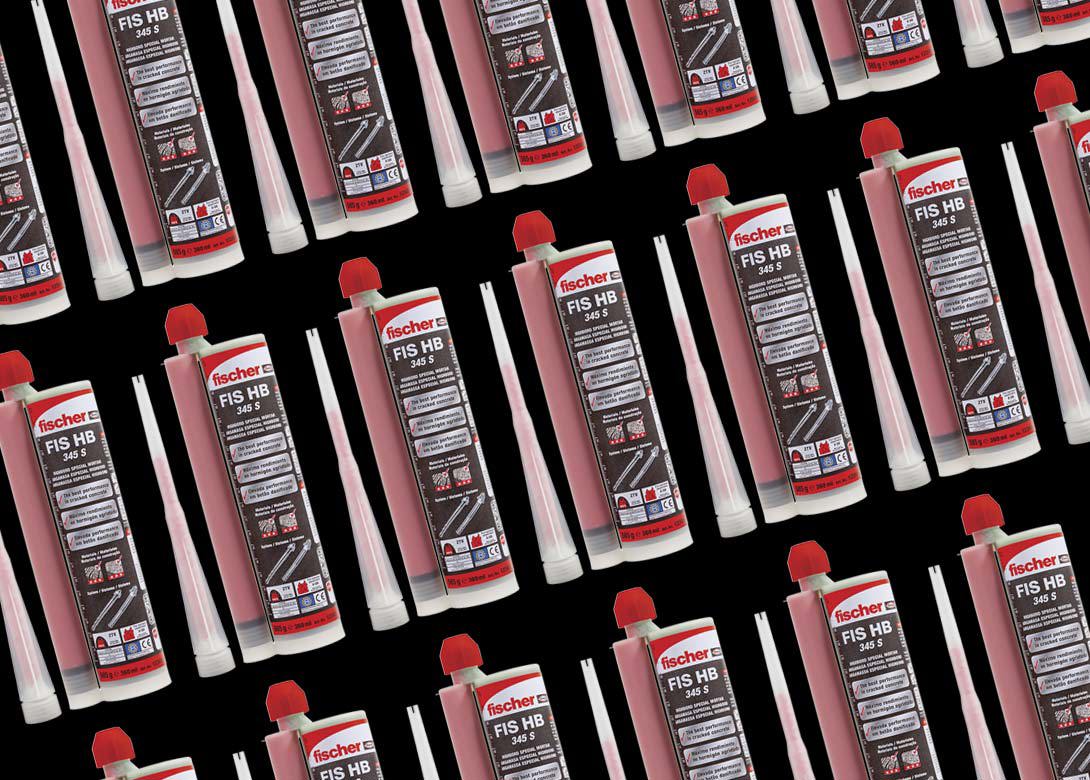 Anchoring extreme loads safely in cracked and uncracked concrete – that's the world of the fischer Highbond system FHB II. fischer says that the resin anchor is now even more effective, as when combined with the resin cartridges FHB II-P and FHB II-PF HIGH SPEED it turns into the world's fastest resin anchor. Why? There is no need to clean out the drill hole. 
fischer points out that the advantages of this innovation have a direct and practical affect on users, as 40% less time is needed from setting the drill hole to setting the anchor. There is no need for deeper drilling, no compacting the drill dust, no vacuuming, no need for special drills, no spoil dust in the air. What's more – there is no need for extensive cleaning or special equipment such as reamers or vacuum cleaners.
The extremely fast processing is matched by an extremely short curing time. When combined with the rapidly setting cartridge FHB II-PF HIGH SPEED, the anchor can be fully loaded at 20°C after just two minutes. Another strength of this heavy-duty anchor is its adaptability. Depending on the anchoring task and the number of fixing points, the user is free to choose between the resin cartridges FHB II-P and FHB II-PF HIGH SPEED and the injection resin FIS HB. Matching these cartridges are the two anchor stud types FHB II-A L and FHB II-A S. This results in four different embedment depths per diameter, which can be used in variable combinations delivering the best possible solutions at any time.
"Unlike some rival products, the fischer Highbond FHB II can also be used in water filled drill holes. Also, the sizes ranging from M8 to M24 guarantee that the user always has the right anchor at hand."