Securing heavy items with T-Bolt
24 June 2021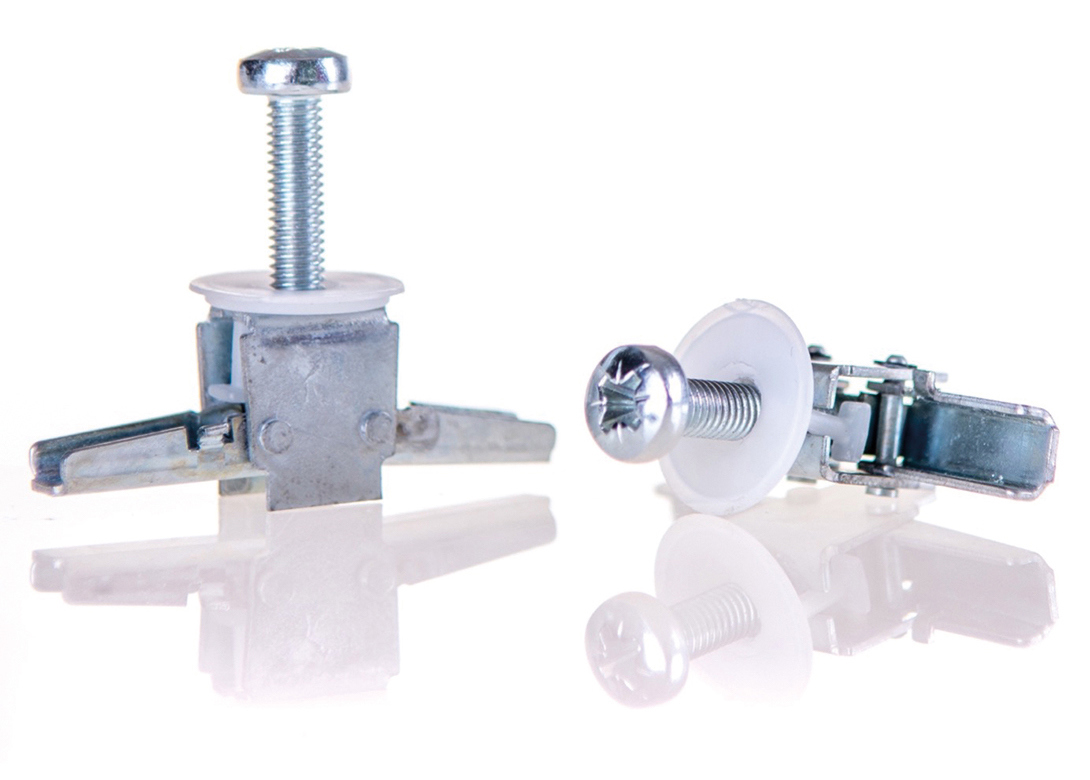 T-Bolt is a new, simple and intuitive fixing for both home DIYers and professional installers, which was developed by a professional handyman disappointed in the current range of fixings on the market.
Distributed exclusively worldwide by UK-based JD Brands, T-Bolt is available in a range of job specific kits along with bulk packs for the trade. It is fast, easy to use and fits all plasterboard variations – holding heavy loads securely. Most importantly, it gives peace of mind to the installer.
Key benefits include working in all plasterboard depths without additional tools, as well as a safe working load of 65kg for one fixing and a maximum of 130kg on standard.