Screw clips from Tillex
04 January 2017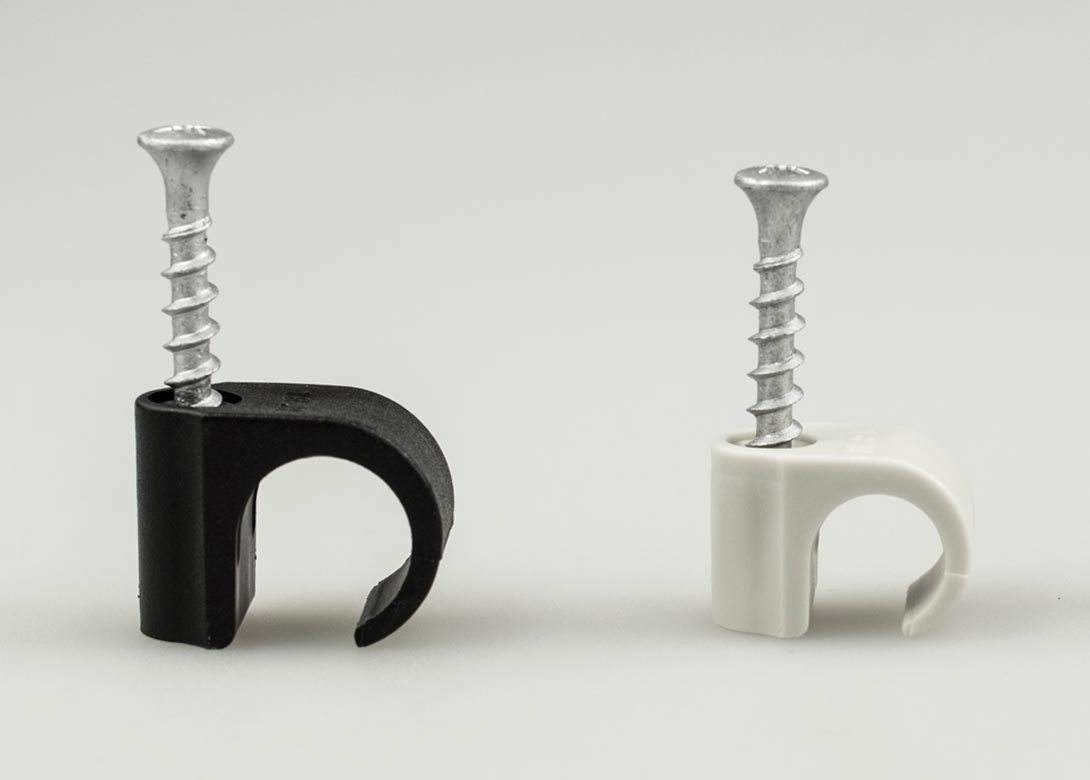 Tillex has developed cable clips with screws, requiring no plugs, which make it easier for users to mount flexible/rigid plastic tubes and cables directly into concrete or brick, using a pre-drilled 4mm hole.
Manufacturing in Denmark since 1954, Tillex philosophy has always been to deliver the best products at the best price, without compromising on quality. The screw clips are made from a high impact elastic polypropylene – halogen free and UV stabilised – plastic. The screw has a corrosion category of Class C4 and C2 with PH2 slot and Torx 20.
Tillex points out that the screw clips can be mounted in double-layer plasterboard, with no plug required. For single-layer plasterboard, up to 13mm, Tillex recommends the yellow plug (KP yellow) unless the single-layer plasterboard is on a metal profile, in which case no plug is required.
For wood, fibreboard and plywood the screw clip can once again be directly screwed into the material. For aerated concrete Tillex recommends using a yellow plug (KP yellow).
The screw clips can be installed both indoors and outdoors and are available in a variety of different sizes and colours.