New version of INDEXcal
18 January 2017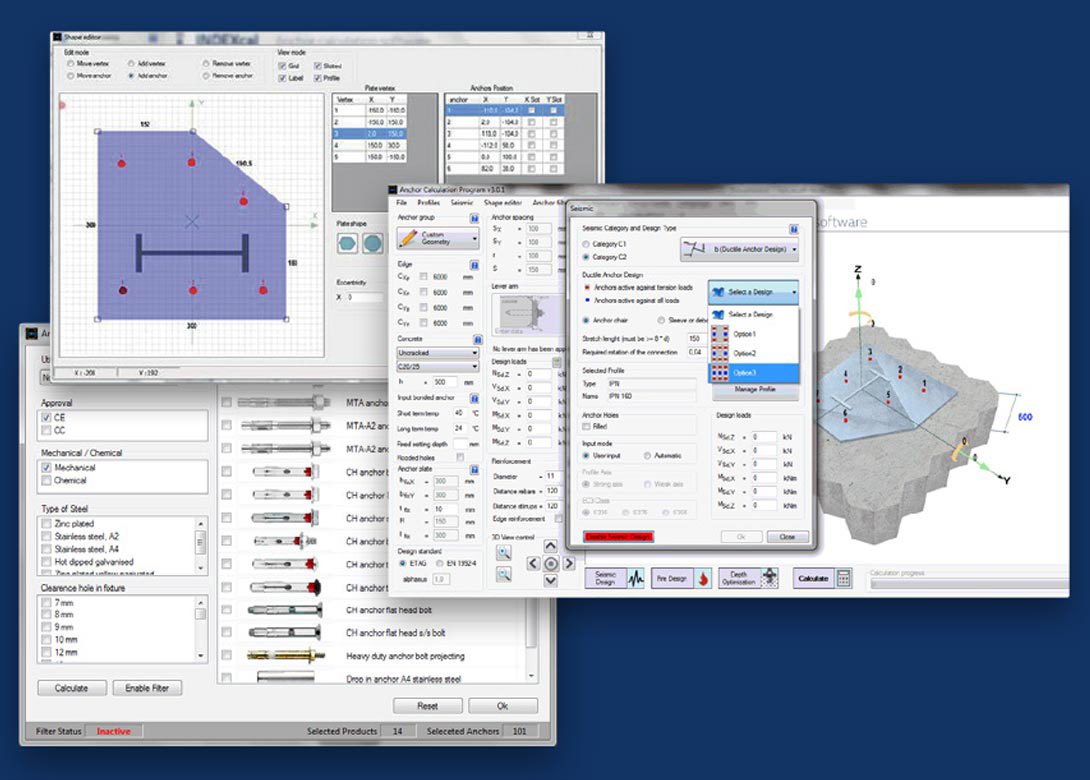 INDEXcal has been designed using the framework of the European Consortium of Anchor Producers (ECAP). The software assists with anchors in the general catalogue, which are appropriate for fixing in specific cases, issuing a technical support report based on the European method of calculating anchors.
To use INDEXcal the user enters the configuration and size of the anchor plate, anchor distribution, implemented actions, edge distances, type and strength of the base material, distribution of reinforcement in concrete, edge distances between anchors, as well as temperature and condition of the drill (in case of chemical anchors).
The new version enables installation design with non-regular anchor plates and includes irregular anchor distribution – helping to generate quick distribution anchorages and side load possibilities applying to the axes of symmetry of the anchor plate. With more power in solution filtering due to a wider and intuitive menu, the user can obtain plate configuration with regular anchor distribution – matrix, circular or triangular.
INDEXcal also includes the calculations for anchors subjected to fire conditions and all calculation options for seismic applications, including ductility calculation method.