New fischer insulation fixing TermoZ CS II
10 August 2022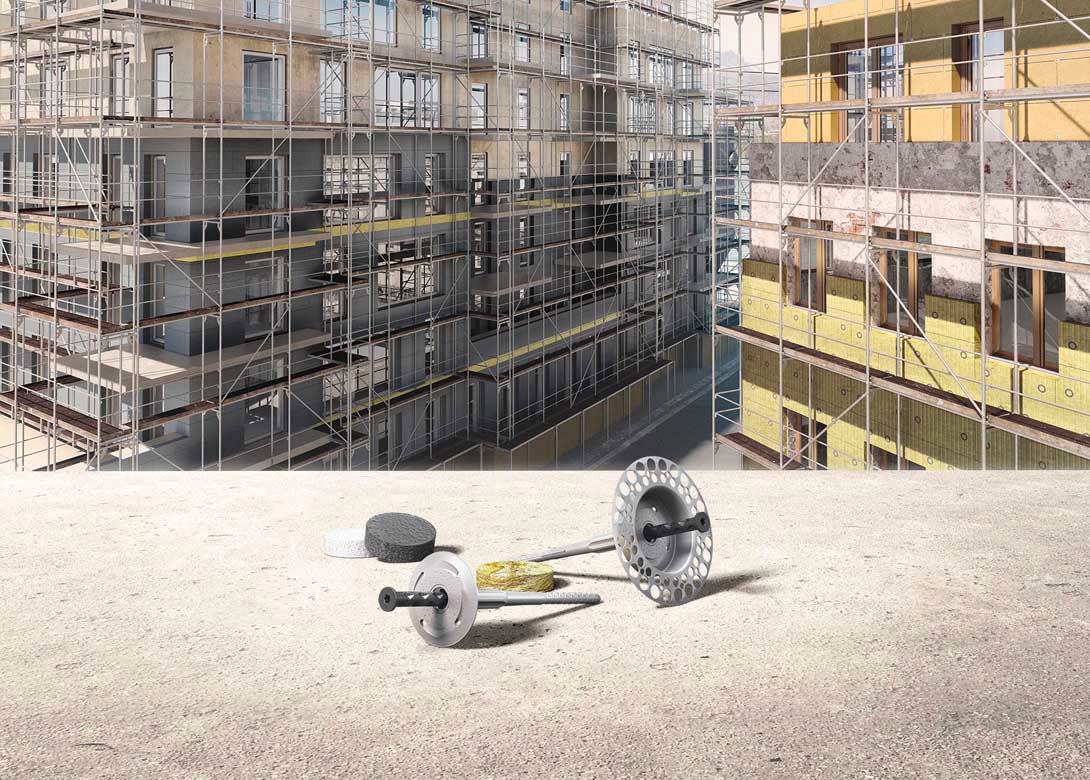 fischer's new TermoZ CS II screw fixing anchors ETICS insulation panels made of any kind of material, including fire bars, into any conventional construction material to enable simple, time saving screw mounting with minimal thermal bridges.
fischer points out that the latest addition to its range of ETICS fastenings is multitalented, as it is suitable for fastening insulating panels in any conventional material and thickness on all standard solid and hollow construction materials. The ETICS fixing therefore doesn't need to be replaced if the façade is equipped with various insulating materials, such as a fire bar, which saves additional time.
TermoZ CS II's approval for every building material class (A, B, C, D, E) guarantees its secure application – making it suitable for subsequent insulation on renovated buildings if there is uncertainty about their anchor substrate. Further advantages include the fact that any improper use caused by unsuitable insulation fixings is prevented and users can make do with a single ETICS fixing even if the building has various substrates.
The screw fixing consists of a polypropylene anchor sleeve with a diameter of 8mm, as well as an insulation plate (various diameters) made of glass-fibre reinforced polyamide. The fixing is fastened by inserting the special compound screw made of zinc-plated steel and glass-fibre reinforced polyamide. While the screw is inserted, the anchor sleeve expands to provide a firm anchoring in the substrate. Because the screw is thermally isolated, thermal bridges are minimised so that there is no need for a sealing plug.
"With the new TermoZ CS II screw fixing, we are offering system providers a universal insulation fixing that hardly, if at all, impairs the energy efficiency of ETICS and also enables efficient work and rapid construction progress," states fischer.