New additions to Ultrabond eco adhesive range
05 May 2021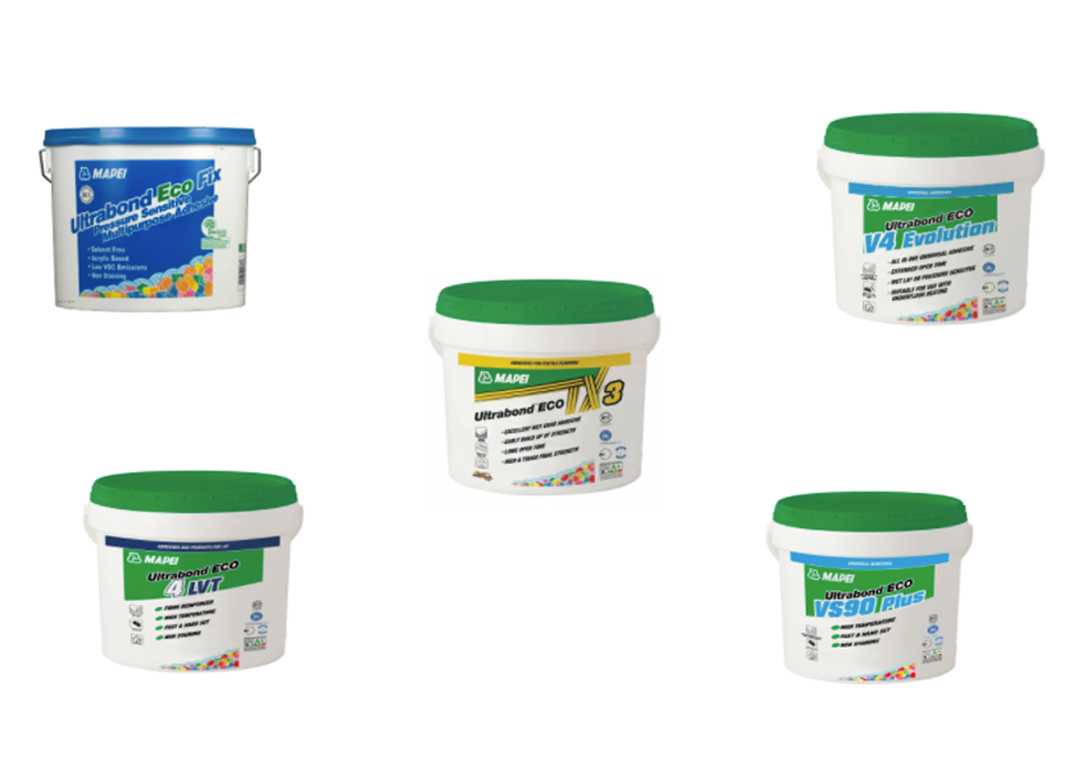 Launched at the end of 2020, Mapei's Ultrabond eco adhesive range has two new additions – the Ultrabond Eco TX3 and Ultrabond Eco V4 Evolution – both manufactured in the UK.
The Ultrabond Eco TX3 adhesive features excellent wet grab properties and early build-up of strength making it suitable for the installation of carpet with all types of backing. It is also suitable for commercial projects subjected to heavy foot and castor wheel traffic, including hotels, offices, airports, restaurants, etc.     
Also new, the Ultrabond Eco V4 Evolution is an 'all in one' universal adhesive combining the best characteristics of Mapei's floor covering adhesives in one formulation. The easy to apply adhesive provides a strong initial hold and extended open and working time. It is suitable for installing LVT, carpet, PVC, linoleum, semi-flexible vinyl tiles and modular LVT.
Ultrabond Eco V4 Evolution can be used for the installation of dimensionally stable flooring. It is also suitable for static and dynamic loads, including intense loads in residential, commercial and industrial environments including hospitals, shopping centres, airports, offices, hotels, etc.
Both adhesives are solvent-free, certified Emicode EC1 Plus (very low emissions of VOC) and are available in 15kg tubs.