GripIt® appoints global distributor
10 June 2015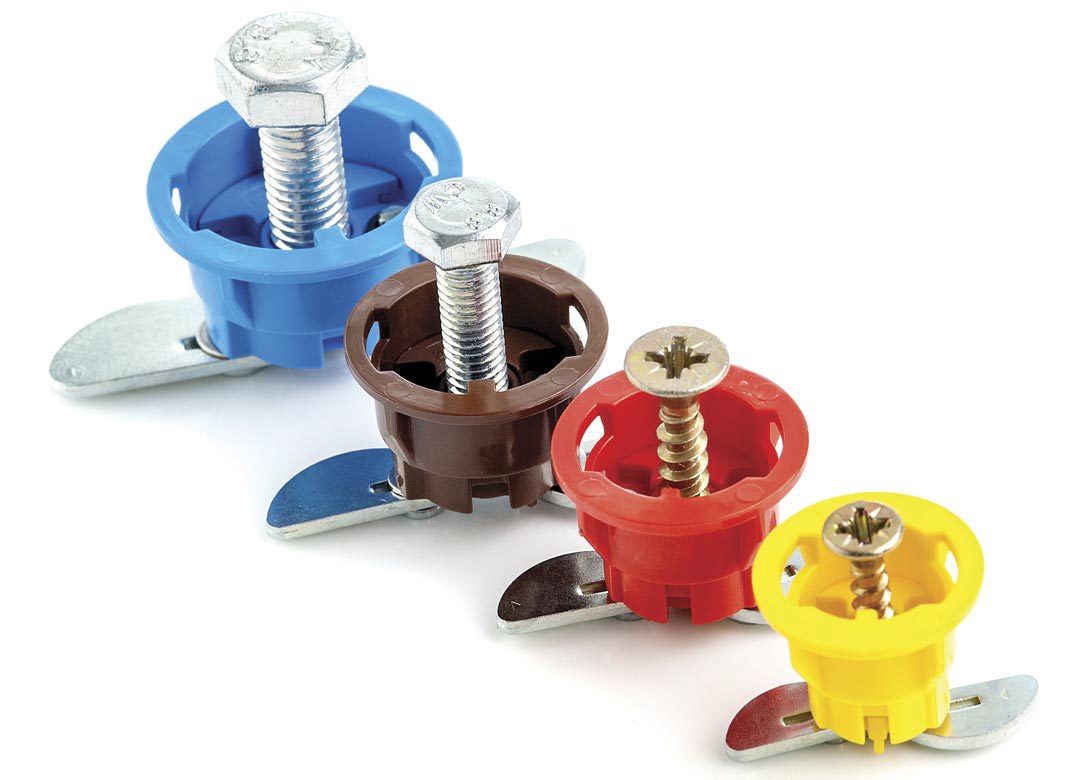 GripIt® has announced that RS Components has become its preferred distribution partner for the second generation of the GripIt fixing – a revolutionary and universal plasterboard fixing. RS Components has exclusive rights to the distribution of this new generation of GripIt for two months.
GripIt® fixings are easy to use – comprising a circular plastic plug with a pair of metal locking wings. The GripIt is inserted into a hole of the same diameter and tapped with a hammer to engage anti-rotation tabs. It is then screwed in place. GripIt can be used on rendered or unrendered cavity walls, double thickness plasterboard, insulated plasterboard, or dot and dab walls.
RS is stocking the full range of GripIt fixings, available in four sizes from 15mm diameter to 25mm. The fixings are colour coded and available in various depths suitable for wall attachment thickness from 9.5mm up to 15mm.
For RS, the GripIt was an obvious addition to its product range as the fixing provides a stronger anchor capable of handling loads of up to 180kg.
"We're dedicated to providing products to our customers which solve day-to-day challenges, making their lives easier," commented Ben Lawton, head of category at RS Components. "The GripIt is an innovative, new to market product offering high loading capabilities, ease of installation and consistent reliability to rival the traditional plasterboard fixing."
Jordan Daykin, the teenage entrepreneur who invented the GripIt with his grandfather Stan Daykin, had previously appeared on the UK television series – Dragons' Den – asking for investment in the GripIt fixing and his manufacturing business based in Wiltshire. After pitching for two hours, Jordan's passion and knowledge gained the respect of Dragon Deborah Meaden, and Jordan became the youngest entrepreneur to receive an GB£80,000 investment.
The idea behind the GripIt fixing came about after Jordan and Stan struggled to secure a blind to a window of a converted garage at Stan's home. The gap between the plasterboard and the steel lintel was too narrow and the drill bits kept snapping. The fixings available on the market at the time were not robust enough to secure the blind – so Jordan and Stan invented the GripIt.
"GripIt solves a problem encountered everyday, all over the world, and we're keen to bring our solution to the global market," explains Jordan. "RS has the global reach with a large customer base of installers and engineers. With this business relationship we feel we are on our way to achieving our ambitious goals."