DeWalt® promotes best fixing practice
12 February 2016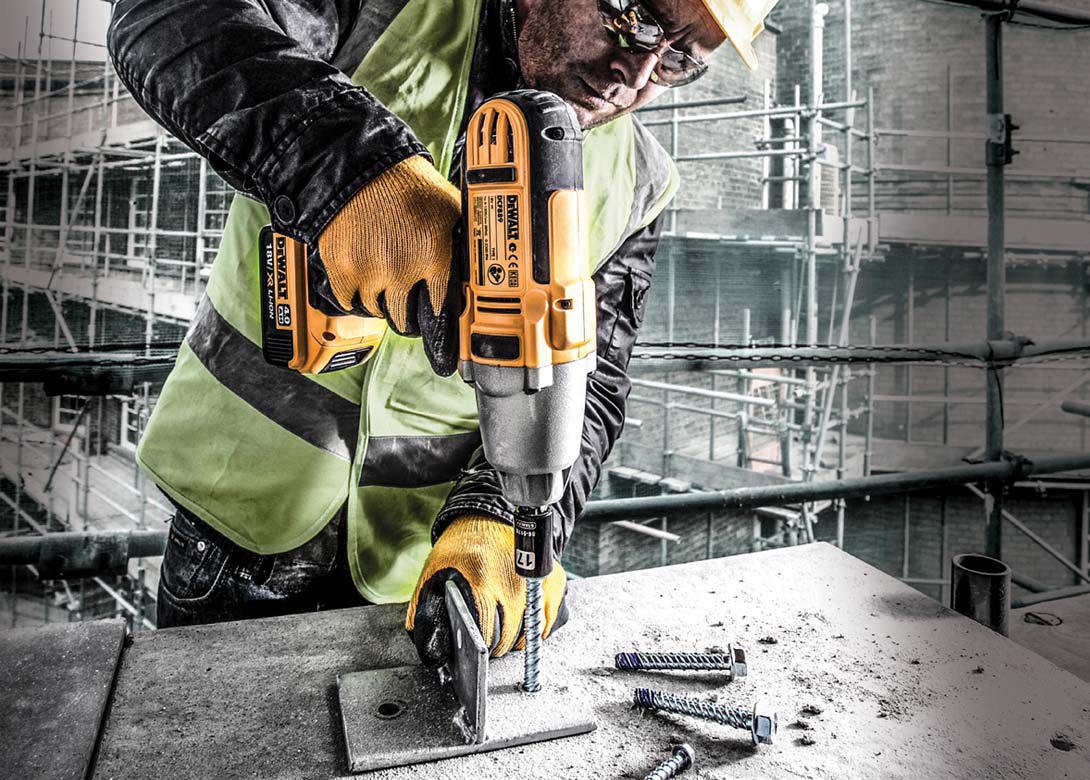 DeWalt® is promoting best fixing practice in accordance with BS 8539 with its recently launched range of approved anchors backed by comprehensive technical and design support.
Seen as a significant development in the use of construction fixings, the British Standard provides recommendations for the safe selection and installation of anchors for use in concrete and masonry in a bid to eliminate the economic consequences, injuries and even deaths associated with construction fixings failures.
A full member of the Construction Fixings Association (CFA), DeWalt® is taking a proactive role in the CFA's campaign to raise awareness of the important safety message at the heart of BS 8539. "Whether they are involved in specifying or installing safety critical construction fixings we want to help our customers understand their responsibilities under this code and how to comply," says Terry Hallahan, technical manager at DeWalt.
BS 8539 is also linked to the relevant European regulations, especially with respect to selecting products with the correct European Technical Assessments. Terry Hallahan continues: "DeWalt anchors and fastening systems carry recognised approvals, including ETAs, CE marking and ICC to ensure complete user confidence and compliance."
To assist correct specification and installation in-line with BS 8539 guidelines, the company's fixing solutions are backed by full technical documentation and a free online anchor design facility. Other BS 8539 support services offered by DeWalt include Toolbox Talks, 'pull-out' product tests, on-site training and consultations, as well as CPD seminars conducted by experienced DeWalt technicians.
Products in the new DeWalt range that comply with the recommendations of BS 8539 include mechanical anchors such as the PTB-PRO family of zinc plated heavy-duty steel through bolts, approved to ETA Option 1 for cracked concrete (ETA – 13/0036) and the versatile, removable, easy to install, one piece Blue-Tip screw bolt.
Other BS 8539 compliant fixings in the range include adhesive anchors such as DeWalt's AC100-PRO vinylester anchoring system. Designed to deliver consistent performance in the most demanding situations, the system can be used for various applications, such as bonding steel elements to cracked and uncracked concrete or masonry, as well as for post-installing reinforcement bars.