All purpose sealing wall plug from TOX
08 December 2022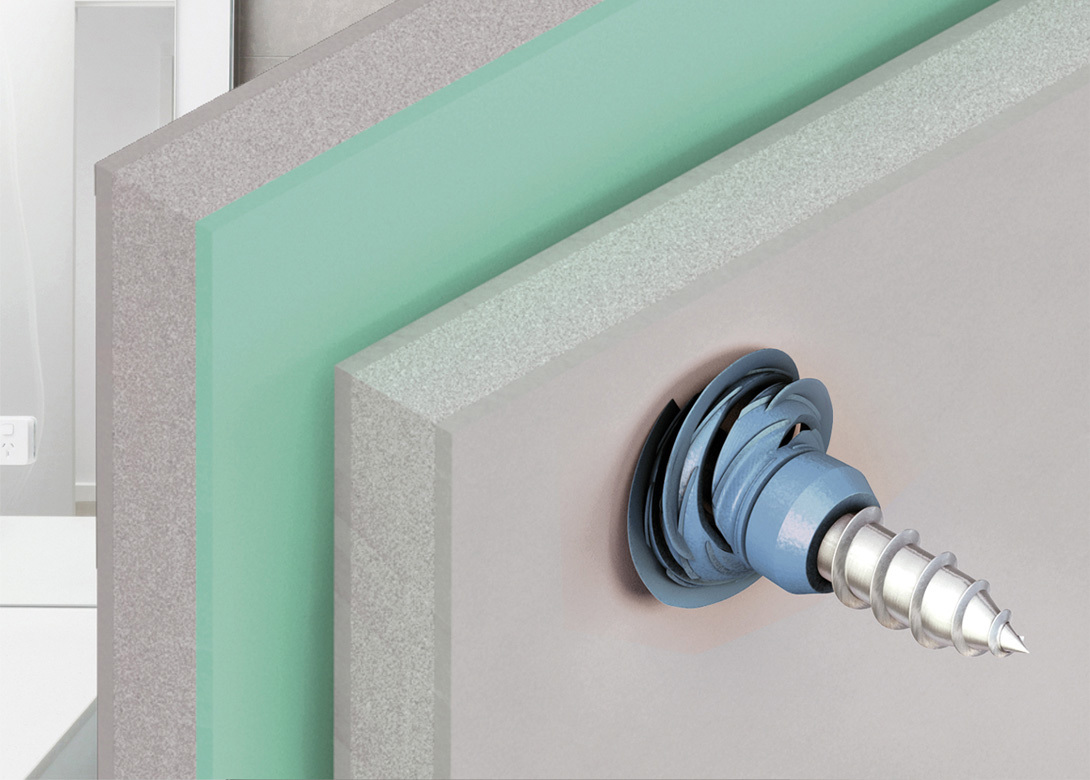 German manufacturer of plugs and anchor systems TOX-Dübel-Technik GmbH, has introduced a new wall plug ideal for fastening jobs in wet conditions – the all purpose Aqua Stop Pro.
Aqua Stop Pro is a sealing wall plug, which enables secure, time saving, self-sealing fastening using a sealing function that prevents the penetration of moisture into building material being penetrated, without the need for any additional sealant. 
In solid stone and in concrete, the Aqua Stop Pro works like an expansion anchor; with optimised geometry it expands several times in the drill hole and will knot reliably in hollow building materials, or behind panel building materials frequently used in wet areas.
Water blue in colour, the sealing function of the all purpose wall plug when using a stainless steel screw, has been tested by an independent institute in accordance with ETAG 022. It therefore protects building materials, especially gypsum board and gypsum fibreboard from moisture, mould growth and potential structural damage, as well as occupants from related health issues. 
Fastenings must be properly sealed in accordance with ETAG 022. Until now, this has only been possible using sealants such as silicone – a very time-consuming process and not a permanent fix. With the new all purpose Aqua Stop Pro, however, fastening and sealing is done in one operation, saving time and costs.