A new range of hybrid sealants and adhesives
29 December 2022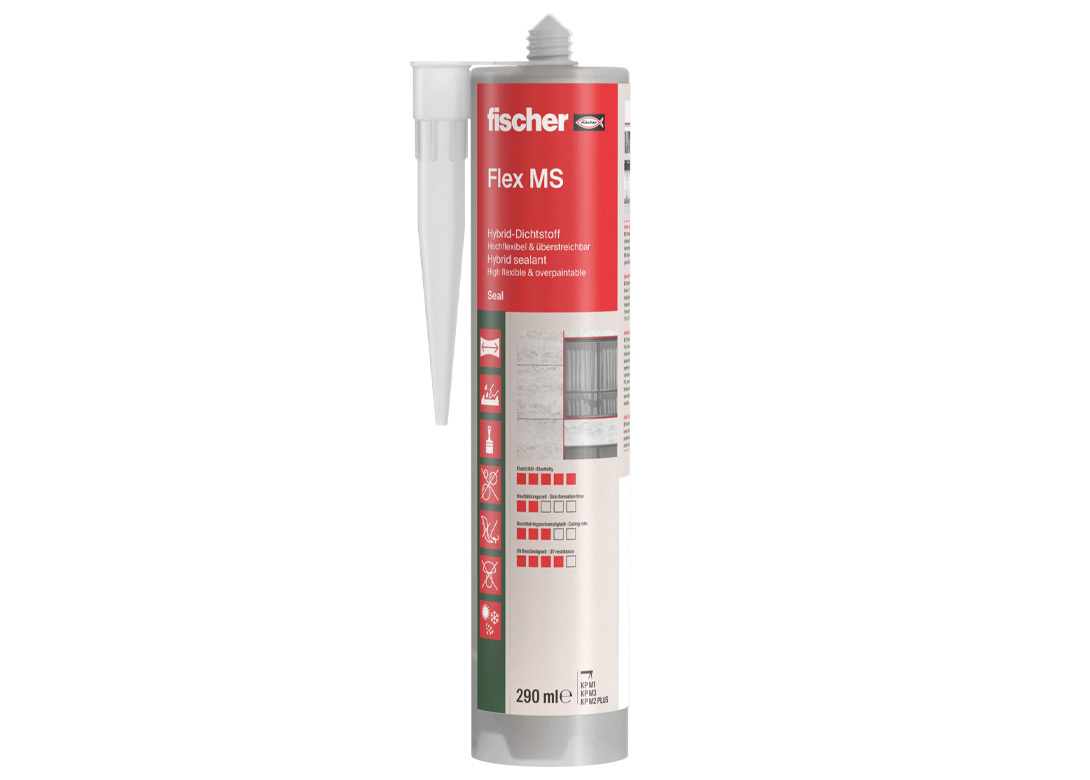 Adhesives can be a clever alternative to traditional fastening methods, depending on the application. fischer offers many product solutions that offer safety, flexibility and multifunctionality including its Flex MS, Express MS and Multi MS adhesives – part of its range of hybrid sealants and adhesives. 
fischer's new Flex MS sealant can absorb particularly high component movements. Further advantages include bubble-free curing, its particularly safe hold on moist subsurfaces, as well as its weather, ageing and UV resistance. Typical applications include movement and connection joints, as well as sealings on façades and floors as per EN 15651 part 1 and part 4. Flex MS is available in white and grey.
The Express MS adhesive is another new addition to the range. Its quick setting time provides a solid adhesive connection after just 20 minutes. It is ideal for thin joints and is available in white. Its applications include fastening electrical installations, cable ducts, skirting boards, panels, cladding, insulation material, brackets, timber constructions, tiles and stone, as well as bonding applications on stairs, vehicles and wall cladding. 
Also available, fischer's sealant and adhesive Multi MS can be used for a particularly versatile range of applications, including joints, skirting boards, tiles and stress-equalising adhesion of various materials and mirrors. It can also be used for indoor and outdoor façades, plumbing and floor joints as confirmed by the CE marking in accordance with DIN EN 15651. Multi MS is available in white, grey and black, as well as in an 80ml tube for simple manual dispensing without tools.
The High Tack MS adhesive completes fischer's hybrid range, providing the highest initial adhesion, eliminating the need for additional prefixation of attachment parts during conventional fastening applications. High Tack MS is ideal for gluing insulation panels, substructures made of wood and metal, as well as skirting boards, panels and cladding. Another advantage is its applicability on sensitive subsurfaces such as natural stone or mirror coatings.