WIS Virtual Experiences – new ways of presenting
16 November 2020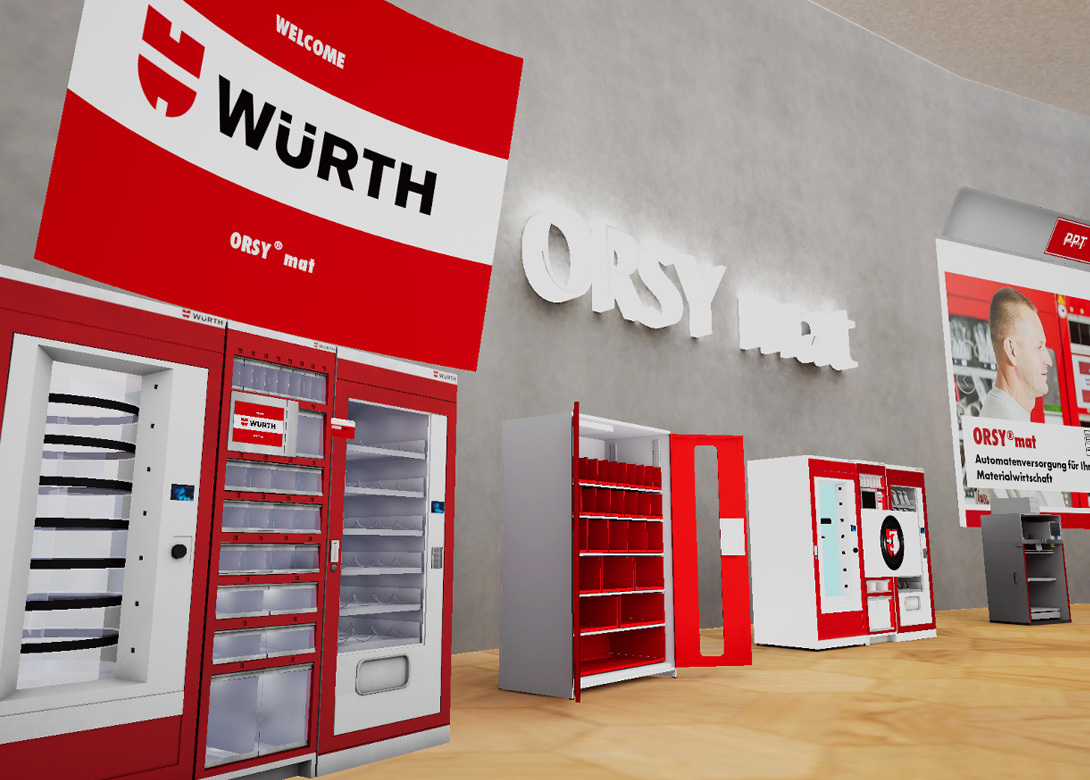 After two years of development and testing, Würth Industrie Service GmbH & Co KG, in collaboration with the iHUB team (Innovation HUB), has succeeded in creating a completely new and innovative system for interactive networking with customers and colleagues – WIS Virtual Experiences.
Whether for customer meetings, discussions, demos, trainings, conferences, presentations or managing communal experiences – such as exhibitions and similar events – WIS Virtual Experiences can be used for all types of interactions and can be accessed with wide range of end devices − from VR headsets for maximum immersion, PC for maximum performance to smartphone and tablet for easiest mobile access.
The specially developed showroom of Würth Industrie Service offers a wide repertoire of functionalities to demonstrate an impressive virtual world to customers and business partners.
Company presentations of the Würth Group and Würth Industrie Service, as well as 3D models of company premises and logistics, appear in more detailed 3D modelling. All available system solutions − starting from RFID Kanban systems, storage systems, material management, vending machines to individual workplace solutions − are presented and simulated in an interactive way in the realistic environment. Another area in the showroom is dedicated to intelligent system solutions of the near future.
"The advantages of virtual reality are very clear – it is possible to reach customers and prospective customers worldwide 365 days a year with the virtual showroom without being confined to a certain location. Any time, any place. New system solutions, as well as an expanded range of products, can be directly presented," explains Würth. "It enables us to keep the customers updated almost in 'real time'. Whether via PC, smartphone or VR headsets – virtual contact is completely successful without shaking hands. This is particularly important point in this time of 'social distancing'."
"Even if Würth Industrie Service prefers face-to-face talks on premises, as well as professional exchange at conferences, fairs and events, virtual reality offers an alternative to communicate in this time of social distancing."