WASI increases sales with extension of product range
05 February 2019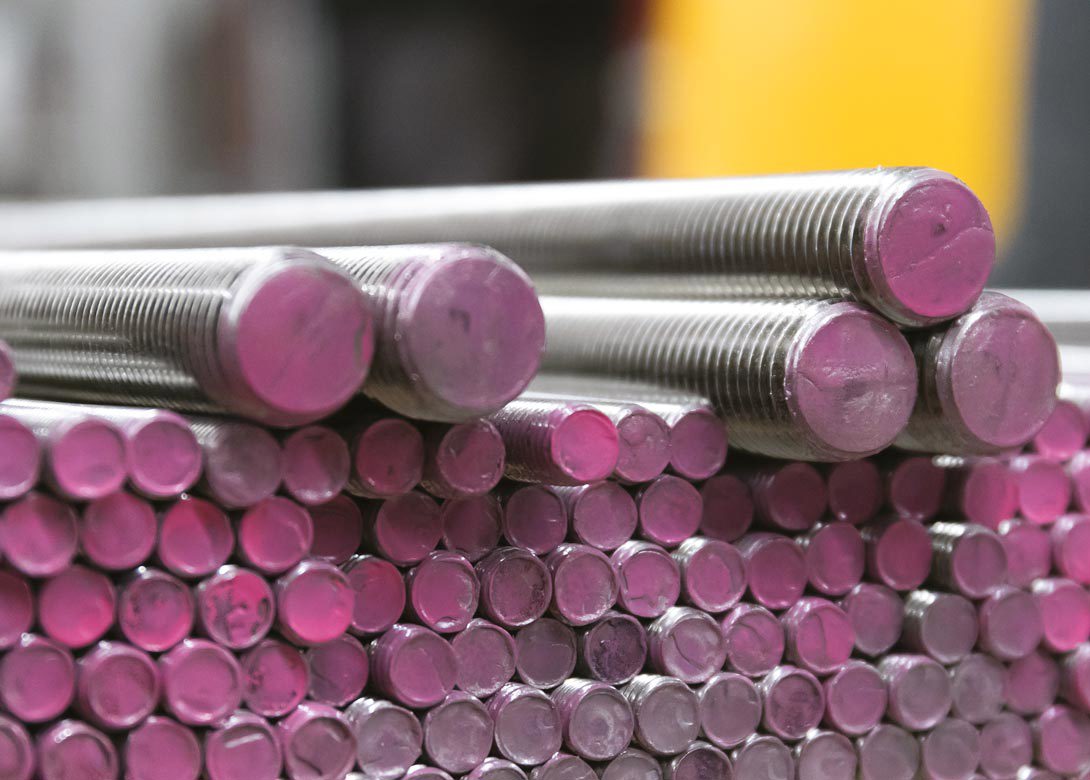 WASI is constantly expanding and optimising its product range in order to meet customer demands and all market requirements. Articles made of the duplex material 1.4462, one-way screws, and countersunk timber screws with a diameter of 10mm, now complete the standard range.
With clever IT and logistics services, WASI says it has transformed itself in recent years from a pure distributor of stainless steel fasteners to a system partner. In addition to procurement security, WASI now also offers procurement simplification.
During this time the company has also constantly been expanding and optimising its product range to meet all market requirements and customer demands, such as products made of the duplex material 1.4462, which were recently included in the stock range.
WASI was able to increase sales of duplex products significantly due to the growing demand on the market. Above all, the clear advantages and various application possibilities have made duplex a popular product with more and more engineers considering the duplex material when planning projects.
Duplex belongs to the group of rust and acid resistant steels and is divided into five groups from lean duplex to hyper duplex. These steels are characterised by a balanced austenitic-ferritic two-phase structure with a ratio of 50 to 50, combining the positive properties of ferrite and austenite.
Resulting from its high chromium content, duplex is extremely resistant to corrosion, in particular to intergranular corrosion, and has a high PREN value – making it permanently resistant to seawater. Duplex also has high strength and ductility values and high resistance to frictional wear, as well as low thermal expansion. Furthermore, there is the potential for cost savings, as well as weight reduction, due to the possibility to choose a smaller diameter of the fasteners. As a result of their high corrosion resistance, duplex steels require less maintenance and replacement. Above all, there are some significant advantages of duplex in direct comparison with A5 stainless steels. In addition, duplex fasteners have properties that make them extremely interesting for many applications. The WASI duplex range includes hexagon and hexagon socket screws, as well as hexagon nuts, threaded rods, washers and spring washers.
Effective safety solutions with the one-way screw
WASI has also included the safety screw with one-way slot drive (WS 9487) in its product range. This is a fastening solution that can be tightened with a normal screwdriver but cannot be released again. The edges of the slotted drive are angled in the opposite direction to the tightening direction, so that no hold can be found with a screwing tool to loosen the screw connection again. This is a cost-efficient and effective method of securing against theft and unauthorised removal.
Quick screwing with the countersunk timber screws
Moreover, the WASI product range was expanded by countersunk timber screws with cutting ribs and TX drive (WS 9136). These are mainly used in general timber construction for various types of applications. A relatively large diameter of 10mm is mainly used for large and heavy timber buildings such as roofs, staircases or carports. The hexagon socket allows faster screwing in due to better torque transmission and minimises wear of the drive and bit at the same time. In addition, a clean screw-in result is guaranteed due to the cutting ribs, as no wood chips overhang and the screws can be inserted flush.
Find WASI at Fastener Fair Stuttgart on Stand 3.2056