TIMco launches new ADDAX X6 range
02 January 2018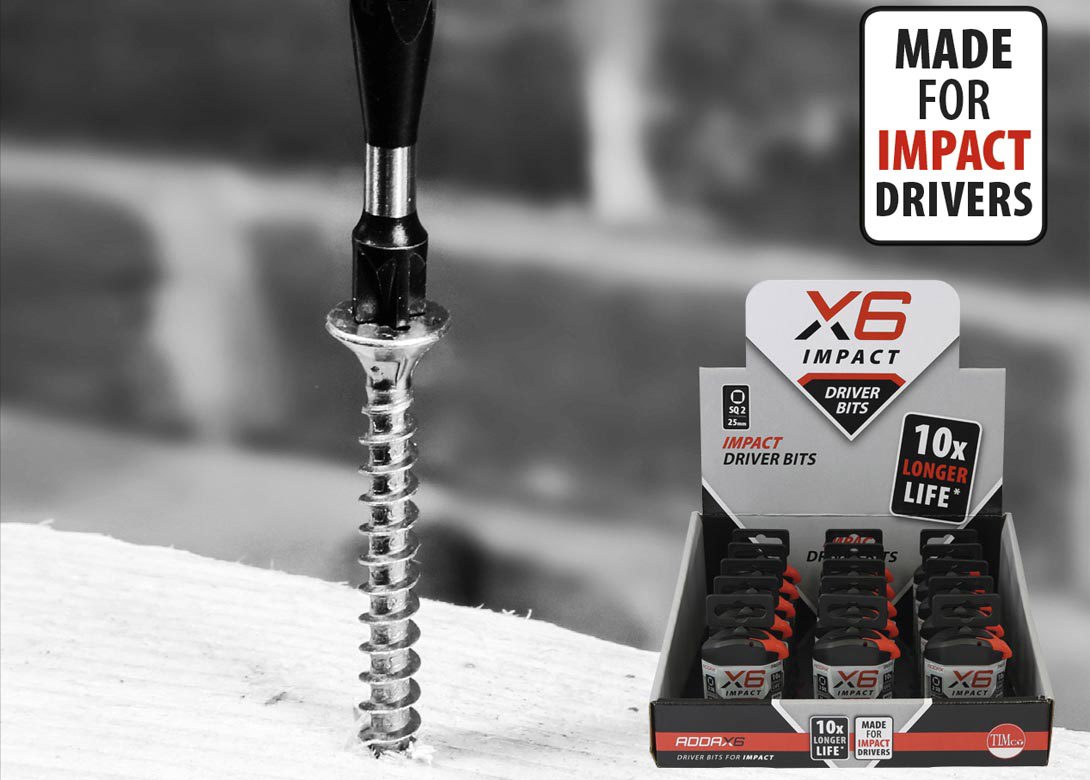 TIMco, one of the UK's largest independent wholesale suppliers of screws, fixings and fasteners, has announced the launch of a new range of high-quality ADDAX X6 products. The addition of the X6 comes after increased customer demand for high-quality impact driver bits and associated products. 
The range includes a selection of impact Pozi, Philips and hex lobe driver bits. It also includes adaptors and quick release chucks as well as magnetic bit and screw holders. The X6 range is made from high-quality steel and has been specifically designed to combat the extreme pressures exerted by impact drivers. The new driver bits use the latest technologies and metallurgy research, resulting in a metal composition that can offer maximum durability and break resistance. 
The X6 impact sockets are also hardened and tempered for maximum strength and come in a phosphate finish for greater corrosion resistance. The sockets are ideal for use in air impact wrenches and impact drivers.
TIMco has dedicated a significant amount of time and research into ensuring the X6 range is consistently accurate and safe to use. One example is a sliding sleeve feature designed to ensure that the driver head will always install the screw at a 90-degree angle, which guarantees a flush finish and protects finger injuries from sharp screw threads. 
Simon Midwood, managing director of TIMco, comments: "The extension of the ADDAX driver bit range illustrates the quality, strength and depth of the products TIMco now offers. Our ADDAX range has had extensive research invested into perfecting the technology behind the performance to ensure our customers have the highest quality products on the market."
TIMco is headquartered in Nantwich, Cheshire, and is one of the UK's largest and most experienced importers and wholesalers of screws, fixings, fasteners, nails and power tools accessories. A family company, TIMco was founded in 1972, starting off in a small unit in Chester city centre. Now the company has up to 111 members of staff from offices in the UK, Ireland and Taiwan.