Threadlocking and sealing systems
14 August 2019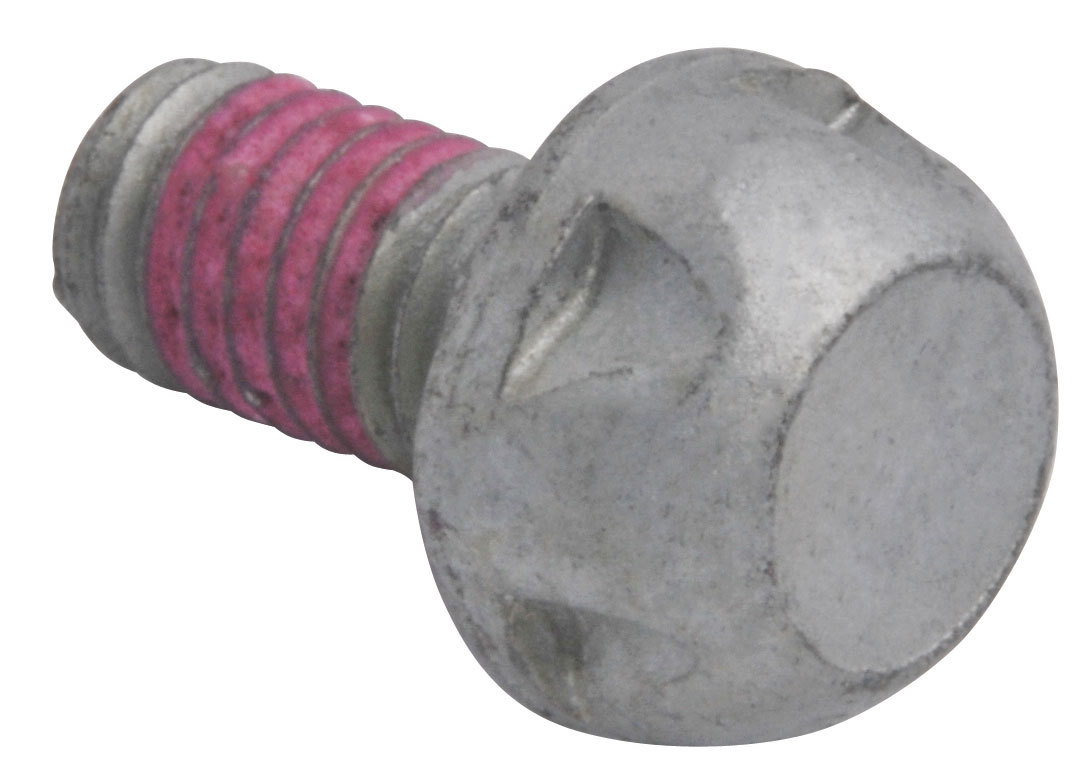 Hafren is able to offer its security fasteners with a pre-applied nylon anti-vibration locking patch – helping to ensure an assembly that will stay together irrespective of unauthorised tampering, or vibration.
Hafren can also offer a pre-applied locking and sealing service across its extensive range of security fasteners, eliminating the need for secondary locking devices, hand-applied liquid adhesives or sealing tapes.
Pre-applied nylon patch threadlocking is a prevailing torque patch used to prevent fasteners becoming loose due to vibration or no load. When the fastener is assembled onto a mating thread, the patch forces the thread of the fastener to be wedged tightly against the mating thread, providing resistance to loosening. The amount of nylon applied is controlled and is designed to ensure a good lead-in and provide a gradual development of locking torque to pre-determined specifications.
When applied, the Hafren nylon anti-vibration locking patch is permanently fused onto the screw thread of the parent component and increases the prevailing removal – allowing the screw to be locked in any position upon assembly and offering a positive resistance to vibration and loosening.
Advantages include low minimum order quantities, fast and efficient lead times on service, 180° or 360° patch coverage and a resistance to chemicals including alcohol, petroleum, oil, kerosene, diesel fuel and hydraulic fluids. Also available as a high temp nylon patch solution, the patch is also reusable and is anti-vibrational.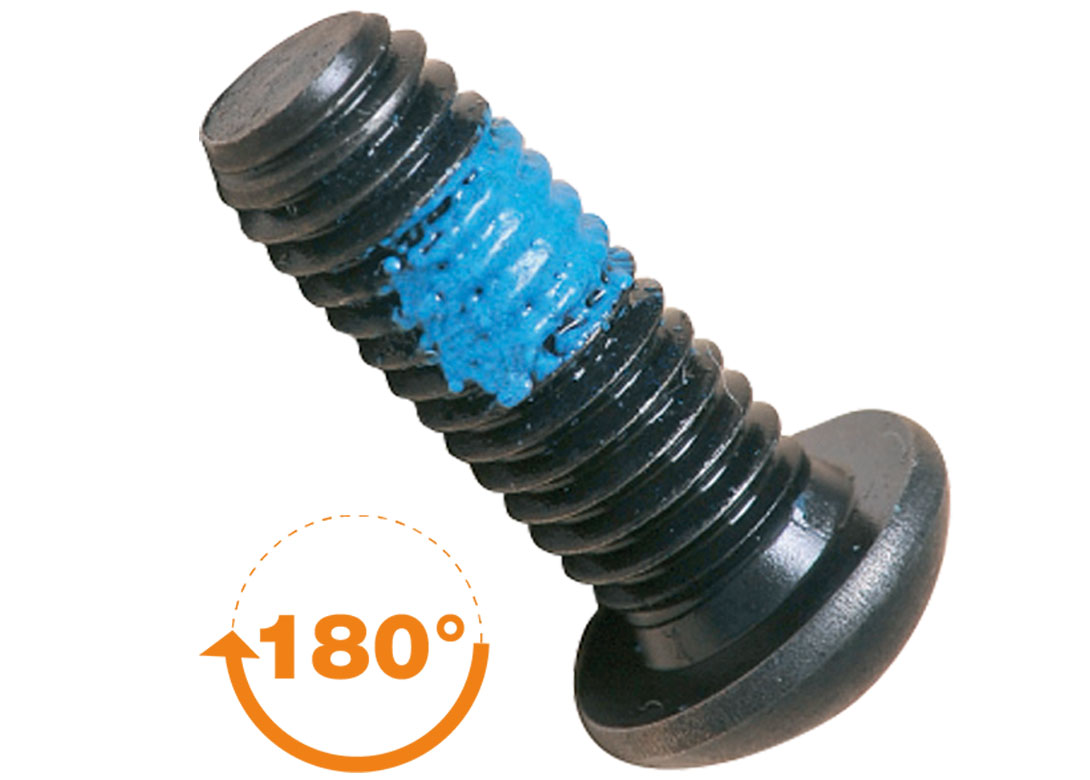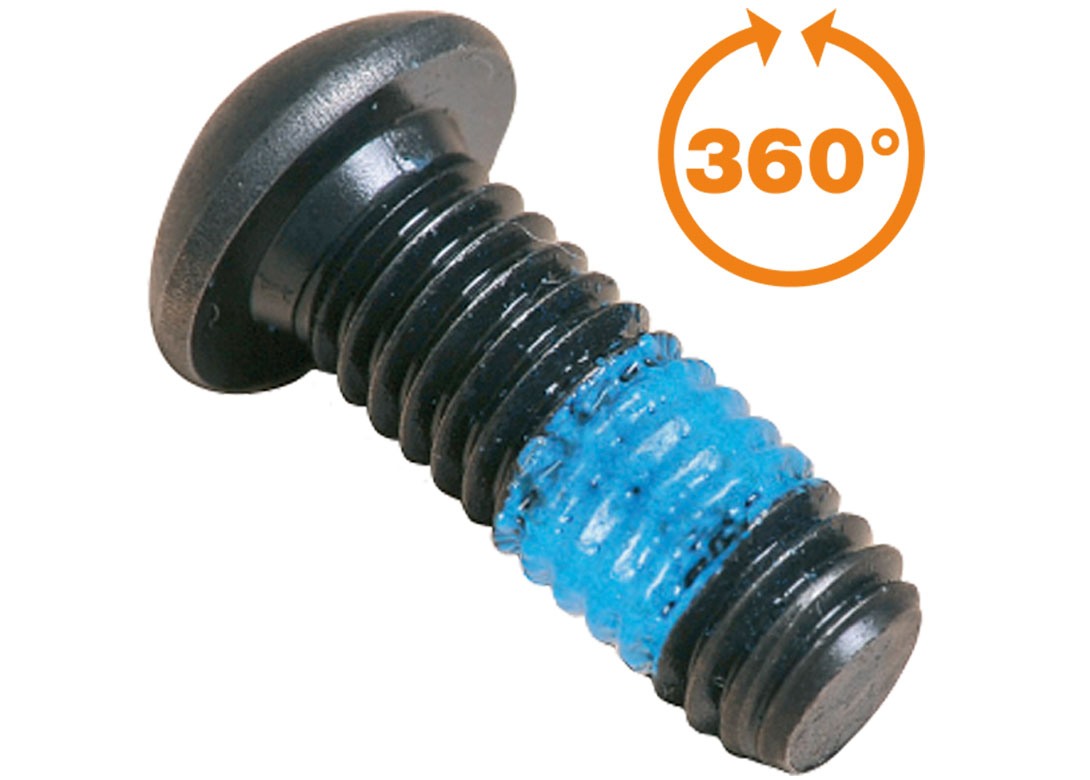 The Nylon 180° anti-vibration locking patch, is a coloured nylon 11 feature permanently fused to the screw thread. This process provides excellent vibration resistance and torque performance for all applications requiring controlled loading and reusability. Hafren's nylon anti-vibration locking patch is effective, whether or not the fastener is fully seated, making it ideal for applications where subsequent adjustment is required.
The Nylon 360° anti-vibration locking patch, gives full circumference coverage (completely around the thread) and is suitable for applications requiring a fully reusable high-pressure seal against liquid or gas.
Hafren can also offer high temp nylon patch solutions, which are effective in temperatures ranges -56°C to 260°C. Its nylon anti-vibrational locking patch products are also approved to a wide range of industry standards including: DIN 267 part 28, BS 7715:1994 and IFI 124 and 524.