Socket adaptor extension sets
10 September 2021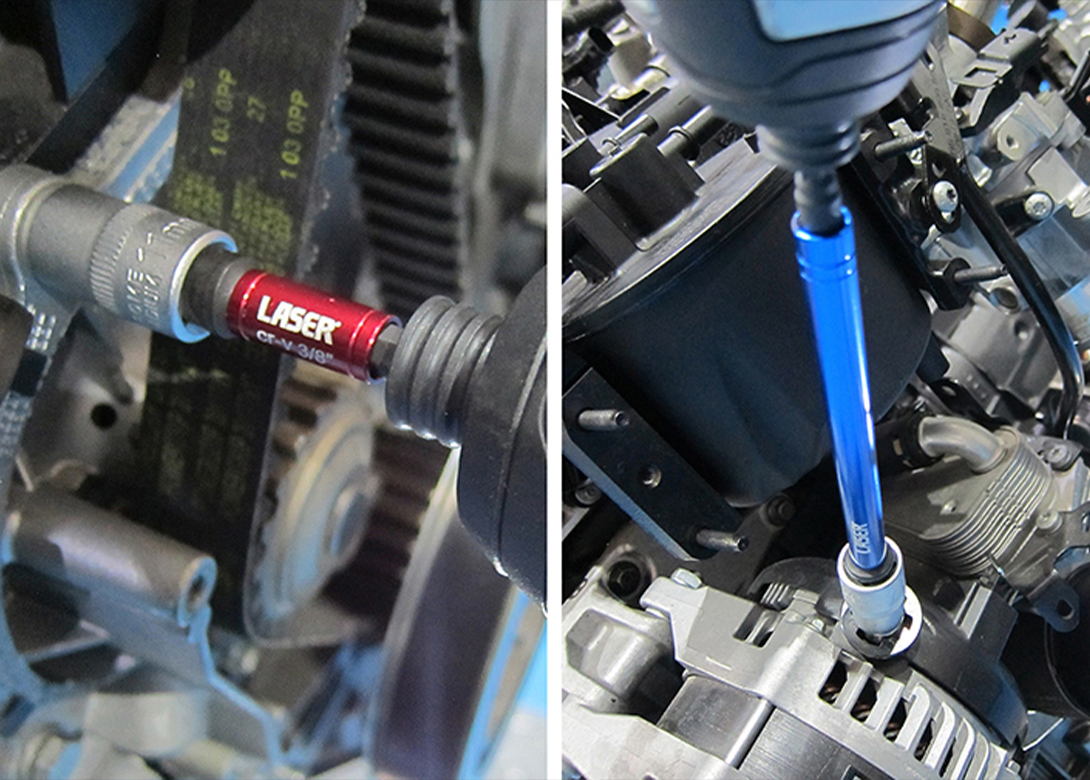 The 6983 and 6984 set of socket adaptors from Laser Tools Ltd have been designed for cordless drill use to speed up the process of removing or refitting fasteners.
Featuring rotating sleeves that can be held securely while the adaptor of the cordless drill is spinning, the 6983 set features three adaptors – 1/4 inch drive, 3/8 inch drive and 1/2 inch drive – which have different coloured anodised aluminium spinning sleeves for easy identification. The ¼ inch drive and 3/8 inch drive versions are 65mm long, while the ½ inch drive version is 72mm in length.
To assist access, the 6984 set has two 200mm long adaptors, 3/8 inch drive and 1/2 inch drive, again with different coloured spinning sleeves. Fitted with quick-chuck ends to fit the cordless drill, the 1/4 inch, 3/8   inch and 1/2 inch square drives will take sockets or bit adaptors. The ball bearing spring clip holds the socket securely. Holding the spinning sleeve keeps the socket securely in position while the cordless drill effortlessly and quickly removes or refits the fastener.
The socket adaptors are recommended for use with the Laser Tools cordless impact drill – part number 8011.