SnapSil™ adhesive available in the UK
15 January 2016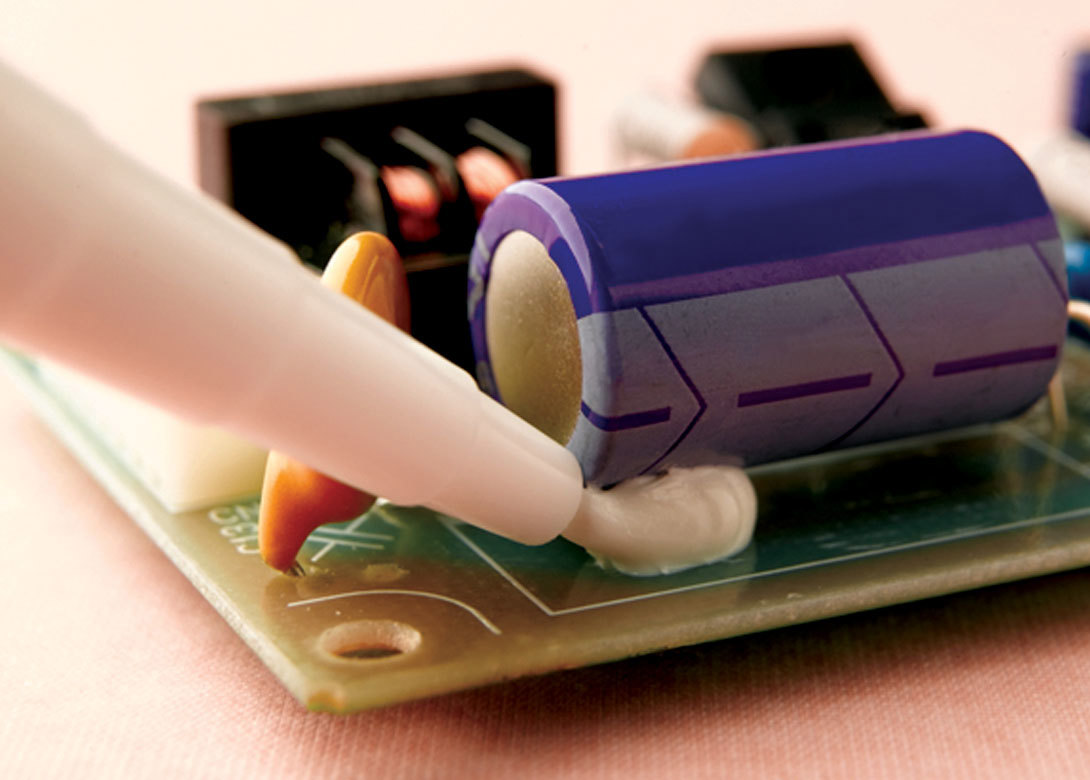 Techsil Ltd has launched the SnapSil™ TN8000 silicone adhesive – a versatile, high performance silicone adhesive manufactured by Japan-based Momentive™ Performance Materials Inc – into the UK market.
Techsil is Momentive™ Performance Materials' RTV silicone distribution partner in the UK and Republic of Ireland. The company says the SnapSil™ TN8000 adhesive is a one component condensation-curing silicone rubber developed for sealing. It is easy to apply and versatile and can adhere to many materials such as metals, plastics, glass, and ceramics, without the use of primers. Providing insulation and waterproof, it can be considered for use in a wide array of industrial sealing and bonding applications such as electronics, solar and communications devices.
Key features and typical benefits of the SnapSil TN8000 adhesive include high strength and elongation, excellent adhesion after extended aging, excellent properties after high temperature and humidity (85ºC/85%RH), and it is very stable in storage. Available in three colours – white, black and grey – the TN8000 is also flame retardant, UL94 HB classified, and has a fast room temperature cure and neutral alkoxy cure type.
"Techsil has a wealth of product knowledge and first-hand application experience gained by supplying materials that work in real production environments. Working closely with customers to overcome technical problems it can provide innovative ways to provide significant production benefits."