Setting process monitoring - WinTech
18 September 2018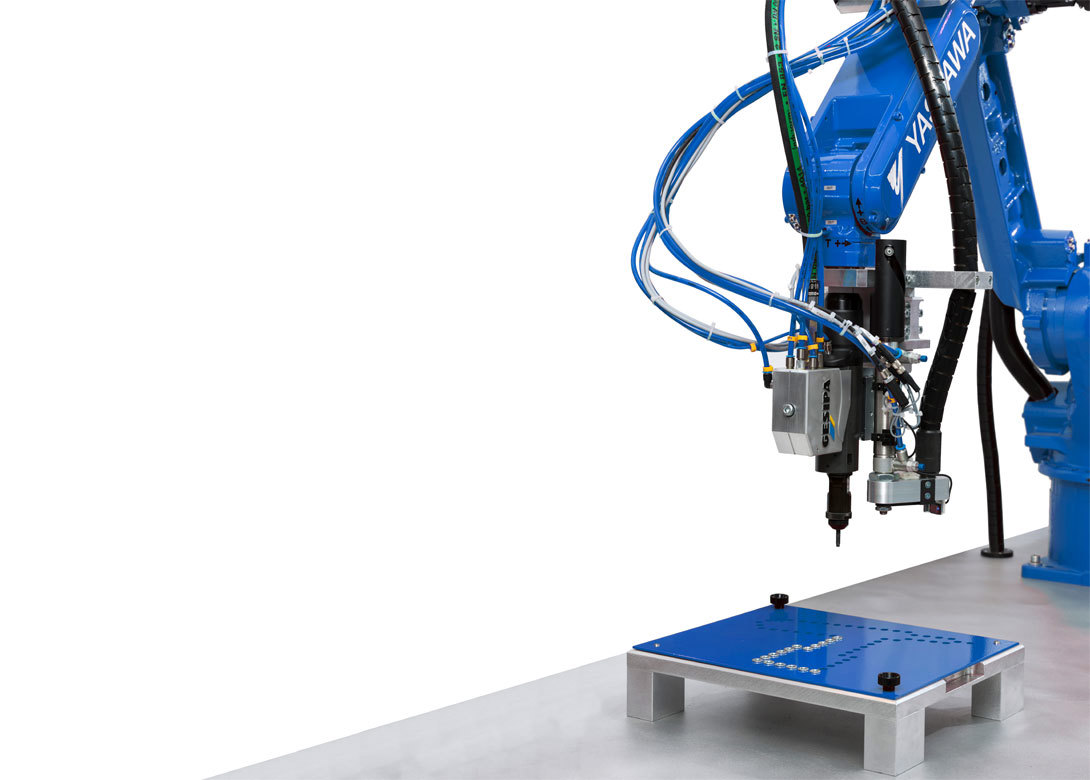 GESIPA® is able to provide special setting tools that can be used for monitoring and storing results during the production of critical workpieces or in automated setting processes, thanks to the addition of WinTech setting process monitoring.
GESIPA®'s WinTech setting process monitoring is ideally suited for challenging setting processes when joining safety relevant workpieces, such as in the automotive, aviation and heating industry or in access engineering.
The WinTech setting process monitoring system analyses the setting process based on stroke and force sensors via an integrated electronic system. By means of a special software up to three windows can be defined for analysis. The results of the setting process are shown by a coloured LED installed in the tool base. The data can also be stored and retrieved for further use. The WinTech setting process monitoring function is possible with the proven blind riveting tool TAURUS® C from GESIPA.
Process safety saves costs
Using WinTech setting process monitoring provides a number of benefits for the user, including high process safety – by documenting each individual setting process. Thus any resulting costs for possible discrepancies in quality can be avoided. What is special about this technology is the option to define up to three windows for analysis of the setting process, with the user also specifying the start and finish of the monitoring period.
The setting process – manual or automated
Setting process monitoring via WinTech technology can be used for both setting blind rivets and blind rivet nuts. For setting blind rivets the proven TAURUS® C can be equipped with the WinTech setting process monitoring function. The pneumatic setting tool with integrated setting process monitoring is specially suited for the production of critical workpieces.
For setting blind rivet nuts GESIPA can fit the FireFox® 2 C or the FireRex® with the required multi-window technology. Due to its special design the FireRex is able to set blind rivet nuts at any desired angle in industrial production processes. It can easily be integrated in already existing robot applications, production systems or in linear slide assemblies.