Quickly fasten insulation panels
04 November 2021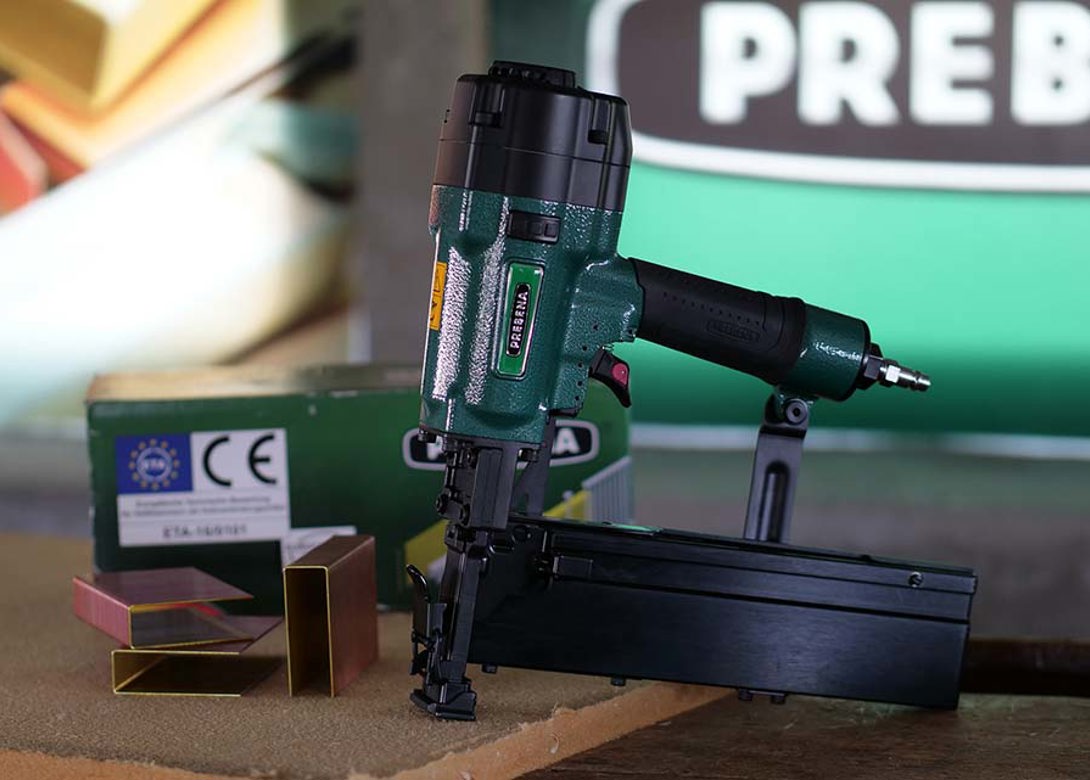 The new PREBENA pneumatic nailer 4C-WD75 is a small and handy nailer for thin thermal insulation – such as clay building boards, polystyrene boards and many more.
PREBENA highlights that the 4C-WD75 processes staples from 38mm – 75mm in length and is the compact solution for fastening insulation boards up to 60mm. The brackets, which are heavily galvanised and rust and acid resistant, have ETA certification (ETA – 16/0101) recognised throughout Europe, which is made mandatory by leading system manufacturers in building, prefabricated house and wooden frame construction.
With this nailer, PREBENA Wilfried Bornemann GmbH & Co KG believes it offers enormous work relief compared to other nailers for heavy insulation.