QuickClick® wins German Brand Award 2019
03 September 2019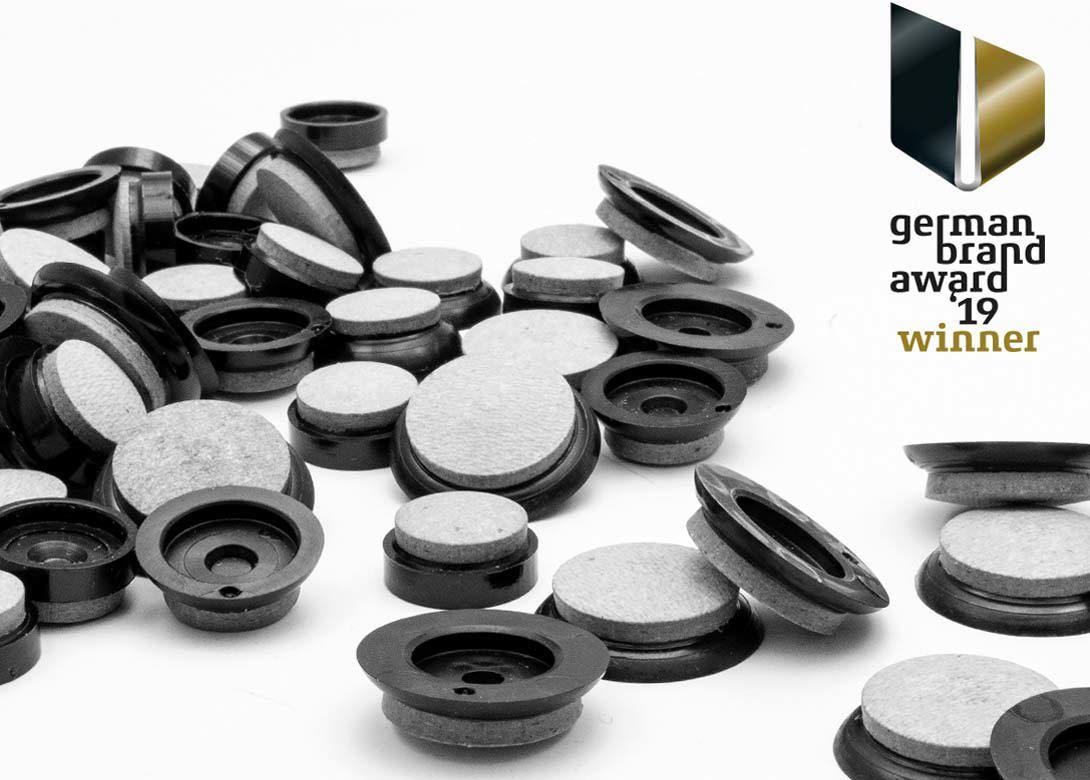 QuickClick®, the innovative and multiple awarded glide and stop system made by Wagner System GmbH, has received the German Brand Award 2019. The prestigious distinction is granted by the renowned German Design Council, and honours groundbreaking brands, brand makers and brand concepts.
QuickClick® began almost twenty years ago with a new interior tendency.
More and more consumers were replacing their old carpets with high value but not sensitive floorings, such as parquet or laminate. The same trend also emerged within the contract sector.
However, this caused a genuine problem as the high value sensitive floorings needed protecting against costly damages, due to conventional furniture damaging the floor as it moved around.
The simple, effective and sustainable solution came from Wagner – with the development and production of QuickClick, the first furniture glide system with exchangeable and reversible glide and stop inserts. Suitable for any kind of flooring, the inserts are available in a variety of materials including slip resistant elastomer, gentle wool felt, highly slidable specialised plastics or a natural special fibre mixture.
A base element is fixed once onto the furniture or fitting and the inserts clicked into the base in a quick and easy manner. Incase of waste or exchange of the flooring they can be exchanged or turned in a matter of seconds without special tools.
QuickClick is commercially available for any kind of application and furniture manufacturers use it worldwide.