Quick and easy riveting
22 February 2016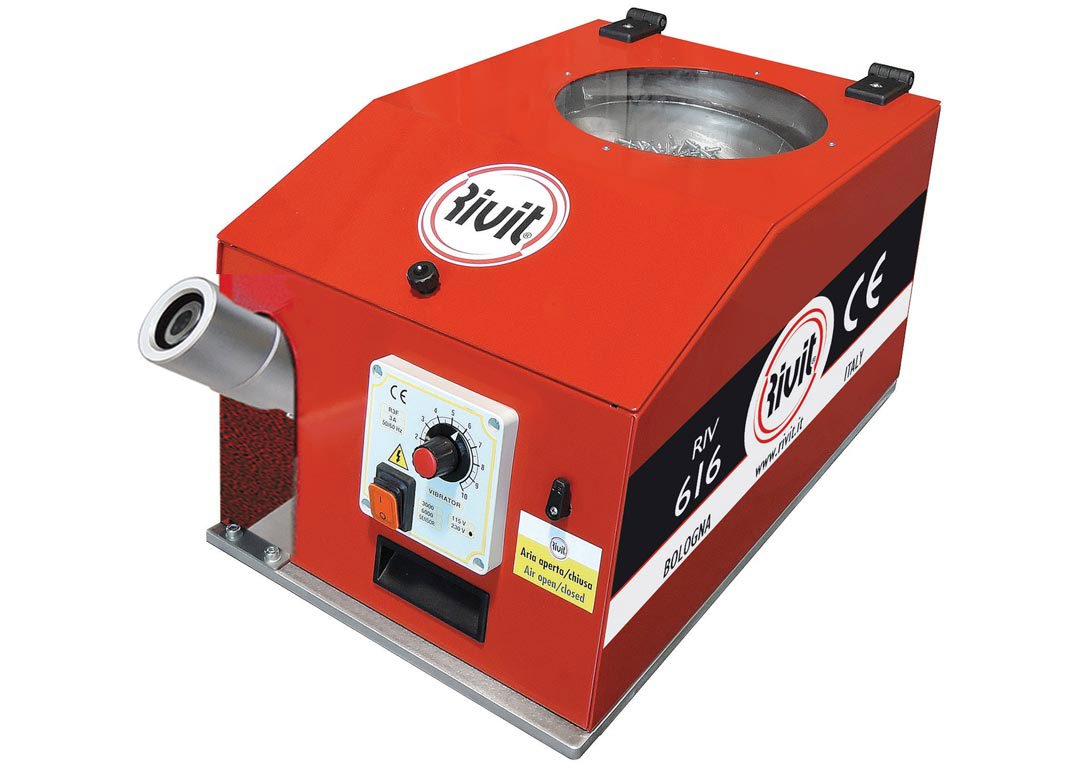 Reducing the time of riveting is a vital aim for many industries, which is why Rivit Srl has introduced the RIV606 and RIV616 – two units that allow the loading of fasteners directly into the riveting tool – both of which will be on display at this year's EISENWARENMESSE.
RIV606 is a system working with standard blind rivets from 3.4mm to 4.8mm in diameter, with a maximum total length of the mandrel of 50mm.The blind rivet is inserted directly into the nozzle of the riveting tool, thus automating the feeding process. When using blind rivets in diameters 2.4mm, 2.9mm and 3.2mm or blind rivets with large heads, the tool has to be set up according to the rivet used. RIV606 can be used only with riveting tools fitted with the vacuum exhaust and mandrel storage systems such as the RIV502, RIV503 and RIV505.
Its second system, RIV616, can be used for rivet nuts from M3 to M8 with cylindrical or hexagonal shank, dome, countersunk or reduced heads. It is prepared for placing just one size, depending on the rivet nut to place. The rivet nut is inserted directly on the tie rod of the tool. RIV616 can be used with many different riveting tools for rivet nuts such as RIV938, RIV939 and RIV941.
Both systems have a 220V power supply and are a diameter hole of 250mm. The dimensions for each system are 320mm, depth 520mm, and height 280/300mm.