Providing protection for nut threads
14 January 2016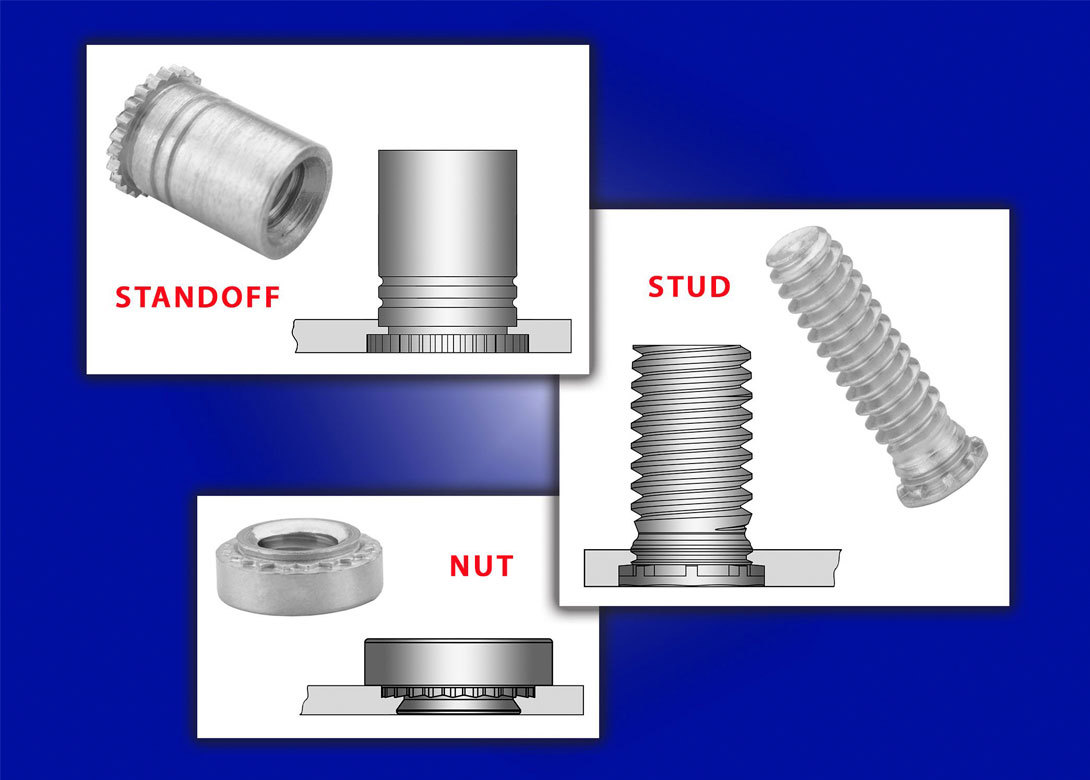 PennEngineering® states that its PEM® self-clinching blind nuts permanently install into thin metal sheets – providing reliable and reusable metal threads for accepting mating screws and completing final component attachment in an assembly.
PEM® self-clinching blind nuts feature a blind closed-end design, which effectively creates a barrier to protect the nut's threads against foreign matter and to prevent potential damage to internal components from mating screws.
 The carbon steel (Type B) and stainless steel (Type BS) nuts install quickly and permanently into aluminium or steel sheets as thin as 0.04 inches/1mm. The nut is inserted into a properly sized mounting hole in the metal sheet and then sufficient squeezing force is applied using a PEMSERTER® or any standard press until the nut's flange contacts the mounting sheet. Upon installation, the nut becomes a permanent part of an assembly and throughout the process no secondary operations are required.
Standard thread sizes of PEM self-clinching blind nuts range from #4-40 through ¼-20/M3 – M6. Two different shank lengths for each thread size are available to accommodate minimum and thicker sheets.
Detailed specifications, animations, fastener drawings and models, and literature (Bulletin B) for these RoHS-compliant fasteners can be accessed online.